Underground Metal Special: The Philippines
---
The Philippines, a county in Southeast Asia made up of several islands, is probably better known for its culture and tourist attractions than for its heavy metal culture. It's sad because they have a vivid and productive underground metal scene there, all the time bubbling under the surface and bringing new metal acts to metalheads' attention.
We here at the headquarters of The Metal Crypt checked in with a bunch of Filipino musicians to ask about the current state of the country's metal culture and were pleased to realize they have tons of promising gems ready to be exposed to the world.
Read and learn more about the Philippines' underground metal scene and don't forget to check out the links at the end of the article.
Thanks to all the musicians who participated in this special on The Philippines.
When you decided to form/join this band, what did you want to achieve?
Tryste Gothel (GOTHBLADE): At first, it was just the urge to learn more about music and how to make it. I started this journey with the goal to just strengthen my musicianship. I wanted to just get the ball rolling on making songs and to form a band that would allow me to express myself fully without anyone interfering with my ideas (quite draconic but it is what it is).
As the project progressed, I noticed that all the concepts I wanted to include in my music leaned more toward the occult. I am a big fan of the occult and when I delved more into the sounds I was making, it reminded me of my interest in things that were considered "occult".
While this may sound vague, it was just me compiling things that were deemed very "secret" by many. Psychology at first, exploring the emotional spectrum based on the riffs I was composing. Tackling depression and using it as energy for more useful things to full-blown concepts based on hermeticism, philosophy and, of course, my main course, Magick.
I wanted to achieve a good balance with my interest in this field and trying something new with it. Usually, this
topic is covered by black metal bands and if you're really going back in time, heavy metal bands like Black Sabbath.
I had a different idea. I wanted to combine what is usually a black metal thing into a gothic symphonic idea, but with concepts such as Sacred Geometry and binaural beats into the music. Sort of like saying a spell in a musical form that is still "metal."
So far, the concept is coming along nicely.
PJ Matematico (PSYWAR): Our goal was to make our own identifiable metal music different from other metal genres. We wanted to create our own sound but at the same time apply a Filipino metal/rock element. We also want to have our own full-length album and release our songs on music platforms (local and International), which we plan to do in 2022.
Aki (VASSAGO): Absolutely! The goal has always been to create devastating death metal music that respects the traditions and principles of extreme music, but at the same time, evolving the music and songwriting to something new and interesting, while keeping the spirit, essence and underground principles alive.
We have been doing this one step at a time, organically, recording and releasing our music with extreme metal fans in mind. We don't care about popularity, "educating" people on extreme music, or trends. We have specific old bands and movements that influence us, but we keep abreast of the newer bands that make interesting sounds. New material is in the works and will be slightly different from the old releases, but still aligned as part of the evolution.
Von (EMBALSAMO): We formed toward the end of 2016, simply jamming in a hut behind Vic's place, me on guitars, Jay on bass and Vic on drums. By the time we finished recording our first album, we recruited Kenneth to play with us. That's basically it.
Vic (EMBALSAMO): We didn't really have any initial goals, we just wanted to create something that fit our
style of playing and enjoy the process along with being known as a separate entity from our previous and other projects. I just want to add that now, the long-term goal is to produce and record as much as we can and try to be prolific.
Willie Desamero (PATHOGEN): I formed Pathogen in January of 2001 (too damn long ago!) mainly to satiate my teenage musings. In the beginning there weren't any career prospects, we just wanted to record a demo and spread it worldwide because I was heavily involved in the global underground snail mail demo trading network and was also doing a fanzine at that time. I didn't expect us to be around for this long, but I'm glad we're still here because we still enjoy what we are doing after 20 years, six albums and numerous demos and split releases. Playing the type of death metal that we played in those days was so out of fashion. The underground metal trend back then was gothic black metal and brutal death metal. But we never followed any trends and always walked our own path and besides I always liked death metal from the late '80s and early '90s. That vibe, that sound was what I always thought death metal should be and I decided to create music along the same lines. I understand that this so-called "OSDM" is the big trend nowadays and this fad will sooner or later implode like every musical trend does, but we will still play this style of metal regardless.
Rozel Nikolaj Leaño (FORMLESS OEDON): I wanted to start a band back in 2010-2012 when I was younger as an outlet for my writing skills. I taught myself how to play guitar, but I couldn't find any dedicated members at the time who were into death metal. Black metal was all the rage in my country back then. It wasn't until I was hired as a member of Desolator by Andrei and Jonathan in 2018 that I had the chance to finish what I started which eventually gave birth to Formless Oedon. At first, I only wanted to release what I wrote to vent frustration and had no interest in doing a follow-up, thinking that Desolator would be our main band. But after the release of our EP, I was surprised by the amount of attention it garnered and it made me realize that maybe that little project wasn't such a bad idea after all.
James Esguerra (SEIZURE): Despite being the drummer for Mass Hypnosia for the majority of my musical journey,
being a guitar player has always been my lifelong dream and frustration. That itself is one of the goals of forming Seizure. Aside from that I have always wanted our region to contribute to the local underground metal scene here in the Philippines. Seizure was formed with the intent of having a homegrown extreme metal act come out of Bulacan and be part of not just the Philippine metal scene but the extreme metal underground scene in general.
Jorel Torres (DALISAY): Since we started Dalisay, the main goal has always been to deliver our thoughts on the social ills that we are seeing through the use of the most potent medium that is extreme metal, with a flavor that can easily be identified as our own. Materializing it into an album is the measure of success, in our opinion.
Nonoy Padrejuan (PAGANFIRE): Paganfire's core members in the beginning were me and Jay. We just wanted to play some covers and drink some beers but after key lineup changes, that goal was junked and aside from drinking more beers we decided it was time to write and release our own material. From the start it was our goal to melt posers' faces with true underground thrashing metal. No more, no less.
Jay "Warkombatorr" (WARTORR): Myself and Vanni-Blasphemator had jammed several times, around 2016 maybe. We discussed forming a sort of war thrashing religion-theme project. When we formed in Wartorr in 2017 with our drummer Jayson, Vanni and I talked about simple riffing but with an intertwining sound mixed with Bathory, Desaster and other black thrashing attacks. Of course, we eagerly wanted to record our first demo at that time but, unfortunately, Covid-Scamdemic came to our city and all recording studios were forcibly closed. Later on, we released a split album, which is titled Southern Hell Blitzkrieg.
Gerard (JACKHAMMER): I'd rather be watched on stage performing than watch others perform. That just my simple personal goal.
To write songs and be away from the mainstream sound, that's just basically what we want to achieve with our band.
Zeekevil (NATAL CLEFT): I started ripping my throat when I was 16 years old. We covered Sepultura. No goals. Just pure love for metal. Play and play. Life happened. Now that we are older, we just want to create songs until we rot. My daughter's name is Latem, which is metal spelled backwards. Aja is the name of our guitarist's daughter. That's a Steely Dan song. Our bassist named his son Bass Korvin. Music always wins. The passion will always be there. Uphill passion still! Now that we have been recognized internationally, the goal is to play festivals waving the Philippine flag. I hope the universe will smile on us. Life's too short. I can die peacefully if that happens. Cheesy but that's what I want.
Chok (EMPERIUM): Actually, the band was originally a casual thing while Niel and I were still in high school. We decided to reform our band in 2014 and we are still moving forward up to today. At this time, goal is to catch up with some of our friends and their bands since I feel that were left behind. We also want to be recognized and gain respect in our local metal scene
since we are new bloods. And then, we are trying to be a good example and inspiration to the future young guns who want to play this genre.
Willie Desamero (OMENFILTH): Hell's greetings, Luxi! Infernal hails for getting in touch and sending the questions. Omenfilth was conceptualized as a side project in 2013 and it still is a side project mainly because I have a few musical ideas which did not fit the Pathogen mold. Over the years I have written riffs that veered towards black metal. One fateful evening in 2013 the dark vibrations of death, which translated into riffs, were bursting at the seams and I needed an outlet to crystallize these infernal musical visions. Our first demo tape came out in 2014, Diaboli Mortuo Infinitum and then things got rolling fairly steadily. Our debut album, Opus Sanguinarium came out in 2015 through Pusakal Records from New Zealand and then we did a split CD with Sulphurhaze in 2017. Our second album, Hymns of Diabolical Treachery, was released in 2018 followed by our third album, Devourer of the Seven Moons, in 2019 on Eternal Death and re-released again in 2021 by Poland's Moon Records. We are currently working on the mixing of the follow-up album, Possessed by the Pentacle Spell, to be released next year also by Moon Records. Omenfilth in a nutshell, is more experimental in nature than Pathogen.
Unlight (INCARION): Darkkon and I decided to form a band in 1993. There were several lineup changes until we completed our true lineup in early 1994. Our personal goal is to create blasphemic pagan metal and be heretics. Our primary objective is to express our anti-Christian standpoint and spread the advocacy in black metal form.
Karl Rosales (MASS HYPNOSIA): Hey there. Thanks again for this interview bother, I guess I answered some of the interesting questions last interview with The Metal Crypt, aaargh! But here we go anyway...
I formed/regrouped this filthy band in 2009 with me on guitars and vocals and Emman on bass. We had some lineup
changes and we ended up with Glenn Mariano doing drums on the first album, which was called Attempt to Assassinate (2010). I guess like any other band, we wanted to make music to the best of our abilities, and we started creating the Toxiferous Cyanide (2016) album, which for us is a masterpiece in death/thrash Armageddon. We released our brutal third album titled Vicious (2019) with James Esguerra on drums and the songs sound totally killer especially in live sets.
Damn, I have been missing playing with the band in live settings lately and yes, this whole Covid-19 thing sucks, brother.
M.G. Diestro (ATAUL): Salutes! M.G. of Ataul here for your interrogation needs. We formed this band in early 2012 with the sole intention of playing slow and rotting death metal in our own way. Primarily, we just wanted to record our own material, play live shows, trade stuff, and create doom laden metal of death!
How has the political and/or cultural tolerance towards metal bands changed in your country over the last 10-15 years or so? Is it more acceptable to play metal music in your country these days?
Tryste Gothel (GOTHBLADE): To be honest, metal bands are still very much discriminated against in our country. It's not very well received if you play it in public, of course.
As with all metal in all countries, it does have a very strong underground following.
Awareness has improved slightly. People still call it "screamo" or "noise" which is no surprise. Metal is an acquired taste anyway.
Even then, if they do gravitate towards metal, there doesn't seem to be a good middle ground. It's either the classics or really extreme death metal/black metal/whatever metal. Elitists are a dime a dozen in any genre.
Still, the camaraderie is, of course, unmatched and most underground bands support each other anyway.
PJ Matematico (PSYWAR): Metal music in the Philippines has really changed in the past few decades. Way back, metal music was demonized, and it was portrayed as a type of music for degenerates. But that's no longer the case; now we have metal
music over different music platforms and even on TV. Thanks to the radio stations who played metal music on air and event productions who spread the music across all aspects of life. In the Philippines, we have a lot of things to talk about in our music (colonialism, politics, fascism, poverty, etc.) and those topics inspire interesting themes in Pinoy metal music.
Aki (VASSAGO): I think it has become somewhat more accepted nowadays. More bands exist now compared to 15 years ago. However, there are new versions of extreme music that I honestly don't care about. I knew more people with similar interests in the past, but there are many newcomers who I don't know. I have mixed feelings about this, as I have been around for quite a while. But it doesn't bother me too much.
Vic (EMBALSAMO): There hasn't been that much of a change from 10 to 15 years ago. The government really doesn't care about metal activities here and the majority of people just accept the fact that some want to play this kind of music or maybe they just don't care at all. But if we were talking about the early 2000s or way back in the '90s, there is a huge difference in such a way that there were tons of bands but barely a handful of releases. There were bands with demos, but they didn't know what to do with their material. Now that we have Internet access and it's easier to record tracks even if your bandmates are halfway across the globe, there's really not much reason for them not to record a release even if it's DIY, underground or through independent labels.
Willie Desamero (PATHOGEN): We never had any hassles about being in a metal band or being a metalhead in general from authority figures or the government compared to other Asian countries. All forms of rock music are pretty much tolerated here. But of course, the normies still view us with silent disdain and with the stereotype that we are dumb, noisy, drug-using musicians but I never cared or gave a fuck what they said or thought. I have long since "cancelled" myself from mainstream
society and immersed myself in our own little universe of the underground metal scene where we have our own music, art, literature, styles, fashions and friends everywhere and we help each other out.
Rozel Nikolaj Leaño (FORMLESS OEDON): Here's the thing, I was introduced to this music as a kid by cousins and my parents but growing up I never had a clue that it was taboo at all, nor do I think that it is still taboo today. It exists, it has an audience, it has a marginal amount of support, and it was somewhat active before the pandemic. I don't think metal ever wanted to be accepted by pop culture here or anywhere, as a matter of fact.
James Esguerra (SEIZURE): It is now well received compared to 10-15 years ago. It's all thanks to social media or perhaps the Internet itself. People either become casual fans or dig into the dark depths of extreme metal and become listeners of various extreme metal subgenres. From a political point of view, nothing has changed. We still don't get enough support, which for me is better. It would only stain the intent and essence of the whole scene if it gets support from people who are not genuinely into the music. I'd rather have 10 people in the audience who are true supporters than hundreds or even thousands that are there just because they think it's "cool," "hip" or "in."
Jorel Torres (DALISAY): I think it is still the same as before. I feel like outsiders still think it's too much for them to dabble into. Though some talented metalheads (or should I say fans of great music) in the media who are successful at their craft should be acknowledged for their efforts in bringing our craft to the surface. One odd example is our debut album being featured in an article from CNN and Businessmirror. I mean an album by a band who is very much obscure and making obscure music being featured there is definitely surprising.
Nonoy Padrejuan (PAGANFIRE): From my perspective things have not changed. Most of the older folks I know still do not like the concept of having a long-haired, black t-shirt wearing member of the family. They don't and will not understand, but
that to me is better since metal is not for everybody. Metal being a "normal" household thing is not magical anymore and it will lose its charm. Things vary from each household anyway and Filipino culture is just too dynamic to pigeonhole much more to formulate its relationship with metal or the so-called metal lifestyle. If acceptance is being able to go to shows, play in bands, get drunk then that is happening a lot but still not on a scale like in your country, the USA, Europe or Japan. Fifteen years ago, there were fewer releases and lots of trendy stuff everywhere and rip-offs, too. Now we see a good number of people releasing stuff and bands writing their own material, but still there are people who exploit the so-called scene for personal profit. Rip-offs are still here, same with trend heads. I guess the picture won't be complete without them, so FUCK them all!
Politically, the government hasn't touched the bands, which is also a sign that metal is still not loud enough for them to notice around here, from my point of view, at least, but then again a real bullet belt will grab a cop's attention if you wear it in public. Third-world reality, always.
Jay "Warkombatorr" (WARTORR): Yeah, our country has accepted metal music. This Covid duration is the only time they were very strict. Our city government would only focus on drugs. The war that they implemented on drugs is still being executed since day one. They do not care about what music you are playing. The family who handled our place for so many years is the president of our country, and his youngest son is also a metalhead and musician. He is one of the vocalists in a metalcore band. Now they only chase criminals and do not care about playing metal music as long as we follow their rules. The only thing that has changed over the years compared to 10-15 years ago is the limit of time we played on stage, same as the other entertainment activities. They would be allowed until midnight before the "scamdemic." Compared to the past 10-15 years or so, we can play until 6a.m. But these pandemic days they would only allow until 9p.m. All in all, we can play metal music. They don't care, it is accepted.
Gerard (JACKHAMMER): The culture of commonly accepted music has changed a little bit for better, but unfortunately, some metal bands did not make it.
In a way, yes, metal music is more accepted in our country nowadays, but it'll always stay in the underground.
Zeekevil (NATAL CLEFT): The Philippines is more of a K-pop country. We are the minority. The few and the proud indeed. Not a thriving scene unlike our neighboring countries. Forever underground!
Jorem (EMPERIUM): For me, the status of metal music in our country is improving and moving forward in baby
steps. The stereotypes in metal music are still there like for example, some events still ban playing metal music or a certain band playing at a big music event.
Lario (EMPERIUM): The underground metal scene is different. There are some new bands, attendees and productions keeping it alive. There's also a big event that caters metal music to wide audiences. The consistency is still there. I could say it hasn't progressed too much in the past 10-15 years ago.
Willie Desamero (OMENFILTH): Like I said previously, mainstream culture and politicians here in the Philippines are generally tolerant, or just don't care or are unaware about his type of music, which is a great thing because we just want to be left alone to do our own thing. Metal is still a giant, middle finger towards them.
Unlight (INCARION): The golden dawn was 26 years ago, when the underground metal scene in Manila was small and thriving. There were a few organized and DIY gigs back then and metal bands slowly gained exposure playing live, fast, heavy and loud. The metal virus rapidly expanded around the country but progressed slowly. Bands were constrained due to a lack of connections and support from the local production labels and some bands lost interest and chose to focus on other things really important to them.
Metal music is accepted these days, but I feel it is being commercialized and exploited for the sake of business and corporations, but this is the process. The legacy of the past but with alteration of its pureness based on today's standards.
Karl Rosales (MASS HYPNOSIA): Politics and extreme music do not clash in our hometown. Some pop music is used here politically but on our side of doing extreme music, there's nothing we've heard of, like back in the '90s when there were some gangs that were divided by music. Back then it was harder to play in a bar or even have a proper lineup. Some musicians preferred their band's friends first, and for us that really sucked and was sort of politically motivated even. I talked to a band and decided to get better exposure outside of our vicinity. The world is big, right... aargh!!!
M.G. Diestro (ATAUL): Nothing has changed, it's still the same. They all still think that when you play or listen to metal, you're just a bunch of drunks/junkies/devil worshippers. It is still the same stereotype, coming from a dominantly
Christian country. But the underground is still alive, not to mention all these factions in the metal scene. You can't please everyone, can you? Well, we don't care or give a fuck about this. We like what we do and will die doing it. Metal 'till death!
What are you most proud of regarding the past and/or present achievements of your band so far?
Tryste Gothel (GOTHBLADE): I'm proud to have composed some of these songs by myself.
I'm not particularly talented but through countless hours of (lazy) training on these various instruments, learning how to mix (via software), learning how to master (which is not always a good idea to do yourself) and countless hours researching and practicing my chosen concept for this musical project (which also has a steep learning curve), I was able to create these songs on my own.
I am lucky to have some interest in my music. The concept is very specific, and it is also a "Magickal Operation" in its own right. A "Pathworking" of sorts if you go by the jargon used by practitioners of this art. It's for a very specific audience and I'm lucky to have some listeners.
PJ Matematico (PSYWAR): We're proud that we started from zero and have gone to hero. From just a bunch of eager teenagers who had the same taste for music and were hungry for live shows, now adult musicians who had a lot of struggles to make it into the metal music scene just by sheer determination.
Achievements, to name a few:
- Known in the Battle of the Band circle as one of the "Notorious"
- Finalist for Goodyear Music Revolution 2003
- Independently composed and recorded eight original songs (more to come)
- Played and spread our music out of town (invitational gigs); Davao, Cavite, Naga etc.
- Semifinalist for RedHorse Muziklaban 2019
Aki (VASSAGO): I'm proud of the release of Vassago's Purification by Genocide, and the fact that we got
to play in places and venues that none of my previous bands ever did. I am looking forward to the next set of tracks and releases we will be doing. It will be an evolution of our past sound, but still aligned. It's the next step that should be an improvement from our previous releases, and more experimental.
Von (EMBALSAMO): I would say we're most proud of our recently finished and yet to be released album, as it has become our definitive sound. Although Jay had to migrate to Canada and I had to move to the UAE, we still managed to finish tracking this album. Hopefully, we can see it released physically this 2022.
Willie Desamero (PATHOGEN): First of all, the mere fact that we are still here and making music and meeting new like-minded friends worldwide for me is already a monumental achievement despite all the trials and tribulations we've endured over the years. Second, the enormous support we have received from all the fans, fanzines, webzines and record labels both locally and worldwide who have invested in our talents (... or lack of thereof) makes us proud and without whom we probably would not have lasted this long.
Rozel Nikolaj Leaño (FORMLESS OEDON): I don't think we have any achievement to list yet. Our band is still rather new and thanks to this pandemic, it hindered any opportunity to play live and make our name better known in the scene. But I do believe the sun will shine on us after the restrictions. I am grateful that our music made it outside and is attracting audiences in many parts of the world. I think that is what we're most grateful of. It's just so crazy that a couple of young men made something that can be heard by metal maniacs in Europe, Oceania, US, and other parts of Asia! What were the odds of that?
James Esguerra (SEIZURE): We are a relatively new band, formed in 2020, so I am proud that in just under two years we have released a couple of things on both CD and cassette formats. In 2020 we released an EP, a split EP and our debut full-length. This year, our debut album, Convulsive Perseverance, was released on CD format by Hells Vomit Productions. Aside from that, we also have an upcoming EP that features new songs and some live tracks.
Jorel Torres (DALISAY): Our greatest achievement to date is the release of our debut album Ang Trahedya ng Dalisay at Ketungin which translates to The Tragedy of the Unblemished and the Leper. It's a 7-track concept album, all in
the Filipino language.
We're very grateful that despite all the songs being in our mother tongue, Screaming Skull Records from Norway and Surrogate Rec. from Ukraine put their faith in it and released it, and more so, it got a good reception from those who have heard it locally and internationally and especially from those who dug into the lyrics.
Nonoy Padrejuan (PAGANFIRE): Just being able to keep up since 1999 is something to be proud of if you ask me, as everything in this country of ours is challenging. It sucks but what the fuck, we are Filipino and proud. We managed to put out demos, EPs, albums and everything in between. I am equally proud of all of them since they are all products of our hard work and so many beers went down with them too! But since you have asked, let me try.
Of Deathblades and Bloodsoaked Paths - our latest album, six tracks of true thrashing metal mayhem. The recording process got fucked up by the pandemic and we decided to make our own mix of it and that is what you hear now. Kudos to Vro, the world will hear more of his mixes soon. This album is definitely one that is done by metalheads for metalheads. No trendy crap. This is also our first foray into digital releases. Let's see where this path takes us. It should be noted that this will be out soon on physical formats with proper announcements as to who and what they will do shall commence soon.
Wreaking Fear and Death - our debut album, true underground thrashing metal, to say the least. We are very appreciative of all the response we got from this album and the support we received from equally maniacal labels proves that the underground storms eternally.
Mabangis! Marahas! demo 2004 - the debut demo, where it all started. A middle finger in the faces of those who drool over trendy shit and overproduced metal. The rest as they say is history.
Jay "Warkombatorr" (WARTORR): In my opinion in terms of demo/album release, I would say it's quite easy for a band these days to have achievements or releases of their original songs especially with record labels because there are a few record producers nowadays who are seeking original songs from bands to release their first demo or full-length album.
Compared to the past in our country, there are some hordes who, unfortunately, did not achieve their goal for their
bands. Some troops or lineups were formed in our country but after a few months they were dismissed. To me, one of the reasons may be a lack of principle for the goal for a band and also the time to spend on it.
Gerard (JACKHAMMER): Of course, the songs we created, compiled, and produced for an album, we are proud of them all. Also, all the stories and memories regarding playing gigs will make us smile forever.
Zeekevil (NATAL CLEFT): When we made it to #1 on the metal charts worldwide at Signmeto Roadrunner Records will always be sweet to us. That was 2011. Our international exposure started there. The label described Natal Cleft as "some seriously evil shit from the Philippines." We have been featured in international magazines, on radio and TV networks. We just wanted to be exposed in our country and fate had other plans. Surreal. Our musical heroes growing up also recognized our music. I will always be a fan boy of these legends.
"Very cool and unique! Loved it! Keep up the great brutal work, my friend. I am looking forward to hearing more of your amazing brutality." Karl Sanders - Nile
"Pleasure my brothers! Great tunes and the world needs to hear you guys." Paul Allender - ex-Cradle of Filth
Great fucking death metal! Awesome vocals! Outstanding band!" Marcel Verdurmen - Altar
"I checked some of your songs and it sounds killer." Ola Englund - Solar Guitars owner/The Haunted
"Sick stuff!" Philippe Tyrant Boucher - Beyond Creation
Niel (EMPERIUM): For me, I would say I'm proud that from our unknown beginnings in Makati, we have established a wide presence in the metal community not only in the Philippine scene but in the international tech-death community, which was our dream. I am also happy that my idol, Christian Munzner (Obscura, ex-Necrophagist) was a guest musician on our recent album, and he is my private guitar teacher. For me it was an overwhelming experience and a dream come true. And lastly, I am proud of our previous release and the continuous individual learning and huge progress of our new material. For me it's a great achievement that we are still moving forward despite some changes in our lives through the years.
Willie Desamero (OMENFILTH): I'm just glad to be around and still able to create and release music in the new Dark Ages that were all in where free thinking and individual rights are being suppressed in the guise of "public safety" over a fake pandemic. I could not think of a more Orwellian dystopia than this. Our music just accentuates the current state of the world even more so than before 2020. In this day and age, it is so much more important to go against the grain than to follow the herd of weak-minded sheeple.
Unlight (INCARION): Everything that has happened since we first came into existence as a band, being veterans in the local underground metal scene, every project, events that we were part of, both big and small, failure and success, good and bad, bringing musical blasphemy to every individual and to the underground scene are accomplishments that we're very proud of. It is delightful being fast and loose, wild and free in the underground. Our 1521 album that was released in 2021 by Misantropia Records (Finland) and by Davao Hellbangers Production is one of our greatest achievements. This debut album is special because it hibernated for nine years because of struggles and fuckups until Darkkon and I decided in December of 2020 to recompose and re-record all the tracks while Darkkon is suffering from ETD (hearing problem).
After 6 months of forging, we finally accomplished it. We are ecstatic with the result of the mixing. We don't give a fuck to those who have shitty comments or reviews about this album, for they don't know the whole story behind it. We exist to express
our advocacy and allegiance to the great darkness, and we don't fucking please everyone! We will always be that way!
Karl Rosales (MASS HYPNOSIA): So far, I think our main achievement is sharing our brand of music in nearby countries and playing in our local provinces. Getting invited to play is always an honor. I believe sharing metal music is a personal thing, and playing the songs live with nice feedback is enough for us. Doing gigs and headbanging along with our songs are just great, brother, even though we only have few believers, but we are still having fun and we think that's more important for us than gaining fame and fortune.
I guess here in the Philippines releasing an album can be a real achievement for anyone and we really are glad to say that our band, Mass Hypnosia, has some musically gifted members, who all have a keen taste of both writing and producing songs, which is great, of course! In our belief any band who stops writing good music is not a band anymore.
For now, our next goal is to finish the recording and mixing of our fourth album and I'm pretty sure you are going to like it brother Luxi. I'll keep you updated, that's for sure...!
Thanks again for this interview and more power to The Metal Crypt... and more beers, too!!!!!
M.G. Diestro (ATAUL): Well, Ataul opened for the band Funerus when they toured here. With two demos, two albums, one compilation and an EP, which was released on CD, tape, and vinyl in countries like Russia, Bolivia, Thailand, Ecuador, the USA and Spain, we are proud of each one so far. Our latest album, The Infinite Void/Dawn of Cataclysm, was released through the Spanish label Dark Blasphemies Records on CD. And a reissue of our debut will be out on double vinyl soon. We'll continue creating
death metal infused with doom 'till the dawn of time!
Links:
ATAUL: https://ataul.bandcamp.com
DALISAY: https://dalisaypinoydeath.bandcamp.com
EMBALSAMO: https://www.facebook.com/EMBALSAMOdeathgrind
EMPERIUM: https://emperium.bandcamp.com
FORMLESS OEDON: https://formlessoedon.bandcamp.com
GOTHBLADE: https://gothblade.bandcamp.com
INCARION: https://incarion.bandcamp.com
JACKHAMMER: https://jackhammer.bandcamp.com
MASS HYPNOSIA: https://www.youtube.com/channel/UCXs25ztV4yo0y07yKEnRyCw
NATAL CLEFT https://natalcleft1.bandcamp.com
OMENFILTH: https://omenfilth.bandcamp.com
PAGANFIRE: https://paganfire-ph.bandcamp.com
PATHOGEN: https://pathogenofficial.bandcamp.com
PSYWAR: https://psywarph.bandcamp.com
SEIZURE: https://www.youtube.com/channel/UCopuRLjMSjvCzBji9-OCP9A
VASSAGO: https://vassago.bandcamp.com
WARTORR: https://www.facebook.com/wartorr696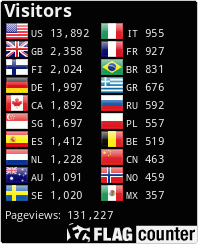 The Metal Crypt - Crushing Posers Since 1999
Copyright © 1999-2022, Michel Renaud / The Metal Crypt. All Rights Reserved.