Underground Metal Special: South Korea
---
South Korea is a very beautiful and exotic country, especially in the eyes of a guy who lives in the far north of Europe.
South Korea also has a fertile and productive underground metal scene, producing a good number of promising metal bands that are all trying to break through on the international scene just like bands from all over the world.
We here at the headquarters of The Metal Crypt have always supported the underground metal scene, the REAL one, so to speak, and we felt the South Korean scene deserved more recognition (unlike their neighbor to the north, ruled by the figure better
known as "Little Rocket man").
We contacted musicians from several South Korean underground metal acts and received an overwhelming number of responses with all kinds of stories about the formation of bands and what it is like trying to make a career with a metal band in a country that really is known for so many things other than their underground metal bands.
When you decided to form/join this band, what did you want to achieve?
Kim Do-Su (OATHEAN): As an Asian band, our goal was to become known to metalheads all around the world by getting signed to an international record label.
Our third album, Fading Away Into the Grave of Nothingness, was released in the US (by The End Records, 2005), and our sixth album, The Endless Pain and Darkness, was released in Europe in 2021, so that goal has been achieved.
Shu-Ha (STORM): The band was first formed in 2005. I wanted to form a great hard rock band at the time. In Korea, music such as hard rock and heavy metal was known only to a small number of fans (and still is), so I wanted to introduce this wonderful music to the public. We eventually became a speed metal band.
Shin Seung-yeob (MERIDIES): The band started with the thought that if I mixed epic death metal and epic symphonic black metal, music that best suited my taste would come out. I liked the writings of Yi Sang, a Korean modernist writer from about 90 years ago, whose works were full of words that had no meaning, which stimulated my musical inspiration. My thirst for musical taste and the thought that it would be good to express Yi Sang's poems through music has made Meridies what it is today.
Yu Han-Eol (HEADOK): I liked music and created songs starting when I was young, but I didn't know how to publish my songs, and everything was immature. The current band was not formed until a long time had passed.
My aim was to play a song I made myself and release it as a sound file or CD. I think this is a common goal for
people who make or perform music and from the moment their first single or whatever came out, they start actively performing.
Personally, I feel the greatest sense of accomplishment when first I write a good song and second, playing, recording, and sending it out to the world. Finally, I think about the order in which the songs will be played in a concert hall in front of an audience.
It may sound kind of selfish, but within the band, I write/compose songs and perform and sing them. I enjoy doing everything I can, from recording to mixing.
Suchan Yun (LANDMINE): In Korea, our goal was to appear on TV and radio, perform on the main stage of a rock festival, and to enter metal music-loving countries (Japan, Northern Europe), but it has not yet been achieved due to the Covid-19 pandemic, occupations, and money problems.
KILLKAISER: When we first started, we just wanted to find other people to play thrash metal songs with because as you know already, Korea lacks a large metalhead population especially compared to our closest neighbor, Japan.
We started with only two guitars and one vocalist and bassist and when we finally got ourselves a REAL, actual drummer (no more YouTube backing track!) who could play Slayer stuff, so we were psyched! Even at that point, we were thinking of writing our own songs, but we first wanted to cover Slayer, Sodom, Sepultura, etc., and play them at local gigs. And as we spread our name through the metal scene, we started to write our own songs with one goal in mind; to become the heaviest thrash metal band that can wreck some serious shit in Korea. No melodic shit. Just pure banging riffs with no BS.
Irohana (CLOWNUS): Limu and I both liked metal and we used to be in the same band together, but the band didn't go well. A few years passed and we were still on the same wavelength and had very similar tastes in music, so we decided to form a new band, and that was the beginning of Clownus. We wanted to showcase our music to as many people as possible, as other metal bands that we admired do, while playing the music we want to.
Limu (CLOWNUS): I had a tough time in the previous band. As I experienced that, I decided that I wanted to make and play my own music, so I said yes to Irohana's plan to make a new band, which is Clownus. I had this resolve in my mind, "even if you make us out to be clowns, mock and make fun of us, we'll do our own music anyway."
Sue (CLOWNUS): I met Clownus as an audience member. I felt I could be in a band together with them because of their great skills and also their character. I was confident that this band could make a name someday, and for that I'll keep moving forward one step at a time.
Hanwool (CLOWNUS): Brotherhood, friendship, and fun.
Jaegu (DUOXINI): Just like any other band around the world, our goal is to be globally renowned musicians. But
to be frank, first we want to be a band that will be recognized by Korean people everywhere to make the metal scene more popular here.
DISRUPTION: I have always wanted to play in a band, but life has gotten in the way, so I've had many excuses for not forming one. Regardless, I've been writing songs as a hobby for many years, and one day I thought it'd be cool to compile an album with the songs I had written. So, it started as a fun side project, and partly I wanted to create a commemoration for myself. Other than that, I had nothing particular in mind, so completing the album itself was an achievement.
Seo Jin-ho (METHKAMEL): I wanted to mix retro-style metal with a modern sensibility. Music with a progressive sensibility and a nice storyline.
Yong ho Lee (SAHON): It was 1999 when we formed this band. The idea behind the band is to shout out social issues from the viewpoint of marginalized people. We are interested in real-world problems and want to sing about every tragedy in this country.
JH Jung (THIS SUMMER IS GOING TO KILL YOU): This Summer Is Going to Kill You started out as one of my personal projects. The summer of 2018 was freaking hot in South Korea, which led me to write some riffs. I quite liked them, and I wanted to work those ideas into full songs. At the time I was talking about this project with Post, and he suggested that he do the vocals. I definitely wanted to have a vocal for the songs, and that's how we started as a band. I wasn't expecting anything other than the music itself. I just wanted to make a good music with Post, we did and will make more of the music we love.
What are you most proud of with your band so far?
Kim Do-Su (OATHEAN): We started in 1998 and are regarded as the most famous metal band in Asia.
Shu-Ha (STORM): The fact that we have maintained the band for 15 years and the fact that we successfully
hosted a fairly large concert during the 2020 Corona pandemic. It felt like our hard work was rewarded. Having a band hosting a show in Korea is still an adventure. It's something I'm really proud of.
Shin Seung-yeob (MERIDIES): I am proud of myself for making music at a satisfactory level. But I will not settle here, I will make better music. Meridies is still a one-man band, but I want to do more live.
Yu Han-Eol (HEADOK): Although it is still not enough, I think everything I've done as a band is an achievement.
I was an avid music fan and when I started making music, I became friends with some of my favorite musicians.
It is an honor to be able to perform and have a few drinks with them every now and then.
Suchan Yun (LANDMINE): The release of Pioneer's Destiny on December 31, 2019, is memorable.
It contains 11 songs, including the intro. It felt like I was being rewarded for my efforts (all kinds of band activities like live performances, working for music, etc.).
One more thing is the performance at the Busan Rock Festival, on the Rising Stage held in Busan, Korea's second city in 2017.
Over the past 10 years, the largest audience enjoyed and responded to our songs together, which was really thrilling and unforgettable.
KILLKAISER: As far as I know of, not a lot of people talk shit about us in the metal community.
We try to give our best at every show I think it definitely paid off by giving people the impression that we are not
some posers who only talk about being hardcore, instead of actually playing some good heavy music.
Limu (CLOWNUS): I don't think there's anything in the world that can be perfectly done or perfectly achieved. I think every process and every trial and error are all meaningful and precious experiences, and I believe they eventually become a valuable stepping-stone for me, for us and for everyone as we grow. Therefore, basically, I'm satisfied with all the situations and outcomes so far and am always ready to keep going.
Sue (CLOWNUS): I agree with Limu's opinion. That's exactly what I wanted to say.
Hanwool (CLOWNUS): I agree as well. Personally, the new single "Defect" is my first work done with this band, so I'd say that can be my other answer, haha! Check it out on various platforms!
Lishoon (DUOXINI): 2019 was an amazing year for us. There was a good competition show (suspended right after us because of the pandemic...) in Korea which featured many great new musicians, and we managed to get to the final round. It wasn't just a memorable, happy moment for us, but also an opportunity to get some good gigs and get to know a lot of great people including our fellow musicians.
DISRUPTION: I'm proud of my first album. I have written all the songs (except a few guitar solos and minor arrangements) and performed most of the instruments myself (except drums) despite the fact that I am not a professional/full-time musician (shout out to my buddy Juhee from IRE Recording Studio/Terrormight for being an awesome producer/recording engineer).
Seo Jin-ho (METHKAMEL): We were nominated for the Korean Popular Music Awards but since Covid-19 happened, I
have been unable to promote the band, unfortunately. I was going to promote our band when the epidemic situation improved, but as everyone know by now this sad situation just kept on going and going, leaving me to work on our album.
Yong ho Lee (SAHON): It led us to a European tour with Virus (UK) and Hateful Agony (Germany) in 2018 and we also went to Morbid Metal Fest 2019 in Singapore, Malaysia and Thailand.
We are working on touring Europe and North America after this pandemic situation as well as the band's 20th anniversary album.
JH Jung (THIS SUMMER IS GOING TO KILL YOU): I'm proud of everything we've done so far, although it might not seem like that much since it's only a single EP. We put a lot of effort into the first release. The schedule was really tight, and we did all we could to produce a decent record. We have experienced making a record before, but TSIGTKY was a new experience for both of us. This was the first time doing harsh vocals for Post. He even suffered vocal cord nodules while learning and practicing the proper skills for harsh vocals. For me it was my first time as an engineer doing proper production. I won't say the record was perfect, but it was our best bet at the time and I'm proud of what we did in the summer of 2019. Also, I love the artwork, which was beautifully done
by Mark Richards.
Nowadays we are writing for the next record, and I'm happy with the material. It's not going to be released soon since I'm going to be doing military service in a near future, but we are trying to make a next release as soon as I finish that up.
How popular is metal music in your country these days compared to 10-15 years ago? Can metalheads walk the streets among so-called "regular people", wearing shirts from Nightwish to Kreator to Beherit, etc.?
Kim Do-Su (OATHEAN): The Korean metal scene is less popular than it was 20 years ago. Very few people wear metal t-shirts really.
Shu-Ha (STORM): 15 years ago, I think it was a time when music such as funk, alternative, and nu-metal received attention as alternatives to existing popular music, centering on an underground club called Hongdae. But now, music has become so common in the world. You can occasionally find friends wearing the t-shirts you mentioned, but they don't seem to know the meaning of those t-shirts.
Shin Seung-yeob (MERIDIES): Unfortunately, Korea is not a country where metal music is popular. I think metal music is getting less and less popular in Korea. People wearing shirts from heavy metal bands can only be seen at a few concert halls. Korea is a barren land for heavy metal.
Yu Han-Eol (HEADOK): 10 or 15 years ago... or even now, metal music in Korea is not receiving much attention.
It seems metal music in Korea was more well known to the public 20 or 30 years ago.
I can see my friends and co-workers wearing metal bands' T-shirts because they are people who like or play music. In fact, it seems difficult to find even one metalhead out of thousands of people in the street (there are people over here who don't know anything about metal but wear Guns N' Roses or Rolling Stones shirts just because it's hip).
Just like in some other countries, there are good bands in Korea that play numerous subgenres of metal, but the metal scene is so limited that you can always meet of all kinds of mixed metal fans at concert venues.
There are many bands with good music and great performances, but it is a pity that they are hardly known even in our own country.
Suchan Yun (LANDMINE): In Korea, only a small number of people dig metal music and are not into the mainstream bands only.
This is especially true after the first-generation metal bands appeared in the 1980s and 1990s.
In 2005, a famous indie band took off their underwear on the stage. It's implicit that all indie bands appear on broadcasts (including metal bands). It was banned, and no indie band was seen on the air again until 2014. Recently, band-related content has been gradually gaining popularity through audition programs and other broadcasts, but metal is still insignificant.
I see people wearing T-shirts with band names or logos printed on them here in Korea. Many people wear the shirt of a band without knowing it's some band's name. It is the musicians who really know what band shirts they are wearing.
KILLKAISER: I would say that the metal or general indie rock scene in Korea was actually bigger about 10 years
ago than how it is right now. Yeah sure, Covid-19 surely fucked everything up including the whole entertainment business but even before the pandemic, the metal scene was already on life support, barely surviving. Around 15 years ago, indie bands were given chances to play on music programs on major TV broadcast channels until a member of the band Rux basically buried the whole scene by showing his dick on a live program, broadcast by one of the biggest TV channels in Korea (https://www.youtube.com/watch?v=Ex2j0qV1K0M).
Ever since that incident, I don't remember seeing an indie band playing on a major channel or getting into the nationwide spotlight. I definitely don't see people walking around with "trve metal" shirts. If anything, it's just going to be some Metallica, Guns N' Roses, Nirvana shirts that they bought at local malls. Maybe once a year, I might see a person wearing a Megadeth shirt, but still to this day, I've never seen someone in the street wearing Entombed, Immortal, Conan, etc.
Hanwool (CLOWNUS): I think it's pretty hard to spot metalheads in general in Korea. If you look for them you can find them, but on the streets, during everyday life, it'd be quite rare. For metal shirts, at some point it seems like some of them became "fashion items" so I actually could see quite a few people walking in the streets wearing metal shirts for the last couple of years, but I couldn't be so sure if they were ALL metalheads or they just wore simply for fashion. Sub-genre shirts were always rarer to see.
With K-pop, Korean music and its industry are becoming better known and bigger worldwide compared to before, but it seems like metal and its subgenres still remain pretty unpopular (or/and unknown) in Korea. To make matters worse, small clubs and live halls that used to host the underground band scene including metal are closing one by one and fading into history due to the Covid-19 situation.
One fortunate thing is, since the advent of various worldwide platforms such as YouTube or Spotify, it has become
easier to access music from all over the world for everyone who can use the Internet, and thanks to that, metal bands in Korea can also easily release and open their music to various listeners around the world (promoting is another story, though...).
There are many great metal bands in Korea and some of them seem to be steadily accumulating fan bases worldwide already. And last but not least, there are also true metalheads who always devote themselves to protect the local scene and keep it active and alive. I respect all the efforts everyone makes.
Hellthy (DUOXINI): Sadly, genres like metal are not as popular as they were then. K-pop is growing more and more as is the hip-hop scene. Naturally, many other genres have grown rather weaker, especially after the pandemic since there are no live shows anywhere. Metalheads in the streets? I think the number of actual Metallica shows that happened in Korea is bigger than the number of people who are wearing their t-shirts. ;)
DISRUPTION: I probably don't qualify to answer this question as I've lived abroad for a few years now. Overall metal hasn't been a popular thing in Korea and it's very rare to encounter fellow metalheads in the streets (maybe except for the "Hongdae" area, where most musicians are based). Although the number of bands are very few, I think the subgenres are getting more diverse lately vs 10-15 years ago, which is a great thing, in my opinion.
Seo Jin-ho (METHKAMEL): Unfortunately, the rock and metal genres are not popular in Korea.
It is music for a few people only. So, when you see metalheads wearing band t-shirts, you might cry because it makes you so happy to see those types of shirts on people.
Yong ho Lee (SAHON): There are communities but only a few. Compared to 10-15 years ago, it seems like less than half the population than before. There will always be loyal metalheads for sure but it's few enough that I remember their faces (not everyone, haha!).
The Korean indie music scene is not broad and most of it is evenly shared with trending subgenres.
JH Jung (THIS SUMMER IS GOING TO KILL YOU): Metal is obviously a minor music genre in South Korea. People do wear the merch of rock stars like Metallica, but you won't find anyone wearing a Cannibal Corpse T-shirt unless you are at an extreme metal gig. Overall, the scene has gotten smaller than before but still I think heavy metal has some awareness to "regular people." Musicians from famous Korean '80s heavy metal bands have occasionally appeared on TV, and recently hair metal band Crack Shot won
the band competition audition TV show. Until the early 2000s, there were famous metal bands like N.EX.T and Sinawe whereas now there aren't bands that are as famous as they were. For the more extreme side of the metal subgenre, the scene is really small. Therefore, talented bands tend to go touring in Japan and other Southeast Asia countries to gain more fans.
Because South Korea isn't really a hotbed for metal music, have you and your band thought of relocating to some other country and making your career elsewhere?
Kim Do-Su (OATHEAN): We have been thinking of moving to Sweden or Finland for a long time, but so far, we are still living here in our home country.
Shu-Ha (STORM): I think about it sometimes, especially in the case of nearby Japan. But I'm proud to have been leading a band for 15 years in a country where heavy metal is not mainstream. And in some ways, because there aren't many bands, it could mean more opportunities for us. After all, there is no paradise everywhere, right?
Shin Seung-yeob (MERIDIES): I have received such recommendations from people around me, but I couldn't put it into action due to various practical problems. But if I get the chance, I definitely want to try it.
Yu Han-Eol (HEADOK): Personally, as a Korean citizen, I want to be known even a little bit more in my hometown, and I have to say that I have a strong desire to actively achieve that.
I have never wanted to move, and I've never dreamed of a future like that. In fact, above all else, I, who care a lot about the lyrics, like to freely use the various expressive powers of Korean.
In reality, it is almost impossible for the current band to migrate as it is, as it is difficult to make a full livelihood through music alone. If we were in our late teens or early twenties (if we had a second chance), we might have really wanted to relocate.
I plan to work hard to produce better results with the members, who have persevered through difficult times in Korea.
Suchan Yun (LANDMINE): Borrowing the words of Mike Tyson, "Everybody has a plan until they get punched in the mouth."
We had a plausible plan, too. However, it is very difficult to leave Korea due to job or money problems. Therefore, we will make more efforts (albums, live performances, and other band-related activities) in South Korea, and if there are overseas fans reading this, please kindly take some time and check us out.
KILLKAISER: No, we all have jobs, and we are doing this as a hobby. Even though I can speak Japanese and English fairly well, what's the point of moving to Japan or Europe if the other members can't make a living or communicate with the
locals at all? Besides, communicating and sharing material with people from other continents has never been easier, especially now that most metal music is consumed in digital formats. So, if other bands want to press some collab-CD with us, all we have to do is send them our stuff thru email and that's it, you know? We don't have to physically relocate ourselves to other places to share our music with others even though it would be fuckin' cool if we could play at Blood Fest, Obscene Extreme Fest and so on.
Everyone (CLOWNUS): None of us has ever thought of that.
Hellthy (DUOXINI): We would be glad to go all over the world or even live in another place making and playing music. However, we need to make a living doing things other than making music, which we always dream of... haha!!, and take care of our families. As long as we get a good opportunity to go on a tour overseas and perform in various places without impacting our finances too much, we would love to play worldwide!
DISRUPTION: Interesting question :) I agree that relocating to some other country (where metal is more popular) could bring much better chances for building more successful musical careers. However, the practicality of relocating could be pretty tough due to immigration issues, etc. I was able to relocate, and I am currently based in the US, but it was for my day job not for my band. I still haven't given up on the hope on finding good band mates, so what you suggested might actually happen in a few years. :)
Seo Jin-ho (METHKAMEL): Yes, rock/metal music is not popular in Korea. It's just a sad reality really. At one point, I was thinking of going to Europe and starting a band over there.
I'm working on my second album right now and I want to make a magnificent and sad masterpiece, haha! We hope that Covid-19 will disappear quickly, though.
Yong ho Lee (SAHON): We are already working on the move. As I answered your second question, we can see the potential of our music, so we want to expand and meet audiences around the world. It's challenging and relocation wouldn't be easy but earning recognition and signing to foreign metal labels would be more achievable.
JH Jung (THIS SUMMER IS GOING TO KILL YOU): Yes and no. Personally, I'm planning to study at music school in the United States after military service. I'm not sure if I would be able to stay in the US after the degree, but I'm hoping so and to make a living with a career related to music, not necessarily metal music. With TSIGTKY, I don't think location is that important for us at this state, since we are more of a studio project. If we consider doing live, then maybe we could consider relocating but it's too early to talk about it at this point.
Links:
CLOWNUS: https://clownus.bandcamp.com
DISRUPTION: https://disruption666.bandcamp.com
DUOXINI: https://duoxini.bandcamp.com
HEADOK: https://www.youtube.com/channel/UCRN24YljaNVoAXNrOm4suGg
KILLKAISER: https://killkaiser.bandcamp.com
LANDMINE: https://bandlandmine.bandcamp.com
MERIDIES: https://meridiesmetal.bandcamp.com
METHKAMEL: https://www.youtube.com/channel/UC6L6FcUxDBsbkx8URtqL13g
OATHEAN: https://oathean.bandcamp.com
SAHON: https://sahon.bandcamp.com
STORM: https://speedmetalstorm.bandcamp.com
THIS SUMMER IS GOING TO KILL YOU: https://tsigtky.bandcamp.com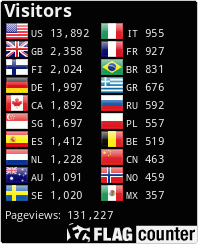 The Metal Crypt - Crushing Posers Since 1999
Copyright © 1999-2022, Michel Renaud / The Metal Crypt. All Rights Reserved.