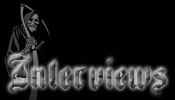 Barry Sparks
Interview with Barry Sparks
Interview conducted by Cameron Edney
Date online: May 3, 2005



I was fortunate enough to conduct an interview this week with Dokken bass player, Barry Sparks. Barry has been in the business for quite a few years now, recording and touring around the world with some of the greatest hard rock acts to ever grace a stage such as Yngwie Malmsteen, UFO, M.S.G, Ted Nugent and Dokken. This was my first interview with Barry and I hope that it isn't my last. We spoke briefly about the European tour that Dokken has just wrapped up, the VH1 Metal mania petition which Barry has signed along with many other artists, the latest Dokken album "Hell to Pay", Barry's influences etc. I hope you all enjoy this as much as I enjoyed conducting the interview.
INSIDE_OUT666: Hi Barry thanks so much for taking the time out to answer this series of questions for all our readers. I would like to start by talking about your influences. In the early days you were influenced by the likes of Ace Frehley, Michael Schenker, Pete Way etc. Who would you say was the biggest influence on you growing up & why?
BARRY SPARKS: Hi there, well let's see here, Geddy Lee of Rush is one of my biggest heroes, he is such a good bassist and I also love his singing, of course I guess without Kiss, I might have got a real job! Led Zeppelin is another big influence, why? Well, that's easy. I just think they are one the greatest Rock bands ever with so many great songs.
INSIDE_OUT666: Do you feel you have played a large role in influencing many of today's hard rock acts?
BARRY SPARKS: Me personally, no. But the bands I have worked with, definitely yes, I am proud to be apart of it now though.
INSIDE_OUT666: Now you have just come off of the European tour, how was it?
BARRY SPARKS: The best of times, and the worst of times! We had a lot of great shows, but also a lot of crappy ones too. Over all though, a great time was had by all.
INSIDE_OUT666: Any plans in the works for an Australian tour?
BARRY SPARKS: Unfortunately, no. I would love to play there though. Can you move the continent a little closer?
INSIDE_OUT666: What was your first experience of playing outside the USA like?
BARRY SPARKS: It was amazing! It was in Prague, playing with a Czech rock band and a fellar named Guy Mann Dude!
INSIDE_OUT666: Over the years you have worked with Yngwie Malmsteen, M.S.G. and Dokken among others. From all the albums you have appeared on what one would be your favourite to listen to & why?
BARRY SPARKS: That's a tough one! I guess I would say I am very proud of "written in the sand" by the Michael Schenker Group.
INSIDE_OUT666: What comes to mind when you look back on those early experiences with Yngwie Malmsteen?
BARRY SPARKS: Pain and suffering! Hahahaha just kidding, I loved those years, they might have been the most exciting times on the road for me, I was young and it was all really new to me.
INSIDE_OUT666: You have shared the stage with many great bands. Who have you enjoyed touring with the most & could you share a funny road story with us from the tour?
BARRY SPARKS: I can't pick a favourite, Dokken has so many cool shows, and UFO was amazing as well. I do remember a time on stage where Michael Schenker forgot how to play a part..........so he just called out to me from his side of the stage, "Hey Barry, how do you play this?, so I walked over and showed him in front of a very quite and interested crowd. A very weird moment onstage!
INSIDE_OUT666: You've performed with many talented artists over the years. Has these experiences helped to develop the techniques that you are using today?
BARRY SPARKS: Of course, I think I am a much better rock player from playing with Dokken and Ted Nugent, with Yngwie I was more of a technique oriented player, which I still am, but I can forget all of that and just play bare bones rock like I mean it! Like the true caveman I am.
INSIDE_OUT666: I'd like to ask you about U.F.O. tour that you were apart of last year. Having the opportunity to fill in for one of your heroes must be an exciting experience? How did you get the gig?
BARRY SPARKS: I have been friends with them for a long time, I actually played guitar with them at Castle Donnington in England a few years ago, so that might have helped. i had a blast, besides Pete was such a big influence on me, I think I knew what the band needed up there.
INSIDE_OUT666: Over the years you have done quite a lot of work with Dokken. What do you think of the latest album "Hell to Pay"?
BARRY SPARKS: To be honest I think we should have made Long Way Home and Hell to Pay as one album, take the best of each and we would have had an awesome record. That being said, I am pretty happy with "Hell to Pay" overall, but I would have like to have added more harmonies to it. For some reason, it never happened?
INSIDE_OUT666: Working with somebody like Don must be great? Did you have a lot of input on how the album would sound etc?
BARRY SPARKS: Not really, I wrote "Don't bring me down" but I came into it at the end, because I was on the road, so it is pretty much all Don and Jon.
INSIDE_OUT666: It has come to my attention that more than 1700 rock/metal fans worldwide have united and signed a petition. Artists such as Judas priest, Don Dokken & yourself to name a few are among those in favour of a Vh1 Metal Mania Channel with no "nu-metal" to be played. Many fans & artists believe that VH1 & MTV will never approve this, not because of ratings, but because of the genre of music which would be featured. Can you share your thoughts on the matter?
BARRY SPARKS: It would be nice if people weren't so close minded about music, a good song is a good song. They just shove what they want down our throats and turn music into pre-packaged crap. Art seems to be lost, hahaha I don't mean to sound so negative, maybe it's always been this way and I just notice it more? There are some really great bands around today, but as a whole I think we are surrounded by bland faceless rock stars.
INSIDE_OUT666: In your honest opinion what do you think about the direction that Hard Rock & Heavy Metal music has taken over the last few years?
BARRY SPARKS: To be honest, I have kinda ran the other way, I don't like the cookie monster singing style and I don't really feel that angry so I don't really relate to a lot of it, but that doesn't mean its bad, maybe its not for me. I grew up with Iron Maiden and Judas Priest, so I just need to pay attention more maybe.
INSIDE_OUT666: Are you listening to any of the newer hard rock/metal bands if so who?
BARRY SPARKS: Not really, I do like Evanescence. They are great, but once again, I haven't heard a whole lot of these new bands, but I am sure there are a lot I would love.
INSIDE_OUT666: What advice would you give to up and coming rock/metal bands?
BARRY SPARKS: Do what you like, and stop jumping on the bandwagon, I wish more artists would take a chance and be themselves instead of trying to sound like what is cool this week.
INSIDE_OUT666: Using only five words: How would you describe your bass playing?
BARRY SPARKS: The groove is my master! .........and I will obey it! Hahaha too many words sorry.
INSIDE_OUT666: There has been so many highlights in your career, what would you say have been your greatest achievements to date?
BARRY SPARKS: Surviving the flights in Europe this tour! They fly like maniacs and scare the hell out of me! seriously though, my solo cd, "Can't look back" it's my heart and soul all condensed onto a round piece a plastic, without an ounce of "hey what's cool this week" thus making me of course so far out of date and fashion, that it's the coolest thing you ever heard!
INSIDE_OUT666: What do you think you would be doing if you woke up tomorrow and decided that you didn't want to perform anymore?
BARRY SPARKS: I think I would want to be a professional bikini waxer or maybe a Playboy photographer.
INSIDE_OUT666: If you could put a band together consisting of musicians passed and/or present who would they be and what would you call the band?
BARRY SPARKS: John Bonham-drums, Robert Plant-vocals, Jimmy Page-guitar and Barry Sparks-bass. Hmmm, what would I call it? How about the Barry Sparks Project, hahaha fat chance!
INSIDE_OUT666: Barry thanks so much for your time. Do you have any last words for the readers of Inside_out666?
BARRY SPARKS: Yes, inside666 sounds much more evil. Thank you for reading my dribble and good luck to you all. Barry
Check out the following sites for all the latest news:
Official Barry Sparks website
Official Dokken website
INSIDE_OUT666 - Dedicated to 40 years of pure hard rock & metal music
Hard Rock/Heavy Metal Artists and Fans unite to battle VH1/MTV Networks for Metal Mania Channel
© Cameron Edney April 2005 Not to be Re-printed in any form without written permission
The Metal Crypt - Crushing Posers Since 1999
Copyright © 1999-2023, Michel Renaud / The Metal Crypt. All Rights Reserved.