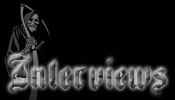 Interview with Robert Fernandez (bass)
Interview conducted by Michel Renaud
Date online: June 13, 2001



Mox Nix, a metal band from the Houston area, were active from 1982 to 1991. Their first and only album was released in 1985 by Axe Killer Records, and has just been reissued on CD (2001) by that same company. Being an 80s metal fan, I got curious and asked a few questions, answered here by Robert Fernandez (bass).
Hails! I've only found one person who ever heard about your band (incidentally, that person is from Houston ;). Could you give us an historic of Mox Nix, how the band came to be, etc..
History of the band...We formed in late 1982--the group started as a cover band with Thomas Rogers on vocals, John Mills on guitars, Johnny Duff on guitars and Robert Fernandez on bass, and Donnie Bragg on Drums...we all shared a love of the same music of the day...Iron Maiden, Saxon, Riot, Judas Priest, Scorpions and Y & T...naturally we copied their music but it took a while for us to receive recognition...
Around 1984 without any true success our singer and drummer left the band...Johnny became our singer and guitarist and we added Joe Vernagallo on drums...thanks to Joe's influence and heavy drum style we eventually stopped playing other band's music and concentrated on originals...this allowed us to play with such local bands as TYTON, HELSTAR, DEADHORSE and others...we recorded ALL ACCESS in 1984---this demo was sent to AARDSCHOCK, METAL FORCES, KERRANG! and other magazines...we got great reviews and before we knew it, Axe Killer Records wanted to release our first album...
At the beginning of your career you played in a lot of bars, but after the release of the album you opened for such big names as Accept and Yngwie. What size of venues were those shows in? Were you opening only for local shows or did you tour as well? Any interesting memories or stories from those shows?
Once our LP was released it caught the attention of Joe Anthony---known as the Godfather of Rock in San Antonio...he started playing us regularly and introduced us to some big time promoters who liked us as well...they hooked us up with Yngview Malmsteen, Accept, Killer Dwarves, and Warlock...We usually played small arenas on these tours...1500-4,000 people... One interesting story was when we opened for Accept at a pretty big show in San Antonio--the Majestic Theatre was that Johnny and I entered stage left not knowing that Joe and Bruce had entered stage right--we lost each other not knowing we were all onstage waiting for each other to start the music...the introduction song played and we kept waiting and waiting...eventually the show started ...it was kind of a Spinal Tap moment...
How did you come up with the name Mox Nix? Any specific meaning to that name?
Tommy our original singer has German parents and they used to always say..."machs nicht"---in German it means to make nothing...a slang term that we picked up and liked enough to use for our name...
What is the idea behind re-issuing your album 16 years after its original release? Three of the Mox Nix members are now in a rock band called Hip Circle. Are there any plans to resurrect Mox Nix?
The idea for re-issuing the lp came basically from myself and Eric Coubard at Axe Killer...they had been out of business for a while and I was always disappointed that the LP was never released on cd--I was searching the internet one day and realized that Axe Killer was
back in business and re releasing classic albums...I still had the master tapes and Axe Killer had old pictures and artwork never used upon the original release--they did a great job on the artwork and liner booklet-for the new cd- the liner notes I wrote myself...I was glad they used all of what I wrote... (great booklet - ed.) Axe Killer so far has been 1000% professional---they rock! Yes myself, Johnny and Joe are in a current project that is doing quite well in the Houston area--we are more straight ahead rock in the vein of the Smithereens with a modern touch...and yes if the CD does well we might try to do a European tour---I plan on contacting Axe Killer to see if this would be possible...Bruce, our ex-guitarist lives in Nashville but has expressed interest in playing with us again...
Back in the late 80's you were working on a second album when your record company closed. Was the album ever recorded, and if yes are there any plans to release it?
Soon after the Axe Killer release--it was only a one album deal--we signed with Shatter Records, who hooked us up with Paul DiAnno (ex-Iron Maiden vocalist) and we recorded an album in New York with Alex Perialis (SOD, Anthrax) and Rob "Wacko" Hunter of RAVEN...
Back then, I think Metal Blade offered you a deal that didn't work out. No other label expressed interest? Do you know why Axe Killer wasn't interested in releasing your second album?
...Unfortunately the label folded prior to the release and legal problems basically killed the project. No labels were basically willing to shell out the money incurred on a project that they had little input over...that's one of the reasons that the Metal Blade deal didn't work out...doing things over again I would have taken care of more things myself-- instead we had management that was looking out more for themselves than in us--a lessson to bands out there...now days I take care of things because I know that things that benefit Hip Circle & Mox Nix will benefit us all... I will also see if Axe Killer is interested in recording some of our other unreleased material...(fingers crossed :)- ed.) a lot depends on how well this CD does...
Have you followed the career of your musical influences such as Priest, Maiden and Metallica over the years? What do you think of what they've accomplished (or not...) over the years?
I think bands like Metallica, Megadeath, Iron Maiden and Judas Priest have done well in the late 80's early 90's without losing their sense of musical ideals...I admire them for their successes...
Metal as a whole has changed quite a bit in the past 10 years or so. Have you followed the whole scene somewhat closely, and if yes what do you think of... pretty much everything that's out there today? There were a lot less bands in 1985...
I've followed the metal scene from a distance in the last few years...I'm glad to see a resurgence as it was almost killed off in the 90's...I like bands like Incubus, Dust For Life and the Deftones...it's definitely changed yet stayed the same--the darkness has taken on new forms and the pure stuff has changed with the times yet still remains timeless...I think our music is like that--it ages well because we never followed trends...we played what was in our hearts at the time...
Thanks for taking the time to answer this interview! Would you like to add anything else?
If I had to say anything off the top I would say---check Mox Nix out--not for a blast from the past but to hear timeless, intelligent, hard rocking metal...
Other information about Mox Nix on this site
Review: Mox Nix
The Metal Crypt - Crushing Posers Since 1999
Copyright © 1999-2023, Michel Renaud / The Metal Crypt. All Rights Reserved.