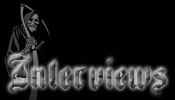 Anti-Cosmic Metal of Death forever - Tribute to Jon Nödtveidt of Dissection
All interviews conducted by Luxi Lahtinen
Date online: August 13, 2016



Swedish Black/Death Metal giant, Dissection, is no more. The band ended when Jon Nödtveidt, decided to leave this floating ball of dirt where we live, on August 13, 2006. He took his own life for his own beliefs.
Jon Nödtveidt was a musical genius without whom such albums as The Somberlain, The Storm of the Light's Bane and Reinkaos would have never seen the light of day, as he wrote all those immortal and masterful
songs that made Dissection such a highly successful, appreciated and adored entity in the world of extreme Metal over the years. What's certain, Dissection's influence on many musicians and bands cannot be ignored.
As it's been 10 years since Jon Nödtveidt passed away, The Metal Crypt decided to honor Jon's memory by asking several musicians to contribute their experiences and memories about both Jon and Dissection, what he meant to them and how Dissection profoundly influenced their music in the course of time when they started their own bands to make some noise for others to enjoy.
Hail Jon Nödtveidt and the mighty Dissection, now and forever!
Luxi: When was the very first time you discovered Dissection, and what were your initial thoughts about their music back then?
Patrik Karlsson (ANACHRONAEON): I was introduced to the world of Dissection when I was about 16, I think. It sounded so dark, chilling and epic all at the same time. It was, of course, Necrolord's cover art that made me listen to it in a record store, which led to a purchase. The cover art and the sound and atmosphere of the album are perfectly matching! I let that album spin as the sole album soundtrack for the Lord of the Rings trilogy that I read through at the time. And from there I, of course, bought The Somberlain, and I bought the "new", "rebirth of Dissection" material as well later when they were released; but personally I don't think they can touch the material on Storm of the Light's Bane or The Somberlain.
Storm of the Light's Bane is still on my top 10 album list ever.
Gefandi Ör Andlät (DYS INBUNDEN): It was back in October 2010 and I was blown away by the darkness and magic that band invoked in their listeners. I felt and still feel that they had a unique style of music something truly of its own making, I don't think anyone can come close to the demonic force that spawned Dissection ever again!
Anders Brorsson (ABLAZE MY SORROW): It must have been during a local show in Falkenberg (Sweden) in 1991. I got my copy of the Into Infinite Obscurity 7" and was amazed by how they combined pure aggression with great melodies and completed the work with those harsh vocals of Jon. I still consider "Son of the Mourning" to be one of my all-time favorite songs.
Erik Blackflexer (VORNTH): I was very young, around 14 or 15 years old. At first I probably got scared by the music of Dissection, but their dark melodies stuck in my head and I eventually grew to love the band. I also became very interested in their lyrics. They had by far the best and strongest lyrics of any bands in the scene. It has cut through time like a chainsaw and is still as potent as it ever was.
Im (KORP): I think I was about 13-14 when I heard Dissection for the first time, and it felt like going through a veil, and on the other side of that veil there was no turning back. This was the natural progress, the most logical step to make physically and logically. In other words, it was from another darker place.
Erik Molnar (HYPERION): The first time I heard Dissection was back in 2007. August, the current bass player in Hyperion introduced them to me. At first I only heard a couple of songs like "The Somberlain" and "Where Dead Angels Lie" and to be honest I was not really that taken on the first listen. However, I have always had a soft spot for guitar harmonies and melodies, so some melodies stuck in my head for quite a while. Little by little, day by day, the music grew on me until I became completely obsessed by it. I remember purchasing Storm of the Light's Bane at a record store in Stockholm when I was about 18, or 19. I could not believe that there had been a band that captured the best elements of Metal and mastered all of them by merging them into one solid, unique sound. In addition to that, the poetic, dark lyrics sent chills down my spine every time I read them. It was, and still is a magical, otherworldly experience to listen to Dissection.
Eric (HOTH): I admit, I was rather late to Dissection, Jon had already passed away a year or two earlier. But I can remember vividly hearing "Unhallowed" from Storm of the Light's Bane for the first time. I had an instant connection with the music. The power, anger, and atmosphere all spoke to me.
Jan Åge (BLOT): To my recollection, the first time I discovered Dissection was sometime in the late 90s, after the initial release of the massive Storm of the Light's Bane. At first listen I was instantly mesmerized by the haunting guitars, the coldness of Jon's vocals, truly morbid lyrics and the sheer brutality combined with beautiful melodies. All in all brilliant musicianship.
It's safe to say I instantly fell in love with the band, and I shortly thereafter checked out The Somberlain as well, to NO disappointment whatsoever.
Phanaeus (VINTERBLOT): The first approach with Dissection was expressly visual... I remember when I had seen Storm of the Light's Bane in the display case of a specialized underground music shop in Bari! It was an epiphany. I
still remember the allure of the cover art, its subject, its cold/glacial colors, the title of the opus, as well as the so intriguing logo and name! I was a teenager, I had no Internet and struggled to gather enough money to live, to be able to afford to buy the CDs, which I usually select (mostly sight unseen) on the basis of instinct and flair; when I finally succeeded, the wait was certainly rewarded! Playing this masterpiece was enlightening and it became one of the most surprising listens of all time, because of its brilliance and inspiration.
Branislav (BANE): I was in my early teenage years when I was introduced to Dissection. The first track I ever heard from them was "Night's Blood", which I eventually, years later, covered with my band Bane (studio version: https://www.youtube.com/watch?v=mj6premRpnU) (live version: https://www.youtube.com/watch?v=YQWdatA-ERg).
Ever since, Dissection always remained my all-time favorite extreme Metal. Every time I hear their music, it's like for the first time. There is just something truly cold, haunting and captivating about their sound.
Mike Sandorf (THE DUSKFALL): I got to listen to a mix tape from Michael in Dark Funeral. His wife worked at No Fashion and Dissection was their new release, so he added them to this mix tape and sent it up to a mutual friend here in Lulea. I was amazed by the sound of the production and the quality of the songs. Had a hard time at first to accept they were Swedish. Jon had a unique voice that added even more emotional layers to the dark, aggressive and beautiful but still sad melodies. I was hooked and ordered the album that was stuck in my stereo for many hours of listening and analysis of the music.
Tord (EREB ALTOR): It was back in 1996. One of my friends bought the Storm of the Light's Bane album, and when he played it for me, I was fucking sold, ha ha!
We later checked out The Somberlain, and that one was almost as badass of an album as its follow-up.
Magnus Olsfelt (THE CROWN): I heard a lot of talk about Jon and Dissection and the Böldfest that he arranged in Strömstad back in the early 90s. Rumours said that he sang like a tiger! But I did not get into their music until The Somberlain was released in '93.
Bosse (IN MY EMBRACE): For me it was in the late 90s (around '97) and Dissection was one of the first melodic Black/Death Metal bands that I've ever heard. I truly liked the music and the feelings it created, manifested or strengthened. It was something about that time in my life and the music of Dissection that matched.
Sridash Aghori (SIDDHI): I first heard The Somberlain around in 1994 and the experience was deep.
Tiamat Invictuz (WORMLIGHT): I discovered Dissection in 2006. As always when you discover something great you are too late to be able to experience it live in its full glory.
It wasn't long after I first discovered his art when he left this planet of existence. Leaving me brooding over the newspapers and its headlines: "Swedish rockstar took his life - found in a circle of candles ." I still keep those newspapers along with memorabilia from their last show; a show that I never got to attend.
Albin Lindvall (FROZEN REALM): First of I would like to say that I only speak for myself and not the rest of the band.
I don't really remember when I discovered Dissection but for me it probably was a few years after I started listening to Metal. Probably around 2010, I was 17 at the time. My first thoughts are pretty much the same as they are today: greatest band ever! Ok, maybe contested by At The Gates, he he. When I first heard of Dissection it felt so... Alive! The music was alive! You can really feel the music in your bones in an entirely different way than most bands. The cold, dark and yet so very melodic sound was so appealing to me and still is of course! And Jon's vocals! Once again, you could feel the vocals in an entirely different way than in most bands.
Hister (FIRSTBORN): I heard Dissection for the first time while I was in a local Metal bar named "Runa" (Rune in Croatian; the owner changed the name to "Valhalla"), which was and still is my favorite place to go out and drink fine beer. At that time, I played bass guitar in one of my former bands, and we played rough, old-school Black Metal, but since I have always appreciated the melodic Death approach to extreme music, when I heard
"Night's Blood" it immediately blew me away, and even though some years had passed since (I believe it was year 2009) I still recall that moment in full clarity. That first moment when I heard Dissection took me into exploring the band as such, Jon's musical work, as well as his philosophy. For me, back then, Dissection was absolute art from another dimension, combining emotion and aggression in the most powerful form and to this day this music only grew stronger in me.
Jake Superchi (UADA): I remember picking up a compilation in 1995 by the name of Death Is Just the Beginning Vol. 3. The tribute was filled with a lot of bands I was familiar with and some that I had yet to discover. Dissection was one of those bands and their 1994 version of "Night's Blood" on this compilation was a big stand out track for me. I was mesmerized by the creativity and riffs that this band was spawning at the time. Growing up a huge fan of early Slayer, this caught my attention quickly. As the track went on I realized this had a lot more to offer than just the standard elements of Thrash. The melody, harmonies and, of course, the acoustic interlude halfway through the song was enough for me to get the album right away. I immediately bought both Storm of the Light's Bane and The Somberlain... The rest is history.
Grinder (FROZEN DAWN): Well, I think I first met Dissection back in 1998 when a friend of mine gave me a tape with Storm of the Light's Bane recorded on it. I was then completely fascinated with the band and I could hardly believe how good was what I was hearing. It was like a shock wave in my head, and I became instantly a fanatic of Dissection.
Henrik Eriksson (NECROPHOR): I reckon it was around '92-'93 when someone handed me a cassette and told me to
give it a good listen. Said and done I went home to see what it was all about and I still remember being blown away. I think it was the first real hybrid, so to speak, of Death and Black Metal I had heard.
Mathias Westman (THRONE OF HERESY): I was 13 years old and my friend bought Storm of the Light's Bane. We were listening to the record in his room at his parents' house. It blew me away! I was quite new to the Black Metal scene, but I had heard several Swedish and Norwegian bands before, but never anything like Dissection! The sound, the riffs, the melodies, the lyrics... Everything. Awesome stuff!!
Semjaza (THY DARKENED SHADE): It was approximately the first year of secondary school when I first listened to the sinister hymns of Dissection. Even though I was very young to comprehend the power of such a great Luciferian force, I was immediately mesmerized by them and they became one of my favorite bands ever, at once. I will be forever bewitched by their might. No one can compose albums like The Somberlain or Storm of the Light's Bane and obviously, Reinkaos is one of the most powerful sonic rituals ever released. A sonic grimoire dedicated to the grandeur of Azerate. Dissection is much more than just music and should be never judged as such.
Bob Fitzgerald (NOIRE): I was 18 or 19 when I came across Storm of the Light's Bane, I didn't even know what Black Metal was then. It stood out as something truly remarkable, and it still has the ability to inspire me to this day, 15 years later. Whenever someone asks me what's good Black Metal to listen to I always point them in the direction of Storm of the Light's Bane. It's simply the epitome of Black Metal.
Samuel Englund (DEATHBREED): I discovered Dissection when the single "Maha Kali" was released back in late 2004 and a friend showed it to me. In all honesty I wasn't hooked until I later checked out Storm of the Light's
Bane. It wasn't that I didn't like "Maha Kali", I did, I just needed a whole album to immerse myself in. Nowadays "Maha Kali" is one of my favorite Dissection songs.
Nerthag (NEPHROLITH): My discovery of Dissection itself is really blurry, I suppose it must have been somewhere between 2005 and 2008, without it being connected to Jon's death in any way. I found the music highly interesting with a great atmosphere and stunning melodies. At the time I did not pay too much detail as I have later around 2008 when we started playing with Nephrolith, and started thinking of various covers. Among them were "Where Dead Angels Lie" and "The Somberlain", which was later performed live as well.
I got into Dissection later than other members, but Dissection stuck to this very day.
Jonathan Hultén (TRIBULATION): I first encountered Dissection in the early 2000s. I was 13 years old and did not have much of a clue about the world of extreme music, but was very interested in everything that had to do with it. When I started at a new school I met a person the same age and with similar interests as me, and we quickly became friends. One day when we were at his house he put on Storm of the Light's Bane, and as soon as the intro, "At the Fathomless Depths", began to sound through the speakers it was as if something about my perception of reality slightly changed, or as if the pace of time slightly slowed down. It struck me hard, as hard as it only can when you are a child and are experiencing something profound for the first time. All you can think at times like that is "what is this?" and "how is it possible that this can exist?" It had a lot more presence and nerve than anything I had ever heard up to that point. It spoke to me directly, sort of resonated with my body in a very immediate way. The feeling persisted throughout the whole album, and I sucked it up like a sponge. Looking back, Storm of the Light's Bane was my first real introduction to the type of music I were to devote a large portion of my life to in the future.
Johan Smith (STORTREGN): Well, the first thing that caught my attention the first time I listened to their music was the atmosphere. For example, if you listen to Metallica, you are sometimes transported into an American western-like mood; in the same way, the music of Dissection plunges you at the heart of a horrific scene with no escape. You are lost in the darkest Transylvanian forest, running for your life. The second thing that immediately comes to mind is the use of baroque-like compositions, as much in Zwetsloot's classical guitar parts in The Somberlain, which could be original Robert De Visée pieces, than in the electric guitars part, where they use their so typically harmonized lead guitars. These two points are, for me, the most relevant things that make Dissection's music so unique, and are among the first elements that marked me.
Robin (HELVEGEN): I was quite late listening to Dissection. The first album I heard was Reinkaos. And that should have been around in 2008.
Maestus (ABDUNOR): First, it's story time...
First time I heard Dissection, was in '95-'96, I think. My drummer had been on holiday in Spain, and he found a Metal bar where a girl convinced him he should buy Storms... He did. He came by my place and played it for me. At that
time, we played extreme Death Metal, so I wasn't that interested. In fact, I thought it was utterly fucking shit and a waste of time. He took it very cool and just said: "I'm gonna leave it here and then you can listen to it. So anyway, he took off, and left Storms... at my place.
A week passed by (hadn't listened to it yet). Then one day I wanted to hear some music while I was chilling. Hmm, what should I hear? I glanced down at the cover (Storms...), and thought, "Hmm, the artwork is actually pretty cool..." WTF! Let's give it a spin, before I throw it back on his face. I put it on, turned up the volume; "At The Fathomless Depths" began... Not impressed. Moving on to "Nights Blood" next...boring...Zzzzz... And so on and so on. I had put the CD on repeat after that.
So suddenly – WTF was that!? Hey, a cool riff! One after another, and repeatedly again and again. I stopped what I was doing and just sat down, listening to the CD, which had entangled me in an unreal universe of sound. This was AWESOME!!!
How the fuck hadn't I heard it before?? It was like a new dark, melancholic, beautiful world, which had opened its doors to me! Every riff I heard was sweeter than the next. Enticing and luring, I could just not get enough!!
I have listened to Storms... mostly, around 6 times before I called my drummer up and said: "This is without a doubt the best Metal I've ever heard!!!!" And from that day, Abdunor changed the style of its own music.
Norman (SANCTIMONIOUS ORDER): I remember getting in touch with Dissection as if it happened yesterday. Our former singer Taron borrowed me that Nuclear Blast compilation Death... Is just the Beginning Vol.3 back in 1995. I listened to it and was totally blown away by one song that differed a lot to the rest of the bands on that CD - and also to the rest of the Death Metal bands I had known at this point.
It was the song "Night's Blood". From the first note on I was fascinated by the dark aura this song was spreading all over, and felt like the sound is so cold that even my speakers were freezing to ice.
Luxi: Dissection's music has surely influenced and touched a lot of musicians and bands over the past 27 years or so. How about you? How did Dissection's music touch your soul and fuel your own fire to be creative in terms of making music for your band?
Patrik Karlsson (ANACHRONAEON): Oh, I am not sure where to begin. Dissection showed me that just because the music is extreme, it doesn't have to be non-melodic. Melodies go like a lifeline through all I have ever listened to, and I am undeniably a melody oriented songwriter/guitarist when it comes to my own band, Anachronaeon. It could be that I am a child of my time when melodic Black Metal and the Gothenburg sound started gaining popularity in Sweden. Dissection also incorporated virtuoso classical elements, which was very inspiring and worked as small pauses between the icy blasting blizzards. In other words, they were also aware of the importance of dynamics, so that you as a listener could blast the album again and again without ever growing tired.
I am not saying that Dissection were first with this or anything, but the overall quality of the music and the complete visual package blew the competition away, in my opinion.
Gefandi Ör Andlät (DYS INBUNDEN): Dissection is one of my all-time favorites when it comes to dark extreme music. Nödtveidt's song writing and lyrics have had a huge impact on me musically and spiritually. He opened my
eyes to what Satanism truly is and I have so much gratitude for both him and the legend of Dissection for that.
Anders Brorsson (ABLAZE MY SORROW): We started Ablaze My Sorrow in 1993 and by then I had seen Dissection several times in small venues in Falkenberg and Gothenburg. During the early nineties it feels like everyone who listened to Death/Black Metal was in at least one band, was writing a 'zine, had a distro and organized gigs. Dissection was and still is one of our absolutely biggest influences. I can't even try to explain their influence on my life.
Erik Blackflexer (VORNTH): It had already done that before I heard Dissection. Their inspiration was/is more to take your art very seriously and be the best you can and continue to evolve. To consequently be sure how to prevail. -"In the world of the dream, the awaken is God"
Im (KORP): Well, for me personally, the impact and the meeting with Dissection's music made its coloring upon my guitar playing and musicianship in some ways, but made an even more impact on the feelings regarding how one emotionally wants this kind of music to afflict oneself and others. It affected me on a creative, emotional and spiritual level. The feeling that there has to be more... This is, of course, my own subjective thoughts on the phenomenon known as Dissection. I know that in many ways he (Jon) was and is sort of a hero to us in the band in different ways, of course. I can only and will only speak for myself.
So those records can surely get one on track again, if one has gotten creators block or the like.
Erik Molnar (HYPERION): Dissection's music is a major influence on my band, Hyperion. We take a lot of influence from them as well as many other acts, but Dissection for sure is one of the major ones. They created the perfect mixture of melody, darkness and poetry that really inspired us to take our music more in that direction. We did not want to copy what they did, but certainly incorporate what they were doing into our sound. Jon's use of minor chords was also a very dramatic influence for us.
Eric (HOTH): Dissection always had a way with melody. They had these melodies that were sort of the roots of
most of their riffs, and they would be damn good melodies. I am definitely a fan of a good melody. When you hear something catchy, yet cold, like much of Dissection's songs, it makes you just want to pick up a guitar. It is a great motivator. When making music in Hoth, melody has often been a major component in our compositions and Dissection is certainly a big influence and inspiration for that.
Jan Åge (BLOT): Back then when I "found" Dissection I had no thoughts of ever being in a band myself, but I guess that subconsciously something must have lit a spark.
As the years flew by, I met Ruben (founding guitarist), and one night we decided to start a Norse/Viking band called Blot. We quickly both agreed on what kind of sound we would like to incorporate into this spectacle, and I guess influences from Dissection's sophomore album were inevitable, which maybe in a way down the line, led us to doing our own interpretation of the track "Where Dead Angels Lie" – In my opinion the band's finest anthem.
Vandrer (VINTERBLOT): I have always had this special feeling about Dissection's music: it conveys a true expression and celebration of evil. Jon's music is powerful, evocative, cool and, first and foremost, fun to listen to. We have played covers from Dissection since the early days and we are still doing it. It is one of the very few bands that all Vinterblot members love; there is so much to learn from their music, that's why Jon's style has surely influenced my own style, both as guitarist and composer. Storm of the Light's Bane gets me every time... It always sounds fresh and magnificent to my ears, even if it is so tormented sounding, so to speak! He had a great musical/artistic taste, and he knew how to blend different sources of inspiration into a mighty battle-ram crushing hell's gates.
It is prime quality Metal from a damned soul, you just can't ask any better!
Branislav (BANE): Dissection is pretty much the reason why I wanted to form a Black/Death Metal band. Almost everything Bane ever did was immensely influenced by the Swedish masters. The atmosphere, the melodies... It's timeless. It cannot be described in words - you either feel it flowing in your blood, or you don't. There is something truly unique about their sound.
Mike Sandorf (THE DUSKFALL): I have gone through a lot of dark and hard times in my life. Music was a way to
escape and also get some demons and aggression out through my lyrics and the energy of the music. What I liked about their sound was that it did not feel calculated or produced towards any certain genre or style. Their music is honest and really [their] "own" and still has not been matched by anyone. That is what made them so special to me on a personal level.
Tord (EREB ALTOR): Dissection has been a big influence since I heard the band for the first time. The songs I write have always had a touch of the sound of Dissection.
Dissection has influenced a whole world of Metal musicians, and I think it will keep doing so for a while. Though, the younger people get, the less they usually know about the origin of the music they write. Maybe I should go on with Bathory here, ha ha!!
Magnus Olsfelt (THE CROWN): I loved the whole vibe - dark and brutal but also very sombre and beautiful. Very inspiring song structures. A couple of songs by The Crown with Dissection influences would be "Forget the Light", "Angels Die", "The Black Heart", "Death of God" and of course "Executioner - Slayer of the Light."
Bosse (IN MY EMBRACE): Hmm, I can't say that Dissection influenced me consciously, but perhaps subconsciously. That, I think, also applies to the rest of my fellow band members. I did however during that time practice the instrumental song "Crimson Towers" from a not so correctly written down tablature that I found on the Internet. Come to think of it, I do like to have at least one instrumental acoustic guitar song on our records. Perhaps that thought comes from Dissection (and, of course, other bands in that genre) from the 90s. Probably.
Sridash Aghori (SIDDHI): The music of Dissection encouraged and inspired me to dedicate all my music to occultism.
Tiamat Invictuz (WORMLIGHT): Dissection was the band that I had always been looking for without knowing it.
The first song I heard was "Night's Blood" from Storm of the Light's Bane - and from there I was stuck. Dissection put all the melodic Black Metal that I had heard before, to shame.
Albin Lindvall (FROZEN REALM): Well, to me Dissection was at their time a brand new way of playing Black Metal. Sure, there was Mayhem, Immortal and bla bla bla. But the atmosphere created from those melodic riffs combined with Jon's eerie vocals was so fresh! And for me and in my playing I personally want to achieve the fast, melodic and heavy tremolo riffs that Dissection used a lot. The intro part in the song, "Retribution - Storm of the Light's Bane", is a very good example of that.
Hister (FIRSTBORN): Before starting my own Death/Black Metal band, Firstborn, I had thoughts of making a Dissection tribute band and already had musicians practicing to bring the glory and chaos to the stage. However, I always considered tribute bands to be of less value than original band, so my decision was not to make a Dissection tribute band in the end, but to praise Jon and his legacy through Firstborn so I recorded the debut album Born by Eclipse, on which you can
hear a lot of Dissection influence, especially early Dissection when it comes to music and I kept the black flame of chaos burning within the lyrics. Therefore, I can say with no doubts, that Dissection made the biggest impact on me as a musician; but also as an artist as well, because it was Jon's work that opened a new fathomless horizon to develop oneself as an individual artist.
Jake Superchi (UADA): Dissection became an influence as soon as I first heard them. Everything they were doing was the perfection of Swedish Black Metal. Serious musicians, serious lyrical content. You could tell their music was who they were and what they felt. They weren't just jumping on a bandwagon like so many did in those days. They stuck true to themselves and you could hear it. When Dissection came on the playlist, you knew it was Dissection because they had a signature sound. Today these albums are still close to my heart and, of course, a huge influence for all of us in Uada.
Grinder (FROZEN DAWN): Dissection is surely the main influence for Frozen Dawn's music. I can assure that it was one of the biggest reasons to start Frozen Dawn and those influences can be heard throughout all our songs.
Henrik Eriksson (NECROPHOR): It is undeniable Dissection has influenced me a lot, from the first time hearing the combination of pure power and raw energy mixed with melodies and harmonies. Not to mention the attention to detail, small things added here and there that makes a huge difference in the bigger picture. Jon had a way of adding a certain essence into the music and his voice that just reached out, like tendrils of that energy and essence grabbing hold of you. It is hard to describe in words really, I believe it must be felt.
Mathias Westman (THRONE OF HERESY): The dark atmosphere of Dissection made a huge impact on me. I strive to get that atmosphere in my bands. Hard to explain, but it is more of a feeling when it's right, or when we get close to it at least.
Semjaza (THY DARKENED SHADE): It is very difficult for me to describe my feelings into words. Apart from Euronymous, I can't think of a Black Metal musician that influenced me as much as Jon. Ideologically Dissection is my
number one influence, musically, Dissection are for sure one of my greatest inspirations too. We stem from the same fire and that is the fire of Lucifer. Their uncompromising attitude and the fact that they were real Satanists was and still is very inspirational for me. How did they touch my soul? I am sure Dissection are one of the reasons I felt that my black flame will burn me forever until it is free in the streams of ChaoSathanas.
Bob Fitzgerald (NOIRE): Dissection has had an enormous influence on Noire's sound. We follow suit to a lot of the groundwork they laid out, with a combination of dark melodies and the sinister undertones of the traditional Black Metal sound they use. When you hear a Dissection song it's very well put together, and a clear emphasis has been put on the melody and structure of the songs, we as a band use this as one of our guidelines when writing.
Samuel Englund (DEATHBREED): Dissection's music has taught me the importance of giving your music a soul of its own. The riff in itself is insignificant, the song and the feeling and spirit it emanates is everything.
Nerthag (NEPHROLITH): Dissection was a point where we wanted to start. We wanted to play modern melodic Black Metal without synths and a good atmosphere. Dissection was it. It was our connection musically it was the band we all cherished. I would still argue that Dissection were the most influential band on our demo, Vinsketh.
Jonathan Hultén (TRIBULATION): In terms of Black and Death Metal, Dissection's first two full-lengths (along with a few other albums) formed an ideal that laid the foundation upon which the Metal-side of my musicianship came to rest – especially concerning the mood and atmosphere. I perceived it as wild, dark and despairing, but at the same time so intensely focused and empowering. At times even romantic and dreamy, but in an oh so stern and gloomy manner. Always dramatic, but always completely honest. There is a lot of yearning and melancholy there, which has always been really relatable to me. Furthermore, I listened to a lot of stuff throughout the years as a susceptible and curious adolescent, but whenever I would
change or lose interest in any type of music, Dissection would always stand firm as one of the few bands that kept feeling relevant, year after year - even to this day. Of course, you discover new music and develop as a person as you age, but Storm of the Light's Bane and The Somberlain are like two essential, legendary artifacts from the primordial times of my life as music-listener and a songwriter. I owe a lot to them.
Johan Smith (STORTREGN): When we started our band, Dissection's music was a starting point for us. Besides the fact that their music deeply touched us, it's always comfortable to have great influences when you're young and unclear in your musical direction. Although we are now trying to distance ourselves from this early musical ascendancy, it has still today an impact, more or less notable, in our music. Another important thing to mention is that we have never considered ourselves as followers of any band. At most, it's more like Dissection has open new doors and we are exploring them, as deep as possible, with our own vision and sound. Nevertheless, people have often found the need to associate us with them.
Robin (HELVEGEN): When I for the first time heard Reinkaos I thought that this is something I've never heard before, it was something new and innovative. In terms of influence in my own music it's more of the melodic parts that are included in the music.
Nero (ABDUNOR): Dissection is one of the main reasons why Abdunor play and also sounds like this today. Although Abdunor continues not to be shackled to any genre of Metal ever, Abdunor will always be influenced and prior to Jon's legacy playing dark epic music.
Norman (SANCTIMONIOUS ORDER): Of course I cannot deny being influenced a lot by Dissection when it comes to writing songs for Sanctimonious Order. Nearly every time I listened to Storm of the Light's Bane I wanted to grab the guitar and create a new song myself. It's exactly my taste in music. What Jon did with Dissection is just incredible.
Luxi: Both Dissection's The Somberlain (1993) and especially Storm of the Light's Bane (1995) are considered as some of the finest melodic Black/Death Metal albums of all time. What made those two releases such iconic albums, in your opinion? What did you think of Jon's last album with Dissection, titled Reinkaos?
Patrik Karlsson (ANACHRONAEON): Like I mentioned earlier, the overall quality; the combination of the talented songwriting with a good production and visual elements that certainly spoke to me as a teenager. It also has to do with when in time it came. Today there are plenty of similar-sounding bands out there, but none of them touch the ingenuity, essence or quality of Dissection.
About Reinkaos, I had a little conversation with a friend online recently about this very subject. Personally, as a fan, I was vastly disappointed, because I expected a continuation of Storm of the Light's Bane. As an artist I totally respect and understand that he had to move on creatively. I have listened to the album like five times, and it
hasn't really spoken to me. I like my Black Metal fast as hell (especially the drums), and this was something of a Heavy Metal album (albeit with good melodies), with growl. I listen to a lot of music, and not always hard music, so it really has nothing to do with why I don't return to it either. It's just that nothing would make me choose Reinkaos over any of their other albums when I want to listen to Dissection. That's it.
Gefandi Ör Andlät (DYS INBUNDEN): Again I feel they had a very unique style and Dissection was, in some aspects, way ahead of its time. I was a child in the 1990s and had not discovered the band back then. so it's impossible for me to say what kind of an impact both albums had on me at the time of these releases. The Somberlain has a very dark melodic and melancholic atmosphere to it and so does its successor, but at the same time, Storm of the Light's Bane is more technical and thought-through. In my honest opinion I feel that fans had never heard anything like it back then – just look at the success the band had and how fast they obtained it. As for Reinkaos I absolutely love that record! I feel that people who dislike it solely due to its change in the musical approach are just sad. The most common comment I hear from those who don't like that record is that there are no blast beats on it... Ridiculous! Pissing on an album just because there's no fucking blast beats? Come on, open your ears. That whole album reeks of darkness and chaos! I feel it's the ultimate send-off to Dissection, especially the lyrics, even though they were not written by Jon himself.
Anders Brorsson (ABLAZE MY SORROW): The first two albums are simply amazing with their melodies and dark atmosphere. The first time I heard Reinkaos I was a bit disappointed, but that has indeed changed by now, and I consider it to be one of the best Swedish albums ever – it has really grown on me.
Erik Blackflexer (VORNTH): In my opinion Reinkaos is their best album. My favorite Dissection songs are "Dark Mother Divine" and "Son of the Mourning."
Im (KORP): The sound, of course, the artful, genuine ways they [the songs] are arranged and composed. And the sincerity of the message behind it, makes them [the first mentioned records] what they are. Doesn't really matter what you think of what is being proclaimed and what they want to inspire. You can hear that it is wholeheartedly and soulfully made. And that is how one should make art.
For me personally [Reinkaos] was another impact on my music life, I thought it was cool when I heard "Maha Kali" for the first time, but has evolved to one of the best records made, in my honest opinion. And I can
understand why he made it in that form, having always wanted to create sincere music for himself only. And the record fucking shakes my soul every time and fills me up with the same longing I had when I was hearing Dissection for the very first time in my room!
Erik Molnar (HYPERION): They pretty much perfected extreme Metal by creating a superb mixture of Black Metal, Death Metal, Thrash Metal and Heavy Metal. What is even more astounding to me is that they managed to do that at such an early stage in their career. What Jon accomplished at the age of 20 with Storm of the Light's Bane was more than most of us could ever dream to achieve during an entire lifetime. Dissection made such an impact with such a unique and breathtaking sound in such an early stage of Black Metal that they pretty much took the whole world by surprise and storm. Not only was it unique, but it was so utterly filled with emotion, coldness and poetry. To me, their music is the definition of artistic perfection. I think it stands the test of time due to its uniqueness, authenticity and its hauntingly beautiful melodies. Such powerful music is rare and has a tendency to stick with people.
Eric (HOTH): If you look at the Black Metal landscape at the time, there was nothing that came close. Dissection has perfected in a matter of years a sound that emphasized melody, yet retained that cold rawness of second-wave Black Metal. Certainly, there are other great melodic Death/Black albums from the time, but I think you can say Dissection did it first.
Reinkaos does not hold the same meaning to me as The Somberlain and Storm of the Light's Bane. I think by then Dissection had already left its legacy on the Metal world. This is not to say it is a terrible album, far from it, but it does not have the same influence as Dissection's previous work.
Jan Åge (BLOT): Seemingly, I think they brought something new to the extreme metal scene at that time, something that hadn't been done that much before.
I mean, you had all the Norwegian bands which are great in their own respective ways, but Dissection captured something special, something very sinister. The mix between the Gothenburg Death Metal-sound, combined with the icy shrieking Black Metal guitars, worked wonders. It sounded vital and fresh and it just triggered something special that I could never let go of, and still can't, I'm glad to say.
To this day all the albums are amongst my favorites, including Reinkaos, which was quite different at the first spin when it arrived. But, make no mistake, there is no arguing it was going to be another classic album, although some of the ripping coldness from earlier releases was replaced by softer melodies and harmonies and if possible an even darker imagery.
Jon had his visions undoubtedly... Just awesome!
Phanaeus (VINTERBLOT): I believe that both albums (although different facets) have the essential trait that turns a "good" album into a real masterpiece/legacy: the "uniqueness". This is undeniable and this is what transpires between the notes, atmospheres and their incredible stories, this is what you can discern and recognize from their earliest works.
As for Dissection's last album, Reinkaos, I am trying to describe it by just three words: underrated, brave and pioneering, in some ways to say the least! It's a very inspired album. In my humble opinion, it was released at the "wrong" time, when a big part of the specialized press was focused (as always) on chasing the prevailing commercial trends, so far from it. Time has proven though – once again, that Jon Nödtveidt was (and still is) a timeless musical genius. 'nuff said, I think.
Branislav (BANE): Once again, I can go on and on about trying to use words to describe how I feel about those records, and what I think about them... But the reality is that it is far beyond our comprehension.
What Jon wrote, created, sang and played cannot be reproduced or executed the exact same way ever again. It's
like it came from a completely different dimension. And as far as Reinkaos goes... "Absolute perfection" is how I would describe that album.
Mike Sandorf (THE DUSKFALL): These two albums have so much soulfulness and will always be my favourite albums in melo-Death, along with "A Velvet Creation" by Eucharist.
Reinkaos had to match fans expectations from the previous albums and they were high. Reinkaos has its parts and pieces that glimmer of their old true form and Jon's voice is still great. Still it is not capable of delivering the same magic and level of musicality that made those previous albums classics, in my opinion.
Tord (EREB ALTOR): When The Somberlain came out (and later Storm...), you couldn't find anything as melodic, evil and well engineered in combination at the time. They took it to another level, in my opinion. The Reinkaos album is a nice piece, but not in the same way the earlier albums were at the time.
In 2006 when Reinkaos was released, many bands had kind of caught up with the Dissection thing and sound. That album didn't speak to me in the same way as their two earlier albums.
Magnus Olsfelt (THE CROWN): I think Dissection was one of the first bands who really started to bring back that true Heavy Metal vibe into the extreme Metal scene again. Their music and image was very classic Metal. For example, that high pitched Heavy Metal scream in "Black Horizons" was pretty groundbreaking back in 93. I remember Jon used to wear a leather jacket with the old Judas Priest logo from Sad Wings of Destiny painted on the back. That was not common back in those days. Also Storm of the Light's Bane was, of course, a masterpiece.
As for Reinkaos, when it came out, I had very different expectations than how it turned out. A bit similar to The Black Album by Metallica in a way. "What the fuck?! No fast songs?!" But once I got rid of those wrong expectations I could see what it was by itself – and it really is a great album all in all.
Bosse (IN MY EMBRACE): When it comes to The Somberlain and Storm of the Light's Bane they were really well written and produced and came in the right time when they did. I don't think any other band at the time played music like that (that I know of). Jon was a great songwriter, perhaps ahead of his time in that genre? If not, at least he made history and other bands popped up sounding a bit like or a lot like Dissection. The original is, however, the original. When it comes to Reinkaos I was disappointed at first but leaving that album be for a couple of years, and listening to it now, I like it a lot!
Sridash Aghori (SIDDHI): As an Aghori I enjoyed Jon's choice to mention the Dark Mother Kali and the dark side of the Hindu cult. The album Reinkaos is a masterpiece indeed but in my honest opinion it did not reach the same heights as the earlier albums.
Tiamat Invictuz (WORMLIGHT): Both The Somberlain and Storm of the Light's Bane sound complete and solid. They have got strong melodic riffs and lyrics that stick, echoing the days in your mind that fill you with a desire to create something as great.
And then we have Reinkaos. A milestone in the genre. Pure perfection. You can hear all those hours that were spent on the album, in which they perfected the riffs. The album's got great lyrics that make you feel the presence of their power. Reinkaos brought a new Dissection to the light; a new sound that was completely different from the previous material. Lyrics that set a new standard, new content, new meaning.
Dissection is one of the few bands for me that is forever relevant and have albums with tracks that are good from start to finish.
Albin Lindvall (FROZEN REALM): Well, everything that I said above combined. I also think that Dissection's clear satanic message helped fuel their success due to people being seduced by people that they are afraid of. It makes a band
so much more than a band if you understand what I mean. Jon going to prison probably gained Dissection, not more popularity, but more fame or infamy if you will. Just like Burzum. But of course, mostly it was the music that fueled Dissections success! And rightly so!
I like Reinkaos, but it is nowhere near Storm of the Light's Bane and The Somberlain. If I had to choose my all-time favorite song, even though it's really hard, I would choose "The Somberlain." The part at "I flew over crystal ground" is mesmerizing!
Hister (FIRSTBORN): Dissection stands out of all bands in extreme genre (and wider) because of the approach, which is not only the Death/Black Metal approach, but it's limitless as Jon's philosophy. Therefore, it's the combining of all the musical elements, whether it's aggressive blast beat and aggressive riffing, or a nice composed melody, harmony, and maybe the obvious example, those classical guitar "intermissions" on The Somberlain album. Another important aspect, without which all aforementioned would not be possible, is Jon's, I dare to say, perfect guitar playing. Jon was just one of those guitarists that would make an impression as if the guitar is part of their body; not to mention his ripping voice that allows all those perfectly put words to be heard accurately, and yet sounded like the Apep tearing the womb of the world. Last, but not the least, was Jon's honesty and fanaticism to his own will which he transfused into his work and that is the most important thing when it comes to Dissection.
Reinkaos is the pure example of Jon's honesty towards his own will and it is an outstanding album
composed and recorded with absolute precision, every note corresponding perfectly with every word making it of no less quality than any other Dissection release! I would say that each Dissection album is a unity in its own and they are all limitless, in a way that you cannot remove anything or add anything to make them any better than they are.
Jake Superchi (UADA): Storm of the Light's Bane and The Somberlain have influenced me greatly over the years. Back in the 90s there was an explosion of Black Metal, especially in the European countries. I was a teenager and getting as many Black Metal records I could at the time. Dissection always stood out and above the rest. They had a way to incorporate brilliant guitar work without over doing it; Just technical, melodic, thrashy and classical enough. It started a movement especially in Sweden. Many bands followed the path but there will always only be one Dissection.
Grinder (FROZEN DAWN): Well, for me, these albums are masterpieces and possibly they are in my top 10 of all time records. The melodies in there, the lyrical themes and the cold sound of the records, I think they are the main features of both records. Also the magic in Jon's voice makes a perfect companion for this music.
And about Reinkaos, although it has a clear change of style compared to the other albums, I like it also a lot. The essence of Dissection is also in it.
Henrik Eriksson (NECROPHOR): Without a doubt the blend of pure power combined with harmonies/melodies and how they managed to bring it all together. I must also say that the soundscape they managed to get on the albums contributes as well – it fits them perfectly –a very delicate balance. Just listen to "Thorns of Crimson Death" and it is a lesson in that you don't always have to go 200+ bpms. Being able to build an atmosphere and getting that across to the listener is often, in my opinion, a lot harder to do.
When it comes to Reinkaos, I still have mixed feelings about it. It was not what I had expected and that is okay, but I do feel that I still do not understand it and that is the reason why I cannot fully embrace it. It seems to me that the balance on the first two albums isn't quite there; more energy/effort seems to have gone into the lyrics/message than making it a combination of getting it across in both music and lyrics. There are, however, some really strong songs, but to me, the atmosphere is not nearly what can be found on the first two albums.
Mathias Westman (THRONE OF HERESY): As I mentioned before; the sound, the riffs, the melodies, the lyrics and the dark atmosphere made the first two albums such iconic albums.
Reinkaos is a very good album, but it doesn't match the previous ones in my honest opinion.
Semjaza (THY DARKENED SHADE): These first two Dissection masterpieces are driven by relentless devotion to the Devil and real fanaticism. Even the deaf can be awakened by such albums. Apart from that, really, who else can compose hymns like (should I just state all the Dissection tracks here from all their albums?) "Black Horizons", "The Somberlain", "Heaven's Damnation", "Mistress of the Bleeding Sorrow" or "Night's Blood", "Where Dead Angels Lie", "Soulreaper", "Unhallowed", etc.? Even the classic guitar interludes and the piano finale of the "Storm of the Light's Bane" are too great and inspirational for me. These albums are classic Black Metal masterpieces.
As for Reinkaos, I know this album by heart as well. Reinkaos became through the years something really important for me and my development as a practitioner of the Black Arts. The fire of the Devil is ever-present and the
hymns that are channeled therein are real rituals of fire for real Luciferians, channeling the holy current and His fire like no other albums in this empty world.
Bob Fitzgerald (NOIRE): Reinkaos was an interesting album. There are very few bands that can go on hiatus and return to sit upon the throne it once did. Dissection's Reinkaos is a good example of not being able to capture the things that made Dissection, well... Dissection. There is an argument to be made that bands do need to evolve and change their sound, but it feels that Jon's last work didn't have the sense of direction or attention to detail that his earlier releases were made of.
Samuel Englund (DEATHBREED): Both The Somberlain and Storm of the Light's Bane were groundbreaking in both sound and songwriting, and gave a new perspective to many on how to write Black and Death Metal.
Reinkaos is an amazing album, production- and legend-wise. The songs are great, the sound is excellent and Jon's suicide gave it another dimension.
Nerthag (NEPHROLITH): Those two albums proved that Black Metal can be melodic but still cold and grim. They both kept the integrity while pushing the boundary. It was perfection and it was intertwined throughout both of them. The atmosphere was serene and very similar in both records, but with Reinkaos it went into a different direction. I think no less of this album, although it is so musically different. I would love another Storm of the Light's Bane, but I would not expect it, and Reinkaos is fine in itself. Some of the atmosphere lingers as they pushed forward towards another genre.
Adam Zaars (TRIBULATION): I think they became those iconic albums because I think there was a lot of emphasis put on the atmosphere and the general feeling instead of trying to fit into a pre-designed mold. It wasn't really Black and it wasn't really Death. They also contain something truly otherworldly, something real, something really sinister, whatever it is! When I first heard the two albums and for quite some time after it I didn't like them because I liked all my extreme metal to be quite savage and non-melodic, so the first album I got into was actually Reinkaos, believe it or not. I think I liked that one because it contains all of the other things I mentioned but I saw it as a Heavy Metal album, and I've always liked my Heavy Metal melodic. After that I really got the first two albums as well, and finally saw them in all their splendour, but I still hold Reinkaos dearest to my heart. It is probably the album that I have listened to the most times out of any album ever; I never get tired of it, not for a second. It has been an inspiration both musically and spiritually since it made me dig a lot deeper into both subjects.
Johan Smith (STORTREGN): Personally, I see Reinkaos as one of the most important and meaningful albums ever released. The testament of a true, sincere and great vision, both artistically and philosophically, even when you do not share the same views. And even after 10 years of intense listening, I still discover new elements in the music. That's the evidence of a great and timeless album. Concerning the previous albums, I think that's a combination of things: the artworks, the production's sound, the time frame (early/mid 90's) in which the albums came out, and of course, the songwriting.
Robin (HELVEGEN): For me they didn't do so much for me in the beginning. I actually thought the albums were just half good. But with some time I got into to them a bit more and nowadays I really like them. Regarding Reinkaos, I've made my statement in the previous question.
Maestus (ABDUNOR): Storms... will always (in our opinion) stand strongest of the three. It's a masterpiece and it should be mandatory for every Metal listener (actually all the people on the fucking planet) to listen to it.
The Somberlain is a cool album, but gotta be honest, it doesn't even come close to Storms... But
it beats a million other albums though.
On Reinkaos, Jon, I guess, wanted to challenge himself a bit more, try to do something a bit out of ordinary, something new. Although his everlasting unique, refined guitar riffing is still solidly "intered" on the album. And again, I'd guess he did it on purpose, to spread his gospel, and to reach and expand the growing Metal masses. An excellent album with more finesse than other so-called "Metal bands" from Sweden.
Norman (SANCTIMONIOUS ORDER): There are many reasons why both releases are such iconic albums.
For me it's the varied songwriting, the perfect mix of heavy and melodious riffs, the variation in rhythm, the poetic lyrics, Jon's voice and the cold reverberant sound. Even the cover artworks are so powerful and fitting. Especially Storm of the Light's Bane is monolithic.
The sound on Reinkaos differs from the previous releases. As I was listening to it for the first time, I remember being kind of disappointed. In my opinion, it missed that rawness and special character of the first Dissection era. It took some time for me to realize the quality of Reinkaos, until it actually turned out to be also one of my favorite albums.
Luxi: Did you ever manage to meet and talk with Jon in person? If not, what would you have liked to tell him if you had met him face to face?
Patrik Karlsson (ANACHRONAEON): No, I never met him, and I never had the opportunity to see them live, except once during their rebirth-period, but I decided not to go then. I guess I would thank him for the music. It really did an impact on me as a teenager, and I am certain it shaped me as a musician in some way. After all, we are the sum of all our experiences.
Gefandi Ör Andlät (DYS INBUNDEN): No, I did not and wish that I did! I would have loved to have sat down with him have a drink and to have picked his brain on the occult and Satanism. It sounds like the gnosis that man obtained
was immense; it would have been great to learn something from him! But we have the lyrics both he and Frater Nemidial wrote for the band, there is plenty to learn from them.
Anders Brorsson (ABLAZE MY SORROW): I met and talked to him a couple of times at shows but I didn't know him personally. I guess he knew how big of an influence he has been on the Swedish and foreign Black/Death Metal scene.
Erik Blackflexer (VORNTH): No unfortunately, no. I believe we would have talked about guitars and Marshall amps or something like that.
Im (KORP): Everyone in the band I think has their stories and so on, and I can only speak of my own meeting with Jon, and that was when they were out touring after he had been released from prison. I think they played at Motala Metal Festival in Sweden. I remember that Lord Belial also played there. What happened, I was standing in the crowd looking at Lord Belial, and Jon was standing next to me. I was perplexed, thinking at that very moment how I should approach this man who had
such an impact on me both musically and spiritually (I was young.... And had no guts, ha ha!), and as I stood contemplating, the moment was gone and there wasn't another opportunity again for meeting him. So now that I am older I really don't give a fuck anymore and don't need to be so "hardcore" and "Black Metal" – and I talk to people no matter what. But this will forever be a thorn in my life experiences for sure!
If there was a shot at it again, then I would say thanks for waking me up, to give me, in some ways at least, the spark to find my own way in life and beyond.
Erik Molnar (HYPERION): Unfortunately, no. I live in Stockholm, the same city where he committed suicide and I suspect that I might even have slept in the same apartment where he shot himself one night...
I began listening to Dissection one year after his suicide and therefore I was unfortunately unaware of his music until after his death. From what I understand, judging by the interviews I've seen with him, he appeared to be a very friendly, outgoing and nice guy, despite his religious beliefs. I just would have liked to shake his hand and thank him for everything, from the bottom of my heart. His music has meant so incredibly much to me, so to have said that to him personally would have been a real honor.
Eric (HOTH): No, I never met him. I suppose if I ever had gotten a chance to meet Jon, I would have to thank him for sharing his gifts with us. Storm of the Light's Bane remains on my favorite albums and is certainly a big influence on me and there a handful of other bands I greatly enjoy who have been influenced by Dissection. Also, I'd probably ask if he wants to get a pint, because I like beer.
Jan Åge (BLOT): As fate would have it, I never got to meet the man himself, but it is said that one should never meet one's (musical) idols so it's nothing I ever think about really. I guess if the chance ever arose to meet him in person, I would shake his hand and say "thanks", simple as that. Total gratification came when I saw them live at Wacken for their reunion show. One of my best concert experiences, to say the least. So I can write that off the old bucket list. Sadly, shortly after he decided to end his life, in the way he saw fit...
Total respect to Jon Nödtveidt and his creation that was the mighty Dissection!!
Vandrer (VINTERBLOT): I did not have a single chance to meet/talk with Jon. If I had ever met him, I would probably have told him how much he has been inspiring to me, but beyond that I guess I would have preferred to "feel" and listen to a great talent like Jon, rather than "talking" with him. I wished I could have learnt something from him, shared some time together with him and just looking at him playing onstage with Dissection.
Branislav (BANE): Unfortunately I never met Jon, but if I ever did get a chance to speak with him... I could only thank him for the endless inspiration he gave me. Rest In Chaos, Jon. HAIL CHAOS!
Mike Sandorf (THE DUSKFALL): We had a nice talk when we played together in Germany and he was a really nice and down to earth guy with a passion that he wore on his sleeve. His death is a great loss for the Metal scene and my heart goes out to his family and friends for their great loss. Thank you.
Tord (EREB ALTOR): I never met Jon. But I have friends who knew him. If I had the opportunity to meet him, I'd probably talk to him just like I do with all the other people I have chats with.
But he was, and still is, in our memories; he's a huge influence, and has been showing many of us the way to write some proper melodic Black Metal.
Magnus Olsfelt (THE CROWN): We did play the same show in Vänersborg in 1994. I was very impressed. But I kept my distance. Once I had dinner with David Vincent of Morbid Angel back in '95 and Jon showed up in the same restaurant to do an interview before Storm of the Light's Bane was released. So I invited him to sit with us, and so I shared a table with two of the most legendary Death Metal frontmen ever at the same time. That was fucking awesome! We both lived in Gothenburg in the mid 90s. Jon always seemed very stern and evil whenever you saw him on the street. I thought he was possessed by black magic... So there were a lot of respect and fear from my side... Not one to talk lightheartedly with. But I did meet and talk to him once. I also bought some of his record collection that he sold. R.I.P. "Find what you love and let it kill you."
Bosse (IN MY EMBRACE): Nope, never. I think though, that a friend of mine has one of Jon's old guitar rigs. When it comes to say something to him, I don't know. I'd perhaps say that I really liked his music and would have wanted him to still be alive to write new albums. Dissection left a great impact on the Metal music world and would have been a great band to follow as a listener for many years to come!
Sridash Aghori (SIDDHI): Yes, I met Jon once back in 1995 at the club Studion in Stockholm, Sweden. Dissection did a gig there after the release of Storm of the Light's Bane.
Tiamat Invictuz (WORMLIGHT): What could you say to an artist that has been a huge inspiration to you since the very beginning? Thank you? Good job? What would I say to a man that has inspired band after band, myself and other artists, to create true music and art. Probably something basic like "it's truly an honor to meet you", probably something along the lines.
Albin Lindvall (FROZEN REALM): Clearly not, since I only started to listen to them at 2010. I was sadly too young for that time.
If I only got one sentence to speak, I would have said, "keep on doing what you are doing." If I had more time to speak to him, I would have asked a lot of different questions, perhaps how it was to be a part of the early underground Metal music scene in Sweden.
Of course, I wouldn't have been able to know that Jon would commit suicide at that time. But if I had, my last sentence would be "please don't commit suicide!" Ha ha!! Regardless of his spiritual opinions - not because I don't respect his religion despite my atheistic views, but solely out of personal reasons. Just once I would have wanted to see Dissection live, and I would have been able to die a happy man.
Hister (FIRSTBORN): Unfortunately I have never met Jon in person and never saw them perform live, so I still hope they will release their last concert in a DVD format or something like that, because I managed to catch a few clips on YouTube from the audience, and it's a fucking ritual!
Praise Jon Nödtveidt! Praise Dissection! Hail Chaos! 218!
Jake Superchi (UADA): I did not have the pleasure of meeting Jon. If I did meet him, I would have said "thank you." and "journey well."
Grinder (FROZEN DAWN): I had no chance to talk to Jon in person but I had the luck to see him performing twice and it was amazing.
If I had had a chance to talk to him, I would have asked him about where he found the inspiration to make such amazing music and how were the songs composed.
Henrik Eriksson (NECROPHOR): I met him around '95 because Dissection played live in Bro where I helped
organize gigs for bands. I remember we talked some, as I did with most of the bands playing there, but cannot recall exactly what it was. I can say for certain that it wasn't any "deep talks" though. If I had the chance again to sit down with him and I would probably want to discuss Reinkaos with him, his thoughts about it and the creative process behind it.
Mathias Westman (THRONE OF HERESY): I've never talked with him, sadly. I saw him from a distance at a venue. I really have no idea what I would tell him more than that I think Dissection's albums are real masterpieces.
Semjaza (THY DARKENED SHADE): I saw Dissection live in London with Watain in 2004, still this is my favorite Black Metal ritual ever. Unfortunately, I never met Jon and the things I would ask him are not to be discussed in public.
Hail the Undead Legion!
Bob Fitzgerald (NOIRE): No, there was never an opportunity to meet him. If I ever did get to talk to him I would have liked to express how much we enjoyed Storm of the Light's Bane, and how much it has shaped me as a musician.
Samuel Englund (DEATHBREED): I never met Jon, I did not. I wouldn't have said just one thing to him, but have engaged in lengthy discussions about music, life and death and our different views on certain things, therefore I won't say just one thing.
Adam Zaars (TRIBULATION): No. I would most likely just say thank you for that never ending storage of inspiration that he left the world, and if the conversation went on I would most likely just talk Heavy Metal and music in general with him!
Johan Smith (STORTREGN): Usually, I don't pay so much attention to this kind of "gossip" stuff. Also, I'm not the kind of person who idolizes someone else, even though it seems that he was a really fine guy and a true person, what is rare nowadays. Moreover, I never felt the necessity to tell anything him anything in particular, mainly because his music speaks for itself, and that's personally sufficient.
Robin (HELVEGEN): No I did not. I don't know.... Like... "Hello! What's up?" ha ha!! I don't know. Nothing special probably.
Nero (ABDUNOR): Abdunor would say: "Thank you for the music, wanna grab a beer?"
Nerthag (NEPHROLITH): Unfortunately, no. I was too young at the time of his death, so there would not have been much of a conversation, but I do not dwell on what could have been. So let us leave it at that.
Norman (SANCTIMONIOUS ORDER): Unfortunately, I never had a chance of meeting him. If I met him now in this world or another, I surely would ask him for his reasons of killing himself. As such a great and gifted musician that he definitely was, it is hard to understand his motives at all.
Rest in Chaos!
The Metal Crypt - Crushing Posers Since 1999
Copyright © 1999-2023, Michel Renaud / The Metal Crypt. All Rights Reserved.