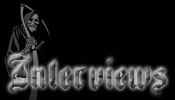 Dio vs Ozzy: Tribute to Black Sabbath
All interviews conducted by Luxi Lahtinen
Date online: March 24, 2017



All interviews conducted by Luxi Lahtinen, with help from Bruce Duff (Knitting Factory Management/Entertainment), Kat Podmolik (Space : Loft : Six) and Jeremy Golden (Heaven and Hell Records)
Black Sabbath are the godfathers of Heavy Metal music... Period.
Opinions surely vary but one thing is certain; every metal dude/dudette has heard Black Sabbath at some point in his/her life and without a band like Black Sabbath, the world of Heavy Metal would not sound the same, that's for damn sure.
Black Sabbath have had quite few vocalists over the years but it was Ozzy Osbourne and Ronnie James Dio that made the band so successful and influential. They are considered the REAL voices behind Black Sabbath (no disrespect to the other singers). 
Since both Ozzy and Ronnie had amazing careers in Black Sabbath we here at The Metal Crypt
thought that it would be a cool idea to ask people which of these two fine gentlemen appealed to them more not only with their voices but their whole characters and how Black Sabbath influences their bands. The results were - to say the least - pretty interesting and even surprising. Read on...
Luxi: Ozzy and Ronnie are considered THE VOICES behind Black Sabbath even though the band has had other singers in the past. Which is your favorite Black Sabbath album and/or song from the Ozzy ere as well as the Dio era and why?
Vincent Wisehoon (POISONED BY LIFE): My favorite Ozzy track has got to be "Hard Road." Not exactly a classic, I know, but the entirety of Never Say Die is terribly underrated and some of Iommi's and Ozzy's melodies in the major key make that song really stand out. Scorn me if you want. My favorite Dio track is "After All (the Dead)", and I'm not backing down from that one, not even an inch. Dude, has anything as slow and crushing ever been released in the history of Doom Metal? SO emotional...
Jeff Black (GATEKEEPER): AWWWRIGHT NAAAA-OOOWW! My favorite album from the Ozzy era is probably Master of Reality, when taken as a whole. This album has a bit of everything that makes the early era of this band so damn cool; Riffs full of foreboding, zonked-out crooning about the evil in man, death, drugs and the devil, space-walking guitar solos and a rhythm section that ties all these strings together in a
blues-tinted knot. I'm pretty sure that just about every song title from this album has been appropriated by other groups in some way and it's for good reason. "Children of the Grave" is my favorite cut and I love the acoustic tracks interspersed throughout the record. These tunes reach way back beyond blues and dig into the trenches of British folk music, which is some of the coolest music of all time I think.
As a single track, I think "Symptom of the Universe" might take it for me. It's so nasty and aggressive. What a riff! What a bridge! What a tempo change! It's got Ozzy's meanest vocal performance ever and the acoustic jam at the end is a lot of fun.
In terms of Dio... There's less material to choose from but each album is glorious. Heaven and Hell is striking and monumental. Mob Rules is full of Rock and Roll vengeance and features some of the best singing ever committed to wax. Dehumanizer might be the heaviest Sabbath album ever with some of the most poignant lyrics for this generation. Don't even get me started on Live Evil. Even The Devil You Know was a solid album.
For nostalgic purposes, I'll go with Heaven and Hell. I won't say it's the 'best' album, but it's the one I heard first and it's the one I'll reach for first when I want to hear Dio Sabbath. Plus, it's got "Die Young" which is my favorite Dio-fronted tune. Fantastic riffs in that one and I love the keyboard segue. Interestingly enough, the session bassist Craig Gruber (RIP) claims to have written much of that song.
George Trevino (LAS CRUCES): My favorite Ozzy era Black Sabbath album - hands down - for me, has got to be; Master of Reality. The reason for this is because this is the album that solidified the Doom Metal sound by introducing us to the down-tuned guitar tone made famous by Toni Iommi. Songs like
"Sweet Leaf", "After Forever", "Lord of This World" and of course "Children of the Grave."
For the Dio era it has to be Mob Rules. The song writing on this album is phenomenal as well as the production, having Martin Birch producing alongside with Sabbath, well that was just magic.
Trevor Church (BEASTMAKER): Sabbath Bloody Sabbath is way up there on best albums ever mainly because of the song "Killing Yourself to Live."  I think most of us can relate to this title. Also, "A National Acrobat" has one of my all-time favorite Iommi riffs... The intro is just heavy and melodic. Overall though I love the way this album plays while on a long drive. Dio era is definitely not my thing.
Petri Hallikainen (PERPETUAL RAGE): My favorite album from Ozzy's era is Master of Reality. It's heavy and although it was released in 1971, it sounds great! My favorite song from Ozzy's era is "Sabbath Bloody Sabbath"; it's a surfy and epic heavy rolling song with Ozzy's nasty voice.
From Dio's era the best album for me is Mob Rules because Ronnie's voice... Everybody knows what his voice is like, right? And the songs are so great from beginning to the end on this album, especially a song called "The Sign of the Southern Cross." It's strong and heavy, and Ronnie's lyrics are just amazing!
Dr. Jon (DR. COLOSSUS): For me Sabbath was always about the songs. I simply felt during the Dio years, whilst his vocals were incredible, the songs were not as strong. Saying that, from the small amount of Sabbath with Dio I bothered with, Heaven and Hell is the only one I ever really listened to alongside the other discography. Ozzy is not necessarily "The Voice of Sabbath" but he was definitely the voice of the era I resonated with most. My favourite album constantly shifts between Masters of Reality and Vol 4. These records are just fantastic collections of great songs. Currently I lean towards Vol 4 simply because it has the highest density of great songs.
Simon Matravers (MATRAVIAN): Ozzy-era album is Sabbath Bloody Sabbath and track is "Killing Yourself to Live" off that album. I've never been a fan of Ozzy's singing style, but he truly shines on this track. Quintessential Ozzy-era Sabbath with simplistic lyrics and structure, and an oddly pleasing up-tempo main riff that maintains an unexpected juxtaposition throughout the piece. Sabbath once again prove that music doesn't have to be intellectual or complex to illicit a strong emotional reaction. Thankfully this track boasts none of the synthesizer novelty overkill that plagues the rest of the album.
Dio-era album is Live Evil and the track "Children of the Sea." Dio's voice once again borders on the supernatural. The energy and magic on this recording is palpable and almost
overwhelming at times. Dio tended to extend himself during live performances, improving and embellishing upon the studio recordings. His performance here borders on perfection, and his rendition of "N.I.B" should be sufficient to convert any Ozzy fan. When he sings "My Name Is Lucifer!" I'm quite prepared to believe it!
Sami Hynninen (SPIRITUS MORTIS): I love all the songs on the first six albums, but the atmosphere on the first album is so special that I choose that, and from there the opening title track. It has it all, and in many ways it was my passage to the world of Black Sabbath. I am not a fan of Dio-era Sabbath, but "Heaven and Hell", "Sign of the Southern Cross" and "Die Young" are not bad songs.
Teemu Maijala (SPIRITUS MORTIS): The best Dio era album for me is Heaven and Hell. It was the first Sabbath album I heard. It's really heavy and melodic and there is a great epic feel to it too.
As for a favourite song, hard to pick one, so I will go with "Heaven and Hell", "Lonely Is the Word", "The Sign of the Southern Cross" and "Falling Off the Edge of the World" are probably my favorites off the Dio-era. But if I really have to pick just one, it's "The Sign of the Southern Cross." It cannot get any more epic and heavy sounding than that.
From the Ozzy era, it would be hard for me to pick just one favourite album because Master of Reality, Vol 4, Sabbath Bloody Sabbath and Sabotage are all equally great, although they all also include some shitty tracks like "Changes", "FX", etc. But if I chose one it would be Vol 4. It's got some really heavy tracks like "Supernaut", "Snowblind" and especially "Under the Sun." Picking up my favourite song from the Ozzy era is kind of easier: "Children of the Grave." It's rather "fast" with some really heavy riffs and great lyrics.
Jussi Maijala (SPIRITUS MORTIS): To me Master of Reality - true doom riffs right there - and Heaven and Hell - great songs with such a great singer. Mixed together, they sound like Spiritus Mortis.
Anders Engberg (SORCERER): My favorite album with Dio is Mob Rules. The song I would say is my favorite from that album is "Falling Off the Edge of the World"; a true epic Metal song with one of the best singers in the genre.
Regarding Ozzy and Black Sabbath, he is not my favorite singer in Black Sabbath. I like his
solo stuff more actually. "War Pigs" is my favorite song by him in the Sabbath archive; a killer song.
Bruce Duff (JESTERS OF DESTINY): Black Sabbath is unusual in that compared to most bands, they have an inordinate number of great albums. The first six with Ozzy and the two studio albums with Dio are all pretty nonstop. For me, Paranoid is my favorite, though any of those first six could be listed for various reasons. With their debut, the Sabs proved their concept was gold (make that platinum), and they cut number two seven months later with more time, money and fire. Every song is an adventure. They always did something soft somewhere on every album, but nothing else they ever did was as otherworldly as "Planet Caravan." The air raid of "War Pigs" and the speed of "Paranoid" are an unbelievable one-two punch of an opening. They also developed the template of constantly evolving riffs during the songs on this one, such as in "Iron Man" and "Fairies Wear Boots," either of which could be considered ground zero for Doom.
I'd give the nod to Heaven and Hell with Dio. It still has Bill Ward, which is essential to the Sab sound as far as I am concerned, and Martin Birch is producing, who's my all-time fave Hard Rock producer, and due to the presence of Birch and Dio, there is some of that Long Live Rock 'n' Roll firepower we heard with Rainbow.
Jörg Uken (STORMWARRIOR): First of all, For me Ozzy is the only Black Sabbath singer ;-) No disrespect to Dio and all the others but the madness, the uniqueness, the craziness and whatsoever is embodied most perfectly by the man himself - Ozzy. All the others are technically better singers, but that's not what Rock 'n' Roll is all about. I also tend to stick to the original singer in every band, except Maiden (where I like both, Di'Anno and Dickinson). Van Halen - David Lee Roth, Accept - Udo, etc. Sabbath with Dio is a totally different band for me. Still awesome, but not as dark and crazy. From all I heard, Dio was a pretty kind and normal guy, which is a cool thing, but Ozzy is the real madman :-) Just listen to the song "Black Sabbath" it says it all! The blueprint of a whole genre. I like the Dio albums, too, especially the Live Evil album ! I must say I'm a bit too young (born 1970) to have witnessed the direct impact on the scene. I think I heard Sabbath first in the early 80s. And totally understood them a lot later... ;-)
Mitchell Allred (DOGBANE): It would be impossible to narrow down any individual track because I'm in love with so many, but in terms of the albums that's more manageable. Before picking my Ozzy era favorite, I would like to say their self-titled debut is the most important of the Sabbath catalog. Some may argue the first Heavy Metal album came from Blue Cheer or Steppenwolf, (certainly the term Heavy Metal came from Steppenwolf) but it's a fact that Sabbath's first album solidified Heavy Metal as a genre and introduced it to the entire world. With that being said my favorite Ozzy era album is Vol 4. Honestly you can't go wrong with any of the first six albums, but I choose Vol 4 because, in my opinion, you see this line-up at their most focused and creative. Additionally, from the perspective of a guitar player that's the kind of guitar tone you chase your entire life. It's the heaviest thing in the world. When it comes to my favorite album with Ronnie I must go with Heaven and Hell. This album is perfect in every sense of the word. State of the art songwriting combined with the flawless production of Martin Birch, not to mention the iconic cover art. Heaven and Hell is the complete package not only is it Black Sabbath's finest album it may be Heavy Metal's finest album.
Jeff Neal (DOGBANE): From the Ozzy era, my favorite album is probably the least favorite amongst Sabbath fans; Technical Ecstasy.  I don't know what it was about that album but I loved it. To me the songs were just great and I liked Ozzy's vocals on it. Was it their heaviest? No. But, I could just listen to that album over and over.
As far as the Dio era, no mystery there Heaven and Hell by far is my favorite. It was
heavy and melodic and took Sabbath to a whole new level. Dio's voice and melody along with those heavy riffs were unmatched and that is why to me the Dio era will always be my favorite.
Erika Wallberg (VOID MOON): I think I'm a bit odd here but my favourite Black Sabbath album is Technical Ecstasy. Sometimes you don't know why you get stuck on an album; it's just appealing. It bloomed rather late for me, one of the last ones to settle. But looking at the songs on it, I think it's fantastic straight through, "Backstreet Kids", "Rock 'n' Roll Doctor" "All Moving Parts Stand Still" "Gypsy", "You Won't Change Me" and so on, all are absolutely incredible. And it also contains my all time favourite Black Sabbath song, "Dirty Women". Why that one? I love the desperation and expression in the riffs and vocals in the first part and then, after a bit of a flip-out, it's a fun Rock song. And I think that goes for the whole album.
I basically love everything Black Sabbath have done, so the Dio-era(s) have meant a lot too. I hate that I never got to see that line-up live. It's a very hard choice between the albums. Mob Rules holds two amazing epics in "Sign of the Southern Cross" and "Falling Off the Edge of the World." Heaven and Hell has "Children of the Sea" and the title track. This is a tough one but I do think Heaven and Hell has stronger songs all over, "Die Young" being another absolute favourite.
Baphomet (MAGISTER TEMPLI): From the Ozzy era I think it has to be Sabbath Bloody Sabbath because of the perfect riffing and vocal melodies, even though the most important song for me when I was growing up was "Electric Funeral" from Paranoid. I got a wah-wah pedal, just so I could play the "Electric Funeral" riff over and over again. From the Dio era it's Mob Rules. I just can't single out one song.
Abraxas D'Ruckus (MAGISTER TEMPLI): I guess I'm doing the Dio era then. I think Heaven and Hell is a perfect album. And thinking about it, it's probably the Black Sabbath album I've listened more to than any of the others. I like how the whole band changes to accommodate Dio's voice, that has in its own turn become sort of the symbol of Heavy Metal. This is the album that makes Black Sabbath a Heavy Metal band, and it does it without losing even a pinch of Geezery!
Jamie Elton (AMULET UK): Dio - Heaven and Hell (song and album). Dio had an ability to turn any band he was singing with into an extension of his own sound, a gift which lead to some of the finest Heavy Metal ever created. It is therefore even more impressive that Iommi and co. managed to tame the beast of Dio with Heaven and Hell, not only getting a killer performance from the man but managing to retain their own sound very definitely. Still the dread and the doom-laden atmosphere of all the most classic Sabbath that had done before, but with a new edge that was good enough to divide opinion!
From Ozzy; "Solitude" (from the Master of Reality album). The Master of Reality album is a shining masterpiece for me, it is almost the perfect record in every way. The range of Ozzy's vocals over the album is nothing short of breathtaking, none more so than on the standout track "Solitude." It is a side to Ozzy's voice that was rarely heard through Sabbath's career but shows another side to his genius and, as with Sabbath, is such a unique feel when compared to most things in the Heavy Metal spectrum. It clings in your soul with claws and emotes something completely unusual but totally Black Sabbath.
Jason Muxlow (WITCHCRYER): My favorite Sabbath album with any singer is easily Sabotage. There's some transcendent, euphoric stuff on that album and Ozzy never sounded better, period.
Favorite Dio-era album is probably Dehumanizer, but only because it was the first one I got and really dug into. Obviously, Heaven and Hell is the best and most important work that lineup did, but I still play Dehumanizer a lot. "I! I! I!"
As for favorite songs, that's tough. For Ozzy, "Thrill of It All" comes to mind immediately, but so does "The Writ", "Spiral Architect", "Supernaut", "Lord of This World", "The Wizard," "Never Say Die", etc. - it just goes on and on. It's ridiculous how many great – not good, great – songs they have.
For Dio, you just can't beat "I", from Dehumanizer. But then there's
"After All (the Dead)", "Over and Over", "Children of the Sea", "Heaven and Hell", "Bible Black" and so on... Can't choose, won't choose!
Martin Meyer Sparvath (ALTAR OF OBLIVION): This is truly a hard question but I guess my favorite Black Sabbath song featuring Ozzy must be "Snowblind." With its simple dragging main riff, Ozzy's spot-on and catchy vocals, well-crafted tempo changes and sublime soloing, this holds the very essence of versatile, in-your-face, well written and superbly arranged proto-Metal/Doom Metal. The "My eyes are blind but I can see" section followed by the melodic, simple and magisterial solo gets me every time.
I was 14, when I purchased Vol 4, and I was convinced "Snowblind" was about Ozzy wandering around and getting lost in an icy and snow-filled landscape, in which the snow reflected the UV-light causing Ozzy to be temporarily blind, haha! That said, I can with ease mention countless other favorite songs from their first seven albums.
My fave album of the Ozzy -era must be Sabbath Bloody Sabbath. Apart from being Sabbath's proudest moment, I also regard this album one of the best albums ever released, if not the best. Sabbath were way ahead of their time, and what these great Englishmen achieved on this album was pure magic, leaving me with goosebumps every time I listen to it. Sabbath seemed to perfect their own style and recipe on Sabbath Bloody Sabbath with everything glowing from start to finish; huge production, crushing guitar riffs, catchy bass lines and all-around drumming. Ozzy's recognizable wailing siren of doom and despair is spot on, and the vocal lines found on this album are simply unforgettable and unmatched. On this album, Sabbath also began integrating real choruses into their songs which really apply the finishing touch making these tracks shine even more. Released in 1973, this piece of music still sounds fresher than ever - and to me, this album just strikes a very huge-sounding power chord compared to other Sabbath classics.
I have never been that fond of Dio era Black Sabbath despite the fact, I must admit they have crafted some good albums, which in my eyes mostly left a lot to be desired. Every time I listen to Sabbath
featuring Dio, I am always waiting for these magical moments and orgasmic sonic heights which were hugely present on their 70s albums, yet generally and typically missing from the Dio era.
"Die Young", however, is a track that proves me wrong and is an "exception to the rule"; a nice up-tempo track with an impressive 'larger-than-life' breakdown halfway into the song. This fine passage also contains some atmospheric keys by late Geoff Nichols. I have always been of the opinion that Dio's voice generally works better on up-tempo passages, and on this track, Dio and the rest of the Sabbath team seem on fire and unstoppable.
I guess Heaven and Hell must be my favorite Dio era album, primarily due to aforementioned standout track, which raises the bar a great deal. The other tracks off the album don't even come close to "Die Young", even though I still enjoy the title track, which comes in second. Apart from that, the album mainly contains some "run-of-the-mill", "cookie-cutter" tracks with no energetic spirit and driving force (or fillers, if you will.
Pim Blankenstein (OFFICIUM TRISTE): Well, let's start with the Dio era. I think I can easily say that to me Mob Rules is the best album. Actually, it's not that easy at all as Heaven and Hell and Dehumanizer are great albums too. But Mob Rules simply rules from start to finish. Stand-out track from that album for me is "The Sign of the Southern Cross"; total brilliance. But I also think "Over and Over" is totally great. The recent cover of that song by Pallbearer is great too.
When it comes to the Ozzy era I think it is much harder to pick an album. I think I have to say that I truly enjoy the first 6 albums equally and I even like Technical Ecstasy and Never Say Die! too. Hell, Black Sabbath is the root of all Heavy Metal, so what's not to like. When it comes to certain tracks that stand out I feel it is hard to pick one. There are so many cool songs that Sabbath have written. But I want to mention "Symptom of the Universe" from the Sabotage album as that is a song that never bores me. The drive in that track is just immense!
Jeremy Golden (HEAVEN AND HELL RECORDS): It is difficult to compare both eras of the band; it is like two different bands, like comparing apples and oranges.
My favourite Black Sabbath album with Ozzy would probably be the first album. We all owe so
much to that album. The heaviness, the darkness, and the total essence of it all remains overwhelming. It is the total antithesis of all of the popular music of the time, the dark side of the hippie era.
My favourite Sabbath with Dio would be Heaven and Hell as if you could not guess. (*Laughs*)
The Dio era brought in a more fantastic storyteller type vibe that only Dio could create. And the playing changed to fit more with the lyrical styling's, almost similar to what Dio was doing previously with Rainbow.
Bruce Franklin (TROUBLE): The first Black Sabbath album changed my life, but my favorite is Master of Reality. Probably their all around heaviest album with classics like,"Into the Void","Children of the Grave" and "After Forever." I have many favorite songs from the 70's Ozzy era."Behind the Wall of Sleep","War Pigs","Killing Yourself to Live","Megalomania","Dirty Women" and "Junior's Eyes" as good examples. Favorite Dio era album is Heaven and Hell.
Kyle Thomas (TROUBLE): Wow, that's going to be tough to narrow down to one song, one album. For Ozzy, I have a deep devotion to the first album, but I really think he did his best singing on Sabotage. Sure, I've heard that the tapes were slowed down a little to "help" him reach certain notes, but what he did pound for pound on that album is off the charts for him. I'd have to say if I had to pick a song vocally, "The Writ" makes my skin crawl. That's when I know it's great!
For Dio, what can I say? The man's voice was nearly perfect. I really love the production on Mob Rules, and "Sign of the Southern Cross" has every quality about his voice that I love. I always said that Dio could go from
angel to demon in 0.3 seconds. Listen to that song and you'll see what I mean.
Luxi: What was the best Ozzy/Dio concert you managed to witness from Back Sabbath and where and when did those concerts take place?
Jeff Black (GATEKEEPER): I'm a bad fan. I only ever saw Black Sabbath when they were called Heaven & Hell and touring with Dio. It was at the Rexall Coliseum in Edmonton, Canada in 2007 and I had just turned 17. Myself and three of my band mates from my first band in high school piled into my dad's car and drove two hours to see the gig. Down and Megadeth were the support bands but Phil Anselmo was sick and Down didn't play, thank the gods. Megadeth were great, they played all the hits and Glen Drover was very good on the leads. It was my first time being on the floor for a big stadium gig and it was my first proper metal concert. Megadeth had a great stage with a catwalk where Shawn's drums sat and Dave ran around, snarling at the audience. 
I remember how shocked and awed I was when the Megadeth banner lifted after the set to reveal more stage space in the back, with these massive projector screens and this Olde English graveyard scenery. Their stage had so much depth and the beefed-up lights made it look like you were looking into another dimension. Heaven & Hell kicked off with "After All (the Dead)" and then blasted into "The Mob Rules" and from there it was nothing but arcane rock insanity. Dio had such a presence onstage, despite his obvious age and diminutive stature. He had nothing but confidence and elegance in his movements. His voice was obviously aged and prevented him from singing with the 80's bark on songs like "Die Young" and "Neon Knights" but his pitch was perfect and his control of the songs was immaculate. Very cool. Great set list. One of the best concert experiences ever.
George Trevino (LAS CRUCES): I have seen both pre-breakup Sabbath and reunited Sabbath with Ozzy and I have to confess I prefer the reunited version. Iommi is more on par on the guitar now than back then. I much more enjoyed seeing Sabbath live with Dio, more energy I thought and musicality live with Dio was incomparable.
Trevor Church (BEASTMAKER): I live in Fresno, CA., and unfortunately this really caused me to miss a lot of shows. I've only seen Ozzy once, and it was with Zakk Wylde and Joey Castillo in the band. Expensive concert tickets and 7-8 hour drives to see a show is a deterrent. I had the current Black Sabbath "The End" tour come to Fresno; I would've loved to have gone.
Petri Hallikainen (PERPETUAL RAGE): I have never seen Ozzy/Dio era concert as live. What a pity...! But, of course, I have a lot of live stuff on DVD both from Ozzy and Dio, but it ain't the same thing though I understand.
Dr.Jon (DR. COLOSSUS): I only caught Sabbath twice. The last two times they came to Melbourne. The second last time for me was truly memorable, I think it was solely for the fact that I got to hear Iommi's guitar tone for the first time ever live. It is the most all-encompassing, full sound... Yet still leaves so much room for the bass and drums to sing. I had goosebumps.
Simon Matravers (MATRAVIAN): I've never been fortunate enough to see either perform with Black Sabbath,
although I have seen them many times with other bands and/or their own acts.
Teemu Maijala (SPIRITUS MORTIS): Really easy pick because the only time I saw Sabbath with Ozzy, happened at Provinssirock festival in Finland in 1998. Other two times when I saw Sabbath, were with vocalist Tony Martin.
Jussi Maijala (SPIRITUS MORTIS): Not so surprisingly, but Sabbath with Ozzy at Provinssirock festival here in Finland in 1998 was the best one I have experienced from them.  
Sami Hynninen (SPIRITUS MORTIS): I have only seen Black Sabbath twice. On the 14th of June 1998, at Provinssirock outdoor festival in Seinäjoki, Finland. Unfortunately Bill Ward was replaced by Vinny Appice, but overall said all that magic and feeling were better than on the 12th of December 1999 on the indoor gig in Helsinki, where they played with the original line up.
On that first reunion gig, when the intro started, I just could not believe that I was going to see Black Sabbath. I think I actually had tears in my eyes. I was there with Juippi, the drummer of my band back then, Reverend Bizarre. I still remember how and when I heard the news about Sabbath coming to Finland. I rang Juippi immediately!
In 1999 the Helsinki Icehall was half-empty. It was emotionally a bit cold, but, of course, seeing and hearing the full original line up was an amazing experience. I just wish it could have been there at Provinssirock a year earlier when they played there.
I think the only time I have ever seen Ronnie James Dio was on November 27th of 1999 at Elysée Arena, in Turku, Finland. I went there to see Motörhead and Manowar, but Dio was pretty ok too.
Anders Engberg (SORCERER): I never, sadly, saw the Dio era live. I've seen Black Sabbath with Ozzy several times, don't know the exact dates, and been disappointed each time of the poor performance from Ozzy, maybe I caught him on a bad day... I've seen him on solo tours live and for me he suits that package more.
Bruce Duff (JESTERS OF DESTINY): March 17, 1972 at the Swing Auditorium in San Bernardino, Cali. Master of Reality tour with Yes (Fragile just out in the US) and Wild Turkey (Glenn Cornick's UNDER-rated band of the time) supporting. Sabbath was the loudest thing I'd ever heard and they held that position in my life until Motörhead at the Santa Monica Civic a decade later. But in '72, volume at that level wasn't quite dialed in yet. Any pause in a riff elicited a shriek of hi-frequency feedback (not the good kind) from Iommi's SG. Ozzy was a maniac on stage. I was out of my mind as well.
Jörg Uken (STORMWARRIOR): I have to admit, I never attended a BS show. I saw both singers plenty of times, solo. Always great shows!! For example Ozzy in Dortmund in 1989 with a really young Zakk Wylde, Dio opening for Metallica in 1992 and so on... Lately I didn't feel like spending a fortune to see some old millionaires on stage. I prefer underground concerts up to 1000 people.
Mitchell Allred (DOGBANE): I was born in 1970 the year Sabbath's self-titled album came out, by the time I was old enough to attend concerts the classic line-up had run its course. So pretty much anything I saw in my younger days came from bootleg VHS copies. If my memory serves correct one video in particular was a concert filmed in London during the "Never Say Die" tour. I did have tickets at one point to see them during the "Headless Cross" tour with Tony Martin in Huntsville, Alabama but the show was cancelled due to poor ticket sales. I went on to attend some of the early Ozzfest tours that touted a Black Sabbath reunion but Bill Ward was absent. I chose to go at the time because I assumed that was as close as I would ever get to see the original line-up. My prayers were answered in 2004 when Bill Ward rejoined the band. Obviously the tour stop in Raleigh, N.C. is very special and it was only compounded by the fact they sounded fantastic. So that show in particular is everything to me as I never saw Ronnie with the band... Although I have just as fond memories seeing Dio with the Scorpions and Deep Purple in 2003.
Jeff Neal (DOGBANE): I saw both bands in the later years with Ozzy and Dio. Both shows were amazing. Black Sabbath with Ozzy sounded great it was on an Ozzfest tour in North Carolina, it was a magical moment but by far, seeing Dio with Sabbath was the icing on the cake, even though they were calling it Heaven and Hell, me and the rest of the Baltimore crowd were chanting "Sabbath." You can change the name but any way you slice it, it was Black Sabbath with Dio.
Erika Wallberg (VOID MOON): I've never seen Dio with Sabbath, so I can only comment on the Ozzy stuff. And
definitely, the first time I saw them, in 1997 at the NEC arena in Birmingham. The excitement knew no limits and I got to hear some songs I never thought I'd get to hear live, "Dirty Women" being one of them.
I've seen Dio solo and frankly, those shows beat the Sabbath experience anyway. Ronnie James Dio always delivered and always sounded fantastic and I still hold the Magica show in Colonge in 2000 as one of the best shows I've ever seen. But there's no denying it has been very cool to see Black Sabbath with Ozzy. I think it have been at least 5-6-7 times over the years, always good and always fun that too but no one delivers as Dio did.
Also the Heaven and Hell shows were absolutely fantastic and that almost has to count as Black Sabbath Dio-era, right? If so, the show at Sweden Rock Festival in 2007 is top of the list.
Baphomet (MAGISTER TEMPLI): It might sound crazy, but I've never seen Ozzy live! I've seen Dio a lot of times with his own band, but only once with Iommi when Heaven and Hell played live at Sweden Rock. Just a short time after that Ronnie sadly passed away (R.I.P.).
Abraxas D'Ruckus (MAGISTER TEMPLI): I would say the same concert. Summer 2009, we had just sort of gotten Magister off the ground and were both super hyped about "Bible Black" from the recently released The Devil You Know album, proving once again who were the grandfathers of Metal.
Jamie Elton (AMULET UK): I saw Dio with Heaven & Hell playing Wembley Arena during the reunion shows period. I must say it was really one of the greatest gigs I have been to, and Dio gave his classic type of performance making you feel like he was singing directly to you even though there was 20000 other people around all feeling exactly the same.
Jason Muxlow (WITCHCRYER): Never saw Sabbath with Ozzy, but I saw them twice with Dio. First was on the Dehumanizer tour at Pine Knob in Michigan. Loudest anything I've ever experienced. Didn't hear straight for 3 days. Not sure that's a good thing.
Second time was Heaven & Hell's tour for The Devil You Know. They played Chicago and I went with Ron Holzner (The Skull, ex-Trouble, we were in Earthen Grave at the time). Technically we had seats, but there was a lot of standing room. I don't remember how it came about, but Ron pushed me up against the barricade and told me to stay there. He disappeared and when the band came out, I was about 15' from Iommi's spot on stage. I could see his fake freaking fingertips. He was impeccable and awe-inspiring. Dio was incredible, too. Amazing experience. A couple years later, Dio was gone and Iommi had lymphoma.
Now I live in Austin, TX and when the reunion tour came through San Antonio a few months ago, I really struggled with whether to go or not. On the one hand, it was the last shot. On the other, I'd seen Heaven & Hell at the top of their game and didn't want to remember Iommi ill. Plus the whole Bill Ward situation, and the idea of putting money in Sharon's pockets was more than a little off-putting. So I ended up not going. Watched video of the last show the other night and slightly regretted it (Iommi was destroying it), but not much.
Martin Meyer Sparvath (ALTAR OF OBLIVION): The best Sabbath show, I ever attended, was without a doubt the
exceptional performance at the Roskilde festival (Denmark) back in 1998 right after their reunion. Unfortunately, Bill Ward had to cancel, but was (to my recollection) replaced by Faith No More drummer Mike Bordin, which by no means robbed the show of any magic. I witnessed the powerful show with a good friend, and despite the blurry fact, that we were both drunk and stoned, we remember every little detail of the Sabbath gig that night in June.
I never managed catch Black Sabbath featuring Dio, but I have watched Dio solo, Ozzy solo and other Black Sabbath shows with Ozzy, but nothing beats the 1998 performance, which still holds great and dear memories to me.
Pim Blankenstein (OFFICIUM TRISTE): I never saw Sabbath live in the 70s with Ozzy or the early 80s with Dio. I simply was too young then. Later on I did manage to see them though on some festivals. Right now I recall seeing Black Sabbath at Fields of Rock here in The Netherlands in 2005. In 2007 I saw Heaven & Hell on that same festival. That same year I saw Heaven & Hell at Graspop in Belgium too. I also saw Heaven & Hell at Waldrock in 2009. All in all I have seen them a couple of times. I can't remember which show I liked best. Probably all of them.
Jeremy Golden (HEAVEN AND HELL RECORDS): I never saw Dio with Sabbath sadly. I did, however, see Black Sabbath with all four original members when they did the first reunion tour on Ozzfest back in the 90s.
I will never forget it. I went with my girlfriend at the time and we showed up right as Pantera were getting off stage. Ozzy was the next set and then it was time.
I remember it was really cloudy and looked like the sky was going to open at any moment and start pouring rain. Then out of nowhere, you heard that first crack of thunder from the opening of "Black Sabbath." Everyone in the seats turned back to look at the people in the field to see if it was raining, the seats were under a canopy.
Most everyone looked back; as if they did not recognize the intro as if they thought it was about to rain as if it was real thunder. I knew what it was a just gripped my girl tightly, I knew what was about to happen. Then you heard it, that first chord ring out and it was so goddamn heavy.
It was certainly one for the books.
Bruce Franklin (TROUBLE): The only time I saw Sabbath with Ozzy,was 1978 at the International Amphitheater in Chicago. It is one of my favorite concerts and I actually have a bootleg recording of it. Ozzy was a really cool front man before he got involved with Sharon Arden who changed him a lot. I saw Sabbath with Dio 3 times and the best was 1980 Heaven and Hell tour at the International Amphitheater in Chicago.
Kyle Thomas (TROUBLE): Sadly, I never saw Ronnie perform... EVER!!! I feel like I really screwed up there. I saw Ozzy with Sabbath a couple of times in 1999, once in Atlanta, and once in Biloxi. Unfortunately, he was always the weak link in the performance. I'm sure that seeing him with them in the 70s would have been way better.
Luxi: Did you ever meet either Dio or Ozzy personally or do you have some cool story to share about one (or both) of these two fine gentlemen when they sang in Black Sabbath?
Vincent Wisehoon (POISONED BY LIFE): My dad knew a guy, who knew a guy, who worked a stage for Sabbath once. Someone in the band gave him a Tony Iommi pick and I ended up with that pick. I think that's the closest I will ever get to anyone remotely related to Black Sabbath. Sorry, no great stories.
Jeff Black (GATEKEEPER): Unfortunately I never met either of them in person but during the Heaven & Hell concert some drunk moron tossed a shoe onstage and Dio threw it backstage and told the guy to "shove the other one up his ass." Someone brought a massive hand-painted Dio-flag onstage which he signed right then and there in front of everybody. So there's that, haha!
George Trevino (LAS CRUCES): I have only met Dio in California in 1996 at a Music Business convention. He was promoting his upcoming album Angry Machines. He was such a cool dude. I really miss him.
Trevor Church (BEASTMAKER): Never met either of them but the first time I heard Black Sabbath I really tried to mimic what Ozzy was doing. It's very possible Black Sabbath was my introduction to singing. I have a strong connection to
those moments. I used to drive around and just practice singing to Ozzy. Dio had this lyric that has always intrigued me: "Ride the tiger, you can see his stripes but you know he's clean."  Always wondered what that meant.
Petri Hallikainen (PERPETUAL RAGE): Unfortunately I have never met any of those two legends...
Dr. Jon (DR. COLOSSUS): Never met either gent. I honestly find it astounding that Ozzy is still alive.
Simon Matravers (MATRAVIAN): I met Dio very briefly after a show in Exeter, UK during October 2005. He stayed for over an hour after the show talking with fans, signing autographs, etc. I didn't have the balls to mention that I was a musician! He was courteous and humorous throughout, drink in hand, complaining about English fast food and praising English beer.
Teemu Maijala (SPIRITUS MORTIS): Not personally. All the cool stories can already be found on the Internet though...
Sami Hynninen (SPIRITUS MORTIS): Closest I have got to Ozzy is that Amorphis, whose vocalist lives across the street, played as a support for Sabbath on the last date in Finland last summer, ha hah! But they did not even meet the Sabbath guys!
Anders Engberg (SORCERER): I played with a Metal act called Lion's Share in the 90s. We went on tour with Manowar, Motörhead and Dio. I came to know some of the guys during this tour which was nice. I remember when I asked RJD how he kept his voice in shape, he answered; "Well, before I go on stage I'll have a Kilkenny and a smoke then I'm good to go." This was pretty funny to me.
Bruce Duff (JESTERS OF DESTINY): During my days at Rip magazine I interviewed Ozzy, it was for a piece about the Sabbath tribute Nativity in Black. It was only a phoner, but my favorite part was a detour our conversation took into discussing tinnitus, which I had developed pretty badly, and Ozzy said he had it so bad he was on a medication for it, which I'd never heard of. He obligingly went to the medicine cabinet and told me what it was called. He said without the meds it sounded like a jet was landing next to his head 24 hours a day.
In the mid-'80s, I worked at a publicity firm where my biggest client was Yngwie, who's band Rising Force got direct support for Dio; I believe it was for "The Last in Line" tour. I was backstage after the show, both bands were in a big greeting room. Dio walks up and introduces himself and shares a joint with me, totally cool. So we start chatting and after some banal back and forth he takes a toke and asks, somewhat seriously (as if he really wanted to know what I thought), "So, what did you think of the show?" This was the tour with a castle with a drawbridge, a fire-spitting dragon, the works. I told him it was the best show I'd seen since Alice Cooper's "Billion Dollar Babies" tour, which in my estimation was saying a helluva lot. He takes another big drag, ponders my response, then looks me dead in the eye and says, "I see. It was the best show you've... SEEN!" - which, of course, was to imply I hadn't much to say about the music. I just laughed and corrected him. What a guy! Funny and a true gentleman.
Jörg Uken (STORMWARRIOR): I wish I had but: No. :-(  I have quite a few friends who met Dio and they all say the same: he was super down to earth, kind, talking to 
everybody, even buying them drinks, etc. To meet Ozzy would be kinda difficult I guess. ;-)
Mitchell Allred (DOGBANE): Unfortunately I've never had the honor of meeting either of them. However I'm fully indebted to them both for their influence on myself as a musician... That and providing me with an ongoing soundtrack I'll enjoy until the day I die.
Jeff Neal (DOGBANE): Back in the 80s, I saw Dio's solo tour and after the show I was hanging by the buses with all the other freezing fans. I met the band members Vinnie Appice and Jimmy Bain. I turned around and who do I see directing the
road crew making sure his stuff was being loaded, none other than Ronnie James Dio, I spotted him and he made eye contact with me, pointed at me and gave me the horns, just me. Sometimes you don't have to say a word to have a special moment.
Erika Wallberg (VOID MOON): No, I never had the chance to meet them. I would probably have passed out from being starstruck if I've gotten the opportunity. I attended a press conference at Sweden Rock when Heaven and Hell played. When I got there the tent was packed already and I did something I normally never do, squeezed through the crowd and sat down, on the ground in front of everyone on the benches. A few more followed me and we got some sour comments. It was worth it though since I ended up 2 meters from the table. Dio was very charming and funny answering questions and even joking about himself being short. The others looked so and so amused.
Baphomet (MAGISTER TEMPLI): I've just been front row on Dio gigs, but never met him personally. He always seemed like a really great guy. I saw him angry once, though, when some douche in the audience threw a glass of water at him, soaking his strange glittery outfit. Dio pointed at the guy and said to the audience "either you kick his ass, or I'll jump down and do it." Unfortunately I didn't get to see the outcome in the cheering crowd.
Abraxas D'Ruckus (MAGISTER TEMPLI): Uhm... Nope.
Jamie Elton (AMULET UK): My uncle is a lawyer and in the 80's he spent a small amount of time working in the music business (a golden time to be doing that though). I won't go into too many details but one afternoon he was called to a
hotel in town to meet up with Ozzy to discuss the ins and outs of an upcoming court case (possible it was against Iommi?!). When he arrived he was met by Sharon who took him upstairs to meet the man himself. They went into the plush penthouse suite to find Ozzy passed out on the sofa. All attempts to wake him were impossible and eventually they had to have the meeting without him. After a few hours, they were finished and my uncle packed his briefcase and was about to leave upon which Ozzy suddenly stirred from his slumber and points at my uncle saying, "who the fuck are you man?". My uncle, a mild-mannered man, made his goodbyes and scurried off in good humour.  It's always been a classic family story and I've heard it told on a few occasions, but I think it's a great insight to the truly unique personality of Ozzy Osbourne. He's no joke, and there will never be another one like him!
Jason Muxlow (WITCHCRYER): Nope, but I've heard a couple good Dio stories from folks who did and he was, by all accounts, a lovely person.
Martin Meyer Sparvath (ALTAR OF OBLIVION): In April of 1971, my father, who was 21 at the time, attended a Sabbath show in a rather small town called Holstebro in the western part of Denmark. He told me, he and some friends arrived early and went into a bar near the venue to pass the time. Suddenly, the four Birmingham guys enter and sit down at a table next to them. Left starstruck, my dad plus friends just sat there, sipping their beers, not knowing what to make of the situation. My
father told me, that Ozzy wore sunglasses inside the bar, which he found rather awkward, haha!! To this day, it irritates him that the ticket to this gig somehow vanished, as he is a "careful" collector with different kinds of "annual collection folders" dating back to the 1960s. Maybe and hopefully, it will turn up someday.
Pim Blankenstein (OFFICIUM TRISTE): Nope, never met them. Actually I don't care about meeting artists that much. I wouldn't know what to talk about and just telling them I like their music seems superfluous. I did see Dio backstage at Waldrock in 2005 when he played there with his own band, but because of the reasons just told I didn't get to talk to him.
Jeremy Golden (HEAVEN AND HELL RECORDS): I have never met Ozzy. I have however met Dio on a couple of occasions, although it was not when he was in Black Sabbath. He was a really nice man and the first time I met him was a surreal experience, to say the least.
Bruce Franklin (TROUBLE): I have never met Ozzy personally, but I was friends with Mike Bordin (Faith No More) when he was drumming for Ozzy's solo band. Mike was a big Trouble fan and he told me that he played Trouble's fourth (self-titled) album for Ozzy. When Ozzy heard the chorus of the first song he said,"sounds like bloody "Hole in the Sky!"
As for Dio, Trouble toured as support act for Dio's 1990 UK Lock Up the Wolves tour. He was a true gentleman in every way to us.
Kyle Thomas (TROUBLE): No, I never did get to meet them. I've heard some really cool Ronnie stories about what great love he had for his fans and how well he treated them. Kirk Windstein told me a couple of good ones from when Down toured with Heaven and Hell. He was a guy that liked to joke around some, from what I've heard. The best Ozzy stories I know from friends are usually just him getting ripped up wasted with other band dudes.
Luxi: Last question (I'm sorry and know it's very unfair but still); Which of these two legendary vocalists have you found more appealing and closer to your musical tastes and can you explain why? 
Vincent Wisehoon (POISONED BY LIFE): Dio is a big favorite in upstate New York, because his family was from
here. I will have to concur, because his singing was of course technical, but really brought Sabbath into a new mold. Anyone who thinks he can't hack it as a Doom Metal musician seriously needs to sit down and listen to Dehumanizer and, of course, The Devil You Know.
Jeff Black (GATEKEEPER): Ronnie James Dio, without question. His onstage poise and virtuoso abilities really vibe with me. Ozzy is great and fun and hugely important but his style doesn't exactly influence me too much and I was never much into drug culture so that aspect of him never meant much to me. Dio has this massive arcane atmosphere, a voice of steel, tempered in the flames of rock and roll. I also have much respect for Dio because he wrote his own songs, lyrics and had a take-no-prisoners approach to his music and running his band. Dio's body of work is probably one of my favourites in all artistic creation.
George Trevino (LAS CRUCES): That is a tough question as musically they are like night and day. I love Ozzy's style of mixing religion with the occult and also singing about realities such as drug addiction, war, poverty but Dio is just more charismatic and appealing and approachable as a person. Black Sabbath would not be who they are if either one of them were not in the band. I owe a lot for having had both of them and the band as part of my musical upbringing. Hail to Sabbath!
Trevor Church (BEASTMAKER): Really it's all about the vibe. I'm more into the slower, heavier Sabbath.
Dio-era just never gave me the same feel. It's incredibly easy to say that over all I like the tone of Ozzy's voice a lot more. Dio has more range I guess and is a great singer,  but again the vibe in his Sabbath years are not what peaks my interest.
Petri Hallikainen (PERPETUAL RAGE): It's Dio for me! His amazing voice is THE THING! The way he used it, the way he wrote the lyrics... Although I never met him personally, I guess he was such a charismatic guy. Long live Dio!
Dr. Jon (DR. COLOSSUS): I personally prefer Ozzy's voice and phrasing in Sabbath. He has a real feminine quality. At times, an androgynous quality which I think makes Sabbath more eerie, less "Metal" and "manly". His voice can take on a robotic sound... A ghostly sound... Yet always sounds like Ozzy. His voice and Iommi's tone have influenced so many bands like ours which suck and will continue to forever.
Simon Matravers (MATRAVIAN): Ozzy's lyrics and vocals are primal, and sometimes I find them a little too dark, although as with all things Ozzy there is always a wink and a smile to accompany the darkness. Dio, on the other hand, is generally more expansive and hopeful, often looking back in time or imagining other realms to help us find the answers. I'm a big fantasy fan so themes about magic, myths and legends really appeal. In the final analysis, it's quite plain that these are nothing more than devices to open our minds, little in themselves, but each a key to another door we've yet to find. Inspiring, illuminating, powerful or gentle, Dio's voice has the power to take you anywhere.
Jussi Maijala (SPIRITUS MORTIS): For me Ozzy is a performer, a "circus clown", and Dio a singer and a true artist.
Teemu Maijala (SPIRITUS MORTIS): Probably Dio. Because the Dio era was the first time I heard Sabbath.
Sami Hynninen (SPIRITUS MORTIS): Ozzy! Of course Dio is technically better than Ozzy, but that is not the thing. I never got hooked on Dio's Sabbath albums but I do remember his solo albums Holy Diver and Last in Line from my childhood. However, the best thing he ever was a part of, was Rainbow's Rising. That is a great album!
The BEST vocalist Sabbath ever had was Ian Gillan, but Ozzy is the only possible voice for the first six albums. I do not count the two albums that came after them, even though I do have them in my collection. To me Sabbath is the first six albums, and Born Again.
Anders Engberg (SORCERER): For me the choice is easy; Dio. He is more of a singer than Ozzy. Ozzy has character to his voice but RJD has the power, the phrasing and the touch in his voice that I think we won't see in a long time, if ever. For me he was one of the greatest and also a great guy as I had the opportunity to see.
Bruce Duff (JESTERS OF DESTINY): Ozzy was part of my youth. When the guys in my teen combo and I discovered Sabbath, we tossed out most of our old material and went head first into Sabbath, learning every record start to finish as they were released. My voice was changing at the time and all of a sudden I was Ozzy junior, while the guitarist in the band just picked up an SG Junior for $60 at a local pawn shop. We were Junior High Sabbath! That's part of Ozzy's appeal, guys hear and see him and think, "I could do that." That every man quality followed him even when he was getting his hair permed. Dio was never every man, but a larger-than-life belter who slayed demons and saved damsels from invaders. Love them both, but OZ-ZY... OZ-ZY!!!
Jörg Uken (STORMWARRIOR): To be honest, I dislike all these "who was better" discussions. I like them both! I love music. I like (old) Metallica - AND Megadeth, I like Di'Anno - AND Dickinson, I like all sorts of music from Country to Wave, Metal, Rock, etc. It just has to do something for me and it has to be real. Ozzy can only be Ozzy, Dio
could have sung musicals, operas and every goddamn Rock song in the world. :-)  The Heaven and Hell stuff was great... So was almost every Ozzy's solo album - always top notch!
Mitchell Allred (DOGBANE): I don't choose between the two. I don't see any need to do that. I find things that I love about both eras. While it is true, in my opinion, to say Ronnie was fundamentally the "better" singer in terms of range and vocal ability, Ronnie would have been just as out of place singing "Hand of Doom" as Ozzy would be trying to sing "Heaven and Hell." My advice to everyone is to just enjoy the music!
Jeff Neal (DOGBANE): Dio, hands down, horns up. His voice had more of an appeal to me. The way he sang and arranged his melodies had a way of drawing you into his songs, not to mention him as a stage performer, he was larger than life, you knew that you were seeing royalty, and he treated his fans as if they were royalty as well. There will never be another like him.
Erika Wallberg (VOID MOON): Oooouch! That's a very hard one. If you would have asked me about my favourite member of Black Sabbath, no issue! Tony Iommi has been my idol since I was a teenager and the biggest inspiration for my guitar playing. There's no denying how much those first albums have meant for me as a musician but these days it is the Dio-era that is closest to my heart. The more recent Sabbath songs have more fines and Dio was a master of good melodies with his vocal range, also the tone in his voice was absolutely fantastic.
Baphomet (MAGISTER TEMPLI): If I must choose, I have to say Dio. I need my weekly dose of Rainbow, Dio and the Dio days of Sabbath. I think the combination of his technical and musical abilities and his persona just makes him unbeatable to people who love Heavy Metal, especially of the more epic kind. Ozzy has a more raw, shall I dare say, more punkish style.
Abraxas D'Ruckus (MAGISTER TEMPLI): I am also a Dio guy, if I have to choose, he remains one of my most important sources of inspiration in so many different ways. I'm very glad that you didn't ask me about their solo careers though, as my reply might actually have been quite different. ;)
Jamie Elton (AMULET UK): This is an interesting question, and in fact you could argue that Ian Gillan or Tony Martin's vocal performances with Sabbath are in some ways equally as great as Dio or Ozzy... I think Dio has almost the perfect Heavy Metal voice. It's powerful and dynamic - his melodies and lyrics are instantly recognizable as Ronnie James Dio and his delivery is always true and powerful. He's a god, no question, BUT he ranks nowhere near Ozzy Osbourne as to who is the quintessential voice of Black Sabbath. Ozzy has one of the most distinctive voices in Rock and Roll and he basically invented and perfected the way it would be done forevermore. It's impossible to recreate the fear and the dread and the terror he can convey with his voice, it's not just a powerful singing technique - he is unique and original sounding even 45+ years after the music was created... Ozzy all the way!!
Jason Muxlow (WITCHCRYER): As Sabbath singers, it's a toss-up. They both ruled their respective eras. Ozzy was mystic and mysterious, Dio was raw power. As solo artists, Ozzy had brighter moments with Randy, but he also released some
absolute garbage later on. Dio's solo work is consistently better than good and never sucked. He also knocked out three amazing albums with Rainbow and didn't sell out his legacy to be on a stupid TV show. Team Dio!
Martin Meyer Sparvath (ALTAR OF OBLIVION): In my opinion, Ozzy era Sabbath is far superior to both the Dio and Tony Martin eras. That said, I at any time prefer Tony Martin to Dio, who definitely succeeded in transforming the band into a mediocre and lackluster Rock 'n' Roll cheese fest. Much can and has been said about the vague and uninspired Never Say Die album but I actually deem the worst Ozzy era album on par with the best Dio era album (Heaven and Hell). I can easily appreciate Dio in almost any other context but Sabbath, with which he often appears to be incompatible. Not as incompatible as Ian Gillan, though.
The Tony Martin era, on the other hand, is too me criminally underrated, primarily showcased by such fine albums like Eternal Idol, Tyr, Cross Purposes and the late 80s masterpiece Headless Cross. On the latter, Tony Martin really hit his prime and delivers a stunning vocal performance difficult to surpass by any Heavy/Hard Rock singer: a timeless classic almost as brilliant as the 70's Sabbath.
The only actual "slip-up" by this line-up was Forbidden, which I can easily do without.
Pim Blankenstein (OFFICIUM TRISTE): I can't choose - and I don't see a reason why. To me they are two sides of the same coin and when you flip it one of the two will be on top. Sometimes I have the urge to put on an album with Dio singing and sometimes it's going to be one of the Ozzy albums. Bottom line is that Black Sabbath is the king!
Jeremy Golden (HEAVEN AND HELL RECORDS): I suppose I would have to say, Dio. Yeah, definitely Ronnie James Dio. When I sang in bands my vocals were very Dio-esque. My record label name obviously... I have Murray and the Heaven and Hell angels tattooed on my left arm. So yeah... Totally Dio!
Bruce Franklin (TROUBLE): In the context of Black Sabbath music, I much prefer Ozzy, because the tone of his voice is sinister and/or sorrowful. He also sings blues-based vocal melodies. Dio has an operatic and strong voice, which for me, fit with Rainbow and his solo band a lot better than with Black Sabbath's music. Bottom line is that the whole vibe with Ozzy was darker, scarier and sadder sounding, which is what defined Black Sabbath as the heaviest most influential band for what would become Heavy Metal - and later, Doom Metal and Stoner Rock.
Kyle Thomas (TROUBLE): Ozzy isn't nearly as gifted a vocalist as Ronnie was. It's really not even close. However, Ozzy has something unique in his voice that makes him special in a different way. His vocal tone is immediately recognizable, and his personality is larger than life. I can't say that I think there is another iconic rock star in the same
league as him as far as being so identifiable both musically and in imagery. Those first six Sabbath albums are Gospel for me. The torment in Ozzy's voice can at times be truly horrifying and disturbing. I love Ronnie like it's nobody's business, but it's almost two different bands in a way. Ronnie brought life back to Sabbath after Technical Ecstasy and Never Say Die! kind of showed the guys just going through the motions. The amount of energy on Heaven and Hell and Mob Rules is fierce. Dehumanizer is really bad ass also. The first two songs on that album are crushers! Ronnie was just one of a kind, really. His understanding of vocal harmony and pouring his emotions into the songs is something that I always will admire and take a lesson from.
The Metal Crypt - Crushing Posers Since 1999
Copyright © 1999-2023, Michel Renaud / The Metal Crypt. All Rights Reserved.