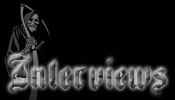 Classic Canadian Thrash Power: 30 Years of Forward to Termination, Killing Technology and None Shall Defy
All interviews conducted by Luxi Lahtinen
Date online: October 15, 2017



Thanks to Marco Barbieri of Salem Music, Ana of Crisix management and all the people who shared their thoughts about these classic Canadian Thrash Metal albums.
The Canadian Metal scene has always been strong or at least competitive and has been an inspiration for many younger generations.
As for Thrash Metal, we can argue this matter forever but the true hotbeds in the early to mid eighties were undoubtedly the US and Germany. Phenomena such as the Bay Area Thrash and Teutonic Thrash were undeniably adored and the preferred products of eighties heavier music. Names likes Kreator, Exodus, Destruction, Death Angel, Forbidden, Sodom, etc. - just to name a few - all wanted to show how Thrash Metal was done.
But so did many others outside this box. Canada, in particular, experienced a boom in quality Thrash Metal through the eighties. Names like Voivod, Sacrifice, Annihilator, Armoros,
Infernäl Mäjesty, Slaughter, Exciter, Razor and many others kept the flag of Canadian Thrash flying high and made some quality albums that younger generations of metal heads have discovered many years after these albums were originally released.
In 2017 many meaningful and memorable Thrash Metal albums celebrate their 30th anniversaries. The Metal Crypt, being a Canada-based Metal site, wanted to celebrate three of the strongest releases from 1987. Infernäl Mäjesty's debut album None Shall Defy, Sacrifice's Forward to Termination and Voivod's Killing Technology were, and still are, some of the finest Thrash Metal releases and all three have aged proudly. The staff of The Metal Crypt decided to ask several musicians how these albums changed their world when they first heard them.
FOREWORD
Bastian Doblekar (MASTER OF METAL/CRISIX MANAGEMENT): Oh man... you ask me about the importance of Canadian REAL Metal and I could write a book about it. The influence of the Ontario scene with Slaughter's Strappado, Razor, Exciter who had already released their first three albums when Annihilator was just recording their important '87 demo, the Quebec scene with Voivod and Obliveon, Toronto with Piledriver and Sacrifice, but most importantly for me was Infernäl Mäjesty from Vancouver. In the European underground, we were familiar with those releases and all those bands came with their own style and sound.
In the Eastern European underground those bands' influence was so huge that my old friend Slavc put a Razor tattoo on his arm back in '87. Killing Technology was recorded in Germany with German producer Harris Jones, who also recorded Kreator, Coroner or Hobbs, and that was a big thing for European metalheads. I remember my friends becoming Voivod fans overnight and when we saw "Ravenous Medicine", man we were blown away. What a band! Not many people realize what Voivod started and developed but Killing... was one of the most important releases in '87. I still own the Yugoslavian bootleg tape with the B&W cover, my first version of this important release.
Forward to Termination and Sacrifice came to me a year after the release via tape trading. The Thrash riffs, solos, rhythm changes and brutality were somehow logical for a Canadian band, like Exciter and Razor on speed. I was not as excited as i was 10 or 15 years later when I paid much more attention to Sacrifice in general. Back then Sacrifice was just one of the bands that came through via tape trading and I didn't listen more than a couple of times because of the flood of releases and demos from the underground in late 80s and I tell you it is a fucking
important release. Back then I was a die-hard orthodox extremist with my own opinion and with a Metal radio show and fanzine and when speaking about the Canadian scene I always had Slaughter, Exciter, Annihilator in my playlists, but None Shall Defy!! Man, this changed my perspective on all Metal so much. We got it with a delay of one year I would say. It came from some tape trading channel to Serbia, to Slovenia and the quality was not the best, but I just could not stop listening to it. And I am still listening to it. The style, vocals, crazy solos, originality, production, riffs, rhythms, everything is just exactly what I expect from the album. I own the first press Roadrunner vinyl and Displeased CD and I would love to listen to my old tape version now. It is one of the best albums ever.
INFERNÄL MÄJESTY - NONE SHALL DEFY
Tyler Satterlee (BLESSED CURSE): Greetings to The Metal Crypt and Metal berserkers everywhere!! Tyler Satterlee from Sacramento's Blessed Curse out of Northern California, USA here! To get the ball rolling let's start with my personal favorite of the three amazing Canadian Metal albums we'll be blasting, which would be Infernäl Mäjesty's macabre and evil slab of Metal None Shall Defy. My good friend Dan Holder from L.A.'s Merciless Death showed me a few of their songs one evening after a show a few years back at a hotel party and I couldn't believe how amazing and horror-movie-like the songs were with great musicianship. They had brutal drumming, evil vocals, occult references, in your face riffing and shredding with the bass grooving in a wicked way. I have enjoyed them ever since and continue to listen to them all the time because None Shall Defy is that catchy and badass. OVERLORD!!!
Henrique Perestrelo (HERITAGE): A Thrash Metal with some Speed Metal influence, aggressive vocals that resembles Faith or Fear, hallucinating riffs, you will want only to bang your head listening to this. The whole album has a macabre atmosphere and dense songs, the way a Metal
album should be. The satanic themes are predominant, which pleases me a lot too. One of the first Thrash bands that used blast beats in their songs, it's a differential, and all this macabre mood in the songs give the special touch the band.
Highlight tracks - "Overlord," "S.O.S.", "Skeletons in the Closet".
Chris Martin (SHRAPNEL): There's a certain Teutonic sound to None Shall Defy that resonates in our own music. It screams of all the same influences that have played a role in our formation and sound. A criminally underrated Thrash classic! Sataaaaan...!!!
Nonoy Padrejuan (PAGANFIRE): In my honest opinion, this is one of the best if not the best I have heard from Canada, thrashing Heavy Metal with a real evil atmosphere that I really like. Before I obtained a copy, I was able to read articles and recommendations for this album, and there were no regrets as the record is a true game changer that easily separates the casual Metal listener from the diehards. Everything is excellent from the deathly vocals and insane riffs to the tight rhythm section accompanied by above-average song writing. Stuff of legend is what I hear, and it shall remain that way as far as I am concerned.
Marko Saarinen (DEAD SAMARITAN): Infernäl Mäjesty were always exotic, mystical and even a bit scary for me as a kid. Their themes seemed more evil than most bands at that time, and the guys looked even more evil with names like Steve Terror and Psychopath. None Shall Defy is still one of the best Metal albums from Canada, hugely and criminally underrated.
Lefteris Hatziandreou (BIO-CANCER): Insanely underrated debut which could easily be dubbed as the "Altars of Madness of Thrash Metal!" Their finest work for sure and a true gem!
Kami Launonen (BRAINTHRASH): "They will march for Satan. Demon guardians of the damned!" Fuck yes!! I love evil! This album is best of the three and a total masterpiece. Is
this Thrash Metal? Death Metal? Black Metal? Who cares! The riffs are memorable and the atmosphere totally dark. It's technically well executed and the production is surprisingly good for 1987. There are cool tempo chances here and there, but to call this "progressive Metal" would be going too far. This is like Hell Awaits 2.0. And oh yeah vocalist Chris Bailey is a total mad man. Just listen the chorus of "S.O.S. (Satan Our Saviour)". The guy raps faster than Busta Rhymes, sounding totally evil at the same time. This album just gets better over the years and is a timeless classic. None Shall Defy most certainly would be on my top 20 Metal albums of all time list!
King Fowley (DECEASED): Honestly never did much for me. Found it pretty blah and forgettable. It didn't get many plays then and I never care to hear it now.
Kevin Trueblood (PHYLACTERY): It almost seems wrong to call this album "underrated" when it is so universally revered. "Underheard" might be a bit more apt. Over and over again these songs show an ability to move beyond most of their contemporaries and write riffs as complex as they are aggressive. Some parts of these songs wouldn't be out of place on a Death Angel album yet the songs stay arguably even more focused on being instantly and enduringly memorable. The album also sounds incredible, managing to sound studio tight and live show aggressive and the drums, often a low point in thrash production, come across perfectly which gives the album such a driving heartbeat. It is a crime it is so underheard, as it is near impossible to deny its genius once listened to.
Klemen Kalin (ERUPTION): I was first introduced to Infernäl Mäjesty by an old friend of mine, a local legend who used to host Metal nights at a couple of clubs here in
Ljubljana. He's 10 years older than I am and I used to hang out at his place where he'd play me some amazing underground gems. We were talking about Slayer one day when he pulled out None Shall Defy and said, "dude, if you like the brutality of Slayer, you need to hear this amazing Canadian band." It was right up my alley; aggressive, raw, yet with a technical and melodic side. I was hooked. The only flaw this album has is silly the cover art.
Brian Langley (AGGRESSION): I could talk for years about this album. Having fronted the band for a number of years, I know this album inside out. Psychopath's lyrical offerings are nothing short of magic on this album. Then there's the music for the title track. It has 27 different riffs alone! I love every song off this album, if I had to pick a favorite though, it's always been "Anthology of Death". The phrasing and rhyme scheme really pulls the listener in. It's not your standard AA or ABAB pattern. You can tell Psychopath spent a lot of time crafting these lyrics into something more than what others were doing at the time. it was also the first time I noticed a Thrash band basically using brutal Death Metal lyric themes. Sure Slayer was doing that to an extent,
but I feel like Infernäl's were more vivid, almost Cannibal Corpse-ish in the morbid detail they'd go into. I'll leave you with my favorite verse from "Anthology":
"Blood dripping from his blade, he surveys the slaughtered remains of his victim
There is no one who can save, them from the onslaught of his merciless attack
Dissecting the street walking bitches of London and cleansing their souls with his steel
Doctor of death with the mind of a madman can this surgical nightmare be real?<
Yes, he's waiting there in the fog the tools of his trade at the ready
Erotic lust pouring through his veins as he shudders with the pleasure of his sadistic game"
SACRIFICE - FORWARD TO TERMINATION
Chris Martin (SHRAPNEL): Forward to Termination is one of those albums that felt familiar the first time I heard it. It's got all the elements of a classic Thrash album and is painfully underrated. We always loved that aggressive sound - like Demolition Hammer, Devastation, Coroner etc. It's a take no prisoners assault and even when things ease up slightly it's aggressive and exciting from start to finish. A complete no-frills approach that I think has been lost in a lot of modern Metal.
Tyler Satterlee (BLESSED CURSE): Sacrifice!!! Kicking up the speed-meter is another incredibly pulverizing Canadian barrage of intense tempos counterbalanced by groove sections with unbelievably menacing vocal attacks. This band always gets people going to hang out after Metal shows. Riff fest galore with wailing solos backed with savage drumming. Forward to Termination is a killer cult album to blast at metal parties, just make sure there's nothing of value near when the living room pits break out. Classic.
Henrique Perestrelo (HERITAGE): The introduction is devastating. Sure, it's a great influence for me, both in guitar riffs and in the way of singing. I always thought that Sacrifice was
a kind of Canadian Dark Angel and the best tracks, in my opinion, are "Terror Strikes", "Re-Animation" and "Light of the End". Fast, heavy and wonderful album, and the cover art is disturbing and beautiful.
Nonoy Padrejuan (PAGANFIRE): The first time I heard this album, I was completely blown away. From the first riffs once my dub tape is played to the last cymbal notes, this album just reeks of pure molten Metal. The songwriting and skills complement each other in such a way that you will be listening until everything is over. I never got tired of listening to this album, discovered via the true underground way of trading. I remember I just kept seeing it on numerous trading lists, no pictures, no description, it was just the band name and title that intrigued me no end, and when I finally heard it, I told myself I was not wrong to chase it, total Thrashing Metal hell!!
Marko Saarinen (DEAD SAMARITAN): I remember this album because when it came out, I bought the vinyl as a birthday gift for my now late friend. I'd only heard one song off it at the record store and I was convinced he would love it. And so he did. Like Infernäl Mäjesty, Sacrifice is one of Canada's best kept secrets, though a little bit more well-known at least. Forward to Termination is the band's best album to date, but I can honestly say they've never made any crap (think what you want about Apocalypse Inside).
Lefteris Hatziandreou (BIO-CANCER): Sacrifice's sophomore album is a huge improvement over their debut, a true "must have" for every fan out there! High quality high-speed madness - highly recommended!
Kami Launonen (BRAINTHRASH): This album kicks ASS! 10-15 years ago, when I first
heard this band I remember listening mostly to the Soldiers... album 'cause I couldn't get Forward... anywhere for some reason! I'm glad I corrected that later, because both of them totally rule.
Sacrifice definitely has that nice "Canadian sound" going and some of the riffs remind me of Razor's finest. And such great riffs this album holds inside! You don't need to skip a single song, 'cause all have something really cool in them. Solid Thrash Metal album!
King Fowley (DECEASED): Decent in spots but so much less intense than Torment in Fire. A bit more Metallica and Exodus bits to it. I wanted it to be more savage than it is, that's how I like my Sacrifice!
Kevin Trueblood (PHYLACTERY): Phylactery was actually formed after being inspired by seeing Sacrifice live at the Noctis festival in Calgary, so to say this and all their classic albums were influential to us is selling it very short. Sacrifice always felt very Germanic to me, as compared to the more Bay Area thrash of Infernäl Mäjesty. You could almost imagine some of
these riffs finding a home on a Sodom album. It speaks to the pedigree of the Canadian Thrash scene as a whole that these legendary albums were released on one year, all having entirely distinct sounds and influences. I love the album art on this as well, with the striking and bright colors contrasting with the often dark colors of Metal album art. Also, if you don't scream "Pyrokinesis" again and again along with the final track then you are dead to me.
Tuberculosis (WITHERIA): This is Sacrifice at their finest! A great combination of raw energy and riff attack that seems to be well thought through and well executed, and still a bit chaotic. A true classic, although not quite in the top 10 of Thrash albums for me.
Klemen Kalin (ERUPTION): Sacrifice! Believe it or not, but it was the same dude who introduced me to Sacrifice. Heading the call of Fenriz there was definitely a "Canadian Metal" phase in my life! Forward to Termination is one of the craziest Thrash albums ever. The vocals are pure insanity, the drums are all over the place and the riffs don't really give you time to realize what the fuck is going on. The brutality going on here is out of this world. I got the chance to see Sacrifice live at Keep it True 2011, their first ever European gig, and it was definitely one of the highlights of the event.
Brian Langley (AGGRESSION): As a Thrash Metal fan, you can't help but love this
album. Within the first minute of play there's the quick lead and then Rob screams "Terminate!" the band kicks in at full force and you're hooked from there. My favorite songs off this are "Re-Animation" of course and I also was drawn to the lead work and the vocal patterns of "Light of the End".
VOIVOD - KILLING TECHNOLOGY
Chris Martin (SHRAPNEL): Killing Technology just rules! Piggy (R.I.P).was one of a kind. I just can't imagine hearing that album for the first time 30 years ago. The perfect combination of prog and Crossover with those Motörhead style kick drum breaks. It blows my mind now so back in '87 it must have been a head fuck. It's a twisted slab of genius and we love it.
Henrique Perestrelo (HERITAGE): Voivod is totally different from all other Thrash bands, all riffs are dissonant and full of diminutive progressions. Sometimes it even sounds something like surf music or Punk Rock, but it keeps being Metal, an influence to us to compose riffs "out of the ordinary". The best tracks are "Tornado", "Killing Technology" and "Ravenous Medicine".
Nonoy Padrejuan (PAGANFIRE): Just like the other two Canadian Thrash classics, my introduction to this album is via an ancient chrome tape home dubbed by someone and it still sounds good.
This album reeks of Motörhead and Voivod's trademark debauchery, BUT has
special features like the imaginative songwriting, odd timing and lyrical themes which are unique considering the time it was released. As far as I am concerned this is the start of their spaced-out Thrash themes, which I am not into that much, but this album deserves to be mentioned since it is unique and able to stand on its own.
Now where did I put those War and Pain and Rrröööaaarrr. Dubs??? Argh!!!!
Marko Saarinen (DEAD SAMARITAN): Well, well. I had heard Voïvod before, but when Killing Technology came out, it pretty much blew up my mind. I knew their chaotic and strange sound, but this time they had taken a pivotal step forward. "Tornado" is still 'The Song' for me, and "Ravenous Medicine" is another gem. Quite probably the best Canadian Metal album ever made, and it is safe to say, Voïvod made most of the best albums around there...
Lefteris Hatziandreou (BIO-CANCER): If you were wondering where the hell Vektor got their ideas from then search no more! Voivod's third offering is absolutely magnificent groundbreaking, and 100% FRESH 30 years after its original release!
Kami Launonen (BRAINTHRASH): Being a big fan of bands like Mekong Delta, Coroner and Watchtower I'm little surprised that Voivod's Killing Technology never quite did "the trick" for me. And you best believe I have given this album many opportunities. There are sick and twisted chords and melodies everywhere, but far too few actual thrash riffs for my taste. Still, nobody can't deny that Killing Technology is experimental, different, a harbinger of progressive Thrash and definitely one of the weirdest Metal albums ever recorded. Maybe someday this album will grow on me?
Brian Langley (AGGRESSION): As far as sound samples go, this is one of the first Thrash albums I ever heard that incorporated them at the start or throughout songs. Like other Thrash bands playing in Quebec at the time, you can really hear the Metal/Punk Crossover tendencies in the songwriting. Standouts for me on the album are "Tornado" and "This Is Not an Exercise".
Tyler Satterlee (BLESSED CURSE): In space, no one can hear you shred...Voivod's Killing Technology remains one of the most respected, innovative and original Metal albums ever. Combine pounding yet progressive drum rhythms with extremely dissonant but heavy guitars, complex melodic lead passages with strange out of this world sounds, layer that with bass and a Hardcore Punk vocal attack and you have the brilliance that was Voivod on this album. The paranoia space fear of the future and dangers of advancement in our world are on full display on this hella rad futuristic album.
King Fowley (DECEASED): Perfection. The sound that broke the wall down! So catchy
yet so fucking noisy and mechanical. Every song more intense than the one before it. Massive production too. Perfect drum sound. One of the most intense records in the history of the underground Metal scene! Voivod really set the highest of standards with this record.
Kevin Trueblood (PHYLACTERY): Since Punk was formed as a backlash to progressive music the two genres and their respective progeny of Thrash and progressive Metal often make strange bedfellows. It takes talent and vision to combine the two in a way which serves both while neglecting neither and only a handful managed it. The fact we are still talking about Killing Technology thirty years later shows to what extent Voivod succeeded. While it is excellent from a pure musical perspective what makes it brilliant is how they managed to make their precise, clockwork riffing style accentuate the lyrical themes. While superficially things like robotic vocal samples might point in the right direction, I think even if this album were instrumental people would understand what Voivod were trying to say.
Tuberculosis (WITHERIA): With this album Voivod really started to find their style and sound. This is still somewhere between the raw Thrash of the earlier albums and technical progressive stuff that the later albums perfected. The songwriting went onto another level as well as technical playing. The sound could be better though, and I like the next two albums a bit more.
Klemen Kalin (ERUPTION): I could talk about Killing Technology, or any Voivod album for that matter, for ever and ever. I'll keep this short though. I have a rule to only have one t-shirt per band in my collection. I have five Voivod t-shirts and I'm pretty sure I'm wearing one on every Eruption album. My final thesis at the Faculty of Arts was titled "Exploring the World of the Voivod - A Look into the Lyrics of a French-Canadian Heavy Metal Band". I didn't like the band at first though. My first encounter with Voivod was when I was 14 or 15, and I saw the video for "Insect". I hated it, didn't sound like Metal at all to me. I was mostly into Power, Heavy and Thrash bands at the time. It wasn't until a few years later when I gave them another chance. The album was Killing Technology and I was instantly "connected". The first evolutionary step for Voivod, with some of their most excellent songs and Snake showing hints of melody in his crazy vocal performance. I guess it's not very obvious in our music, but Snake is a huge influence on the way I approach vocals; not following the riffs but rather weaving my own melodies into the music. He's also one crazy frontman. I go see Voivod live every chance I get and that's something I'd recommend to everyone, even if you're not a fan of their music. Their live shows are outta this world!
Michel Regueiro (THE EVIL DEAD): Bleak, cold, dissonant and highly original are the first words that come into my mind whenever I listen to this classic album by Canadian masters Voivod. This is Sci-Fi/Dystopian Metal that would befit the works of Riddley Scott and David Cronenberg to a T. The whole album feels very cinematic and the lyrics seem to be connected indicating that while this may not be a concept album per se there may be a shared communal story between all the songs. The production is absolutely perfect for this type of album with a clear separation of all the instruments and a cold and computerized sound devoid of all warmth and hope. It is a pretty hopeless album and that's why we love it. The composition is pure class full of twists and turns that never bore or tire and a special mention must be made of Piggy's guitar playing here, just fucking ace!
Otherworldly, desolate, radioactive, progressive and fully original. An album for the ages.
The Metal Crypt - Crushing Posers Since 1999
Copyright © 1999-2023, Michel Renaud / The Metal Crypt. All Rights Reserved.