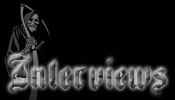 Judas Priest "Stained Class" - 40 Years Anniversary Tribute
All interviews conducted by Luxi Lahtinen
Date online: February 17, 2018



Judas Priest, one of the biggest and most influential flag bearers of the NWOBHM, hardly need an introduction. Their career spans over five decades and features many great albums (even revolutionary in terms of
Heavy Metal), successful world tours, noteworthy positions on album charts and just about everything else you can think of. Perhaps only Black Sabbath and Iron Maiden have gained more notoriety, but that takes nothing away from Priest's accomplishments.
The band's fourth album, titled Stained Class, is seeing its 40th anniversary in 2018. Yes, the album was originally released February 10, 1978. Stained Class includes some of the most loved and well-known Priest songs ("Exciter", "Saints in Hell", "Beyond the Realms of Death" etc.) that still get rip-roaring high fives from metal heads worldwide whenever the British high priests of Heavy Metal play them live. Any way you look at it, Stained Class is one of the band's most appreciated albums.
We here at the headquarters of The Metal Crypt decided to celebrate the album by asking several musicians for their thoughts about it and it comes as no surprise that Stained Class is loved by almost everyone. Read the results by yourself, while cranking up Stained Class, preferably at the highest, maximum volume levels possible...
Thanks to everyone who participated in this feature.
Special thanks to Rob Shallcross of Reserved Records, Marco Barbieri of Salem Music, Tarja Virmakari of Alpha Omega Management, Chip Ruggieri of Chipster PR & Consulting, Inc.
Luxi: How would you see and/or rate Stained Class among other Priest albums? What makes it so special for you personally?
Tony Dolan (VENOM INC.): "Exciter" was the first track I heard that really made me sit up and say, "oh fuck, what a ripper...!!!" From then on, the whole album grabbed me as did Judas Priest. They have so many great tunes and killer albums in their bag; British Steel and Unleashed in the East are faves, Painkiller etc., etc., etc. But THIS album gave to me Judas Priest and THAT is why it remains my favourite.
Tomi Mäenpää (SATAN'S FALL): Stained Class is a masterpiece! I think the album is special to me because "White Heat, Red Hot" was the first Judas Priest song I heard. I was blown away from the first lines, "The father's son, thy kingdom come, electric ecstasy" and Halford's voice, but the chorus totally nailed it! Man, Halford sure sounds evil in the chorus. Haha! "White! Heat! Red! Hot! Burns! Deep!"
King Fowley (DECEASED): It is absolute brilliance! So heavy yet so melodic and savage. The tracks tear out of the speakers. This record really showed the band getting a bit more evil and sadistic in both sound and lyrics. Absolutely the best 70s Priest record because it geared 'em up for total eternal velocity!
Rob Urbinati (SACRIFICE): This one I rate somewhere in the middle of the classic albums. I think what makes this album special is the riffing, the strong songwriting and, of course, Rob Halford. Amazing performance on this album, but he has never given a bad vocal performance.
Jeff Becerra (POSSESSED): In 1978 I was 10-years-old. This was an extremely important time in my life. Up to that point, I listened mostly to the existing American and British Hard Rock & Punk bands of that era. Of course, Sabbath was touring Never Say Die that year, but other than Sabbath, not a lot of what we
think of as "Metal" bands even existed. Priest really made Heavy Metal history with Stained Class and it was like a glass of water in the desert for me. I'm not sure why, but with Stained Class, Priest lost their vestiges of Rock and became one of the most extreme bands of the day. Stained Class, of course, has since become one of the corner stones of modern day Metal. I ate it up, loved it. Fucking great album and can almost be called the first "Speed Metal" album, in my opinion. I already fucking loved Sin After Sin, and it was amazing to hear how Priest took their roots to the next level. At the same time, and while in retrospect, Stained Class is such a natural progression. It still took me by surprise because it was just so much fucking heavier.
Piotr "Peter" Wiwczarek (VADER): Stained Class was definitely not my first Priest album. I started with the amazing Unleashed in the East live record, which totally turned me into a Metal freak indeed. Before then I was more into bands like Black Sabbath, Deep Purple or Budgie. Judas Priest made me a guitarist. I can also say that the band connected me with Zbiggy, with whom I started my own band Vader. He was wearing a huge British Steel button and that was enough reason to me to start chatting. My Priest education started from the "other side", because after the legendary "Live in Japan" that I
mentioned above I went through Screaming for Vengeance, British Steel and Point of Entry, in exact order. We can say that I did not know Priest's original sound until I got a package from a family in England who sent me Killing Machine on vinyl. That was a shock to me; "this band does not sound like Priest at all...!!". It sounded more like Hard Rock to me, it was just...different. I was much younger and ready for extreme Metal, so I needed time to get used to that album. In Poland in the 80s cassettes were still the most popular format. Vinyl was cult and real expensive. Today I have all Priest's works on vinyl, but back then I was able to have three max. 90% of all music I had was recorded on cassettes. Same with Stained Class. I recorded the album "on demand" and had to pay for the copy. The sound was not best but I loved the songs! Even today I still can't understand why Priest does not play those great tunes live?! Only "Exciter", "Beyond the Realms of Death" and "Better by You..." appeared on set list. I wore the tape out within just a few months... ;)
Count L.F. (MAUSOLEUM GATE): I think the first time I read about the album in the 80s it was touted as kind of a seminal Heavy Metal album. In a way this is true in the sense that it was the album that defined Judas Priest as we know them now, starting with the logo.
Joe (EVIL INVADERS): Despite the fact that it's an amazing record, it's not among my all-time Priest top 5. But then again, the majority of their records are amazing from the beginning 'till the very end. What would make this album so special to me is the fact that it contains one of my favourite Priest songs ever.
Juan Garcia (MASTERS OF METAL): The whole album is so heavy and moody, one of my favorite Judas Priest albums! Hard to believe this was released in 1978-79 (so heavy!!!!).
Fabio Steel (LIQUID STEEL): Stained Class is one of my all-time favourite Priest records. The sound, the atmosphere of the album and Rob's singing are just beyond amazing. From the genre defining "
Exciter" to the epicness of "Beyond the Realms of Death" this album contains everything that makes Priest great for me.
Dave Starr (WILDESTARR): That's a hard question to answer. All Priest albums are true classics in their own right. I think of the JP albums that came before Unleashed in the East, this one is the best, or maybe Hell Bent for Leather. I was a bit late coming to Priest, it was Hell Bent for Leather in 1979 that was my first JP album, then I went back and bought all the previous records. The songs on Stained Class take me back to 1980 or '81 when I was in my first band, figuring out my life, learning to play, and trying to write songs!
London Wilde (WILDESTARR): I think Stained Class was the album that launched a thousand bands! Everyone from Iron Maiden to our own band WildeStarr. Stained Class somehow managed to take moody brooding to a high energy place, which is a unique combination. What makes it so special for me is that it takes me back to my pre-teens when I discovered Priest, and saw them play live opening for Led Zeppelin in 1977.
Vesa Karppinen (WOLFSHEAD): To me Priest's "golden era" was between Sad Wings of Destiny and Killing Machine, so Stained Class is one of those Priest albums I really cherish. During that era Priest was constantly pushing Metal music forward and, along with Black Sabbath, laying the foundation on which all Metal has been built.
Simon Jones (RIFT): Stained Class was the first Judas Priest album I owned though not
probably till about 1981. I rate this album in the Priest cannon very highly. They combined superb songwriting, driving riffs, great drumming courtesy of Les Binks and a great production. It contains the classic swaggering proto Thrash of "Exciter" and the melancholic "Beyond the Realms of Death (both are the epitome of Metal songs)" but one of my fave Priest tracks "Savage". The songs are short, tight and direct.
Ron Rinehart (DARK ANGEL): "Beyond the Realms of Death!!!!". I Love that song!!! Wow... What a masterpiece! I first heard "Exciter" and thought to myself, "Damn!!! This rules!" Then I heard "Beyond the Realms of Death..." This song made me look at Metal and vocals in a whole different way.
Bruno Dolheguy (KILLERS): Back in 1978, I had never heard anything like this! That was a real revelation and the birth of a great band. Priest have released many monumental albums even after that.
John Ricci (EXCITER): Stained Class was such an inspiring album for us. The songs have such great hooks and memorable melodies (à la Rob Halford). This album was a big influence in our songwriting. In 1980 we saw Judas Priest play a small theatre in New York state and they played a lot of songs from Stained Class, but they were much heavier versions which completely blew us away! I think every young band wants to be Judas Priest!
Jan Bünning (PARAGON): I think Stained Class is a special album because with "Exciter" Priest invented Speed Metal. It's like a blueprint for a Speed Metal song with its double bass
drumming by Les Binks and twin guitars by Downing/Tipton. Furthermore, it has the singing of Rob Halford, who really pushes the boundaries at the end of the song with his high notes. Most Speed Metal songs these days include those elements.
Stephan Gebédi (THANATOS): For me it's the best Priest (studio) album ever! I also love albums like Screaming for Vengeance, Defenders of the Faith and British Steel, but this one beats them all even though it's less "Metal" sounding than Screaming... or Painkiller. I discovered and started appreciating this album at a later age; when I first listened to it, it was too soft for me, but later on it started to grow on me and I realized that it had more depth, both musically and lyrically than the more Metal sounding Priest albums. The songs are really emotional and really strong and they go way beyond the leather and studs image of the later Priest albums.
Tyler Satterlee (BLESSED CURSE): Stained Class is one of my very favorite Judas Priest slabs of Metal. After getting it for Christmas my first year of high school, I blasted it every day from beginning to end for the next few months. What makes this album special to me, and I think a lot of metal heads, is the sound of Priest finally getting that razor sharp "metallic" sound/tone and vibe on the album. The previous records were great in their own right but I truly believe this is where Priest started their harsher Metal sound that would be enhanced, polished, and perfected with many future releases like British Steel, Screaming for Vengeance, etc. The entire record is incredible with legendary tracks displaying many emotions like a rollercoaster. Plus, they got their logo set in stone which everyone knows instead of the cursive/medieval style which was decent. Now it looked like you could brand something with their band name which I thought was very smart marketing wise because it looks really cool.
Peter Svensson (ASSASSIN'S BLADE): Over time, it has become my favorite Judas Priest album of all time! Of course, there are countless classics and underrated gems on the other albums but somehow the overall feeling and energy of this album is outstanding. I get the feeling of a band pushing the boundaries of music and by doing so ultimately defining how Heavy Metal should sound.
Jamison Palmer (VISIGOTH): For me, it fits within the top 5 albums of Judas Priest's discography along with Defenders of the Faith, Screaming for Vengeance, Sad Wings of Destiny, and Painkiller. I'm one of those music dorks who divides bands into "eras" or "periods" of work, so I'd rank it just slightly below Sad Wings within Priest's first 5 albums. Songs like "Exciter", "Savage", and "Beyond the Realms of Death" are really heavy hitters!
Garry Pepperd (JAGUAR): Well for me Stained Class is my favourite Priest album. Some others come close like Destiny or Killing but they don't quite match it. It's simply an awesome album that l still regularly play. I saw them on this tour in 1978 and they blew me away as a teenager...!!
Kyriakos "Charlie" Tsiolis (AFTERMATH): Coming from an 80s metal head kid perspective British Steel was my entry to the glorious sounds of the mighty Priest. Released in '78 making it a blue print for the newly dubbed genre Now called Heavy Metal replacing the term Hard Rock.
But up until the early 80s the old guard refused the term "heavy metal" even to the point of getting angry in interviews when they were called Heavy Metal. It was all the 70s bands and Lemmy till he
died refused 'Head being dubbed a Metal band. Black Sabbath refused it. So, since I was a Metal obsessed kid at the time reading all the mags I was not digging the bands refusing it as the name of the genre and it actually confused me and I didn't get why the resistance. But however, there was one band that accepted it and took pride being called a Heavy Metal band.
Even in every interview they would state that they were proud as hell being called a Metal band. That left a major impression on my 12-year-old metal mind. I rate it as my third favorite Priest album. As for what makes it special to me it's the proto-Thrash Metal song "Exciter".
Jonathan "Sealey" Seale (IRON VOID): My personal favourite Priest album is Sad Wings of Destiny and I'm sure Steve and Rich would agree with this. However, Stained Class is definitely up there with their best records. I love the 70s Priest records, probably more so than the 80s classics, although they are killer too! It has a great production and the performances and songwriting are flawless. It also features Les Binks, who is my favourite Priest drummer of all time.
Michael Stützer (ARTILLERY): Stained Class is my second favorite JP record together with Sad Wings of Destiny. One of the things that made this record so good, beside there are no weak songs on it, is the guitar's sound that at that time was very heavy, especially the solos! Also, the unique drumming by Les Binks made this album so great, in my opinion.
Luxi: Stained Class is actually a pretty dark album both musically and lyrically and I am sure that when it was released in 1978, some fundamentalist, deeply religious groups considered Judas Priest as an evil, even satanic band. When you heard the album for the first time, did you find the album somehow "evil" or "satanic", in one way or the other?
Tony Dolan (VENOM INC.): Well, no, not at all! I didn't think about that at all. They were from a working class, industrial area like myself, suffered strikes, unemployment and 3-day weeks plus loss of power half
the week in the 1970s so people had to cook on propane and use candles for light [*lol*]. All of that influenced the dark, forbidding themes I guess. Loss and hopelessness, even the album title Stained Class. We were the class that was stained I think.
When the court cases came years later, I just laughed at not only the hypocrisy but the lunacy of it all. I think back then ALL Heavy Metal or Rock music was seen as satanic and bad but that started with Elvis and carried through anyway. But to be honest, it is as pathetic now as it was then. It is true that the Venom song "Black Metal"; it's a direct descendant from Exciter. The stops were a copycat on purpose to emulate the tracks dynamic. When myself and Mantas did the first M:Pire of Evil release we chose songs that influenced us from bands that did the same and Exciter from Judas Priest was one of them. We put it on the Creatures of the Black EP.
Tomi Mäenpää (SATAN'S FALL): I heard the album in the early/mid 90s when I was a kid, can't remember the exact year, but who cares. There's a dark presence in some of the songs, but it's impossible to find this album or Judas Priest as satanic.
King Fowley (DECEASED): No! I just found it to my liking tenfold! I love the barbaric yet in sync depth to it all. Nothing about it was wrong. it was 110% right!!!
Rob Urbinati (SACRIFICE): Priest is one band that I didn't get that satanic vibe from, in the way you would get from, say, the first Sabbath album.
Jeff Becerra (POSSESSED): I just thought it was heavy and cool as hell. There were other bands that were so much more out there with lyrics about the devil. So, it seemed really unfounded when I heard of the court case against Priest. Supposedly some kid had killed himself while listening to their song, "Better by You, Better than Me" and my friends all thought that it was crazy to blame Judas Priest (one of our favorite bands) for a kid killing himself. With all due respect to the family, there had to be deeper problems because music doesn't kill people. In fact, just the opposite, Stained Class became a part of our lives and was awesome. It made us happy, not evil. Of course, being "evil" was never a big fear of mine and Priest has some pretty dark themes which I admire.
Piotr "Peter" Wiwczarek (VADER): I listened to the album in the mid 80s and "dark and satanic" as themes were pretty familiar to me already, if you know what I mean. ;) Since I was possessed by Black Sabbath in 1980, I was walking on the left-hand path. I became hungrier for more and more extreme music as both a metal fan and a young guitarist in a newly formed band. Priest led me to extremity way before Slayer and Slayer would never exist without Priest's influence. However, I discovered the real potential of Stained Class years later after I got to learn the English language much better.
Count L.F. (MAUSOLEUM GATE): Not really. I don't think it's that "satanic". That is largely based on the case concerning the "Better by You, Better than Me" song which was claimed to include backwards messages. I think Sin After Sin or Sad Wings of Destiny are more "satanic" starting from the imagery.
Joe (EVIL INVADERS): I feel like this record was quite ahead of its time, especially riff-wise. There is a lot of power and energy in the songwriting on this record. But 8 years before that Black Sabbath already had their debut and to me, that sounded more satanic than Priest ever sounded. To me the lyrical themes on the
early Priest albums seem deeper than what they wrote later in their career and that's something that appeals to me about this record for sure!
Juan Garcia (MASTERS OF METAL): I never found the album to be "evil" or "satanic", I found it to be very inspiring. I heard the album for the first time in 1979 and thought it was amazing, especially the vocals and shredding guitar work. It also featured some dynamic drumming and is an overall masterpiece in my opinion. Judas Priest and Kiss inspired me to learn how to play guitar.
Fabio Steel (LIQUID STEEL): Not at all, actually. I just enjoyed the music in the first place. But, of course, songs like "Saints in Hell" or "Beyond the Realms of Death" would lead some to believe that the lyrics are somewhat dark. If you consider the period when this was released I am sure that religious fanatics were somewhat scared even though the lyrics are not at all satanic if you ask me.
Dave Starr (WILDESTARR): I never thought it was evil. Dark, yes, but lots of Metal is dark. People see and hear what they want to hear. I just thought it was cool music from a great band.
London Wilde (WILDESTARR): I was already a huge Black Sabbath fan by the time I heard my first Priest tune. I already loved the "evil chord" pioneered by Sabbath, and found it very appealing. What JP did for me was add a new level of energy and intensity to the music, and I have been hooked ever since.
Vesa Karppinen (WOLFSHEAD): I was aware of Stained Class' reputation before I heard it myself. That reputation actually increased my interest towards it, ha ha! Like most classic Heavy Metal, it is a sonic equivalent to a medieval painting, and for instance the middle part in "Saints in Hell" is like a Hieronymus Bosch vision of the inferno in aural form. It certainly has some evil sounding riffs and passages in there.
Simon Jones (RIFT): No, this album has never struck me as evil or satanic but lyrically it has dark themes that kind of reflect a loss of innocence and a realization of how the world really is. This is demonstrated on tracks like "Stained Class", "Savage" and "Beyond the Realms of Death".
Ron Rinehart (DARK ANGEL): Not at all!!! I was amazed by the overall depth of this band. To me, Judas Priest's strength has always been in their diversity. Those who look for the negative will find it, even when it's not there.
Bruno Dolheguy (KILLERS): Never think about it really. Religions are shit and music is the most important!!
John Ricci (EXCITER): No, when I heard the album I definitely did not think it was satanic or evil but, of course, we are musicians and we are used to things like that but I can see to the average listener it could sound evil to them, ha ha!!
Jan Bünning (PARAGON): Of course not, because when I heard it first I was very young (it was in the 80s) and I couldn't figure out the lyrics very well, except for "Beyond the Realms of Death", which is also still one of my favourite Priest songs when it comes to lyrics and music.
Stephan Gebédi (THANATOS): As a matter of fact, I think it's their most critical and "socially aware" album. Songs like "Savage", "Invader", "Beyond..." and the title
track all deal with serious topics; critical lyrics about society, mankind, psychological moods, etc. They abandoned all of that when they started writing stuff about leather, metal and bikes like "Metal Gods", "Breaking the Law" and "Hell Bent for Leather".
And yes, this might be their darkest record, but I never got a satanic or "evil" feeling from this record, just dark in the sense of sounding depressive...
Peter Svensson (ASSASSIN'S BLADE): The album definitely has a darker feel to it than most Priest albums. I remember hearing about the suicide trial and a friend and I spent many hours trying to find the "Do it!" in "Better by You, Better than Me". We found something that could resemble it and I still hear it when I listen to the original CD. However, for the remaster it has disappeared so maybe it was just a breathing sound or something. I remember deciphering "suicide" from the cover, which can be seen (with some imagination) only on some pressings...
Tyler Satterlee (BLESSED CURSE): Hahaha, no never. Not once did I attribute the songs, sounds and vibe of Stained Class to be in league with the cloven hooved one. Although the songwriting skills and ability would make you think they made a pact with the dark one! It is a very bleak record analyzing society as a whole, whether in the millions or describing an individual. There is a "chip on your shoulder" cynical "fuck you" sneer musically, especially lyrically, that this album conveys. Almost like the world and society let you down and now you're pissed off at that betrayal. Very angry musicianship and vocals on it.
Anyway, I think this is the Priest album that has the most lyrics about death in different shapes, but still they span a lot of different subjects. This makes the lyrics on Stained Class some of my favorite lyrics ever. There are so many great details in the songs/lyrics, like the French part in "Saints in Hell". That more bands didn't copy this is a mystery to me. On the other hand, it might not be the most obvious thing to do and the more blunt approach on later records is more effective.
Jamison Palmer (VISIGOTH): When I was getting into Judas Priest, I was about 17 and had been listening to a lot of Thrash, Death and Black Metal, so at the time, I was more into Priest's slightly later period albums with more "modern" sounding production, like Painkiller and Screaming for Vengeance. Stained Class, Sad Wings, Sin After Sin, etc. didn't sound particularly "evil" to me at the time. I came around to Priest's 70s material in my early 20s, when I developed a taste for bands like Rainbow and Blue Öyster Cult and acclimated to the more natural production styles featured on most 70s Hard Rock albums. Taken amongst their peers at the time, Priest's early output is crushingly heavy - Sabbath had stumbled a bit by that point in the decade, Uriah Heep had gone soft, Deep Purple broke up, the next wave of Heavy Metal in the UK was in its infancy - Priest was carrying the torch during the late 70s for sure.
Garry Pepperd (JAGUAR): No l didn't. I was just a teenage headbanger that knew a great album when l heard one. Evil? Satanic? That's ridiculous... (there you go: this goes out to all of you sad people out there that wanted to make JP a scapegoat for something as totally absurd and insane as hiding satanic messages in their songs back in those days - Luxi).
Kyriakos "Charlie" Tsiolis (AFTERMATH): No, not at all and before seeing the first and second Venom albums the only band I seen as "scary or evil" was Sabbath and that was due to the inside pic of the We Sold Our Souls... album and the song "War Pigs". I just had a funny flashback of my brother and me prank calling people; we would prank call as most kids did back then and used "War Pigs" and the Damien Omen soundtrack to intensify the calls because pre-teen boys voices don't cut it alone.
Jonathan 'Sealey' Seale (IRON VOID): Ha, ha! No, not at all!
Michael Stützer (ARTILLERY): No but it was one of the heaviest albums at that time with songs like "Exciter", "Invader" and "Heroes End".
Luxi: What has this album taught you about songwriting?
Tony Dolan (VENOM INC.): Well it is no secret that it has influenced Mantas' approach but for me? This album, showed me how to make Metal that is direct yet retaining polish and attitude as well as adding pure class. Make it interesting lyrically, dynamic sonically and within the intricate development of the riffs, keep it driving forward like a heavy piece of industrial machinery. Make it exciting!
Tomi Mäenpää (SATAN'S FALL): The album itself doesn't teach you how to become a decent songwriter, but Judas Priest as a band does.
King Fowley (DECEASED): It shows there's more to Heavy Metal than just a crunching guitar. It
soars, it drips, and it bleeds thought provoking arrangements. Priest should have stayed more in touch with this style but toned it down for a simpler approach with the follow-ups.
Rob Urbinati (SACRIFICE): Priest overall, not just this album, has taught pretty much every single Metal band a lesson in songwriting, among many, many other things. A fucking great, immortal band.
Piotr "Peter" Wiwczarek (VADER): In the early years I was usually inspired more by song titles than lyrics themselves. I used to work with a dictionary and my own imagination ;) The real thing came later on, however, if you look at some of Vader's early song titles, you could say that Priest's songs were still haunting in my head. Our early stuff had titles like "Tyrants of Hell", "Necropolis" or "Decapitated Saints".
Count L.F. (MAUSOLEUM GATE): The one song that really lifts this album to a special class is "Beyond the Realms of Death". Its variation in light and shade is convincing.
Joe (EVIL INVADERS): The cool thing about this album is that the guitar riffs just keep on going even when Halford is singing. It seems like they didn't make space for him but just kept on going and it worked out
just fine! When I write songs, I tend to forget to leave space for vocals and just write a bunch of cool riffs in a row. I don't know if that's a good or bad thing though, haha!
Juan Garcia (MASTERS OF METAL): I still listen to this album to this day; Stained Class taught me the importance of song structure and how to mix melody with heavy riffs.
Fabio Steel (LIQUID STEEL): I think it is crucial to write music rich in variety. Priest has always been that. If you compare the songs "Beyond the Realms of Death (which is one of my favourite Priest songs)" and the song "Stained Class" it shows you that there are many different facets of the band. That's what I love about that album and that's what defines good songwriting for me.
Dave Starr (WILDESTARR): "Exciter" shows that you can be very heavy and still have great hooks and melody. That's something we strive to do in WildeStarr. "Beyond the Realms of Death" is a masterpiece. I'd like to think I've written a few of those, but I will leave that for others to decide!
London Wilde (WILDESTARR): Every time I am confronted with a moody dark piece of music that I need to write lyrics and melody to, I can't help but think of "Beyond the Realms of Death" which is the ultimate ballad masterpiece. Of course, I have never managed to touch the coat tails of what Halford achieved on that tune, but I keep trying!
Vesa Karppinen (WOLFSHEAD): Music should be allowed to breathe. The most dramatic Metal is a combination of light and shade.
Simon Jones (RIFT): As a young metal head in the early 80s starting out writing riffs and learning to solo, this album and band were a blueprint though I can't claim to have ever come close to this level of genius. Glen Tipton has always been a hero to me, the way he puts a solo together is superb. Halford's vocal
performances are undoubtedly sublime but his actual lyrics are a thing of beauty conjuring imagery with ease. Having only recently started to write lyrics (for my band Rift, and the album Super Killer Fragile) his work is something to aspire to.
Ron Rinehart (DARK ANGEL): Do not limit yourself. There are no rules in music or song writing. Write what you love, put your life into what you do. People notice and fall in love with what is real.
Bruno Dolheguy (KILLERS): Nothing really directly but perhaps unconsciously it has taught many things to me as a musician, yes!!
John Ricci (EXCITER): This album taught is about composition and at the same time playing fast but still making sense of the music.
Jan Bünning (PARAGON): More or less I answered to this question in number 1. "Exciter," or better Priest in general, are a big inspiration for Paragon with twin guitars, double bass and epic singing. They have a lot of hymns but never have cheesy melodies like many other so-called Metal bands these days. What I really like about them is that they are always diversified on their albums. None of the tracks sound the
same and there are almost no two Priest albums that sound similar, except maybe Screaming for Vengeance and Defenders of the Faith. We try the same thing as it is boring only to have fast songs on an album, for example.
Stephan Gebédi (THANATOS): The dynamics of both the entire album and the songs themselves; how to structure songs, build up tension and make them more exciting. The same goes for the album; it's important to have dynamics over the entire album like starting off with a fast opening track, slowing down a bit with the second one and then building up tension to the more epic tracks. This album also shows how important a guitar solo can be, when it becomes a song within the song, which happens in "Beyond the Realms of Death" obviously; one of the best guitar solos ever recorded and you can sing along with the lead guitar from start to finish; brilliant!
Tyler Satterlee (BLESSED CURSE): Judas Priest has been beyond measure in terms of influence and I would think 99% of all true metal bands would agree. They just nailed it, the look, the heavy sound, the attitude and flying the flag for what people call Heavy Metal. Blessed Curse studied and took many notes while rehearsing their songs and still do. They are brilliant! The structure, very much like a well-made movie, is incredible. You get hooked on it and follow it to the end for each song especially on Stained Class. Songs like "Exciter" make you feel like you're going a million miles an hour (think how heavy something that fast with
double bass was for the 70s) then it stomps with the anthemic title track which is a must for headbanging, and finally drawing every human on Earth to the haunting atmosphere of "Beyond the Realms of Death". The whole record absolutely rules.
Peter Svensson (ASSASSIN'S BLADE): There are so many details and turns in the songs on this album and I think that the most valuable lesson from this is that you can make intricate songs but still make them rock and make them memorable. In fact, I think that that is how you make a long-lasting album. However, very few artists can create anything similar to what Priest did on this album!
Jamison Palmer (VISIGOTH): Judas Priest knows how to use traditional Pop song structures without letting it get out of hand. Their entire career is based on it. Up until Killing Machine, they would just dive in with these long bridges, extended solo sections, and so forth, but unlike bands with weaker songwriters, it never got away from them. They always seemed to know how to bring it back home, and how to give each song a unique identity while still having a cohesive album.
Garry Pepperd (JAGUAR): This album directly influenced early Jaguar because we loved it so much. We played it to death and those influences soaked in.
Kyriakos "Charlie" Tsiolis (AFTERMATH): For songwriting it didn't have any effect on me.
Jonathan "Sealey" Seale (IRON VOID): Judas Priest are one of our main influences and very important to me personally as I'm from Birmingham, too. We're always learning from them, it's a lesson that
never ends. One thing is certain, Priest always write catchy songs and that's something we always strive for with Iron Void too.
Michael Stützer (ARTILLERY): It was a great inspiration for Artillery with the songs like "Exciter" and "Heroes End".
Luxi: What is your favorite song from Stained Class and why?
Tony Dolan (VENOM INC.): "Beyond the Realms of Death". It's just... A master class in Heavy Metal...!! FULL STOP!! https://www.youtube.com/watch?v=F2i1dinm3UE
Tomi Mäenpää (SATAN'S FALL): So many killer tracks on that album, so this is gonna be tough one but I think I will go with "Beyond the Realms of Death". It's a fucking massive song with an unbeatable atmosphere. The emotion of Halford's vocals throughout the song, all the clean and heavy parts and about those solo sections. Enough said!
King Fowley (DECEASED): That's tough! I love the ripping "Exciter" for its in your face attack. Then I love "Beyond the Realms of Death" for its depth and deeper meaning. Then I turn and love "Saints in Hell" for its crippling heaviness. I pick it all, can't go with just one!!!
Rob Urbinati (SACRIFICE): Not too often do I pick a ballad but "Beyond the Realms of Death&
quot;. It's about the heaviest ballad ever written, and to see it performed live leaves you in awe of the entire band.
Jeff Becerra (POSSESSED): Oh man, that's difficult [*lol*] Can it be a three-way tie? Okay, if I HAD to say, and while it is by far not the fastest song on Stained Class, I would have to say, "Savage" because it is so well put together and uses time, tempo and lyrics in such a way as to be super fucking heavy. And you can hear the influence of "Savage" in so many other bands for sure. Great song, wish it was longer. Timing and tempo have always been amazing with Priest. You can hear their roots coming through in a big way on "Savage". Amazing song, amazing band. I was lucky enough to play with Priest at France's Hellfest and it was one of the highlights of my life, and a dream come true. Long live Judas Priest, Metal 4 Life!!
Piotr "Peter" Wiwczarek (VADER): Hard to say. I love all of them! "Exciter"
is still spinning in my head from time to time since I got Unleashed in the East in my hands. I'm amazed by the beginning of "Beyond the Realms of Death" and the lead in it. "Heroes End" sounded so timeless in those days. As I said, I love the whole album and can't wait to hear more songs live. Priest can still deliver, can't they? \,,/
Count L.F. (MAUSOLEUM GATE): Obviously "Beyond the Realms of Death" is the one. Its melodies create a very atmospheric and dark imagery. Tragedy is also involved. There you have basic elements of an epic Heavy Metal song.
Joe (EVIL INVADERS): My favourite song off the record is definitely "Beyond the Realms of Death". It just has it all. The dynamics in this song are amazing, the lyrics are very touching and it builds so well. The ending is a total climax and there's nothing you could change about this song that would be an improvement to the songwriting. It has no weak spot.
Juan Garcia (MASTERS OF METAL): It's very difficult to pick one but I like "Beyond the Realms of Death" a lot; so much so that Agent Steel covered it on the comeback album Omega Conspiracy in 1999.
Fabio Steel (LIQUID STEEL): If I had to pick one song off that album it's got to be "Beyond
the Realms of Death" because it just gets me every time. That song has so much depth to it, it is beautiful, it's heavy, it's emotional, the wonderful, dark lyrics and the guitar solo just make it a perfect song for me.
Dave Starr (WILDESTARR): "Beyond the Realms of Death" is the highlight for me on Stained Class, such an epic song! Great dynamics throughout, and Glenn's solo is so brilliant. The whole song is.
London Wilde (WILDESTARR): It would have to be "Beyond the Realms of Death". Vocally it is nearly impossible to sing, the range of emotion is like a depth charge. It's so powerful, epic, haunting and dramatic. Metal doesn't get any better!
Vesa Karppinen (WOLFSHEAD): If I am forced at gunpoint to choose just one I'd pick "Beyond the Realms of Death". It has all the elements I love about Judas Priest. Excellent vocals, ultra-heavy riffing, blistering lead work, light and shade. Not to mention the lyrics which really strike a chord.
Simon Jones (RIFT): My favourite track from Stained Class is close between "Beyond the
Realms of Death" and "Savage". The way the guitar solo ends in "Realm" decaying into feedback with soulful vibrato gets me every time but I'd pick "Savage" as I love the lyrics telling of domination of native culture by so-called modern man. I found this very profound at the age of 15 and is a subject I pick up on in the Rift track "Diminish".
Ron Rinehart (DARK ANGEL): Oh yeah... Again, "Beyond the Realms of Death!!!" Still to this day one of my all-time favorite Judas Priest songs. To me this is song writing at its best. You can feel the emotion when you listen to that song. Being a vocalist myself, that is one of the insane classic songs that I wish I would have written. The definition of timeless!
Bruno Dolheguy (KILLERS): As much as "Exciter" is a really great song, "Beyond the Realms of Death" is a masterpiece. That's the most beautiful song from Judas Priest. The sound is perfect (which is not necessarily the case with some other songs off that record). And the first lead guitar solo is one of my first things that I tried to learn to play properly. Plus, the final lead guitar part is truly phenomenal!!
John Ricci (EXCITER): My favourite song on the album is "Exciter" for a couple of
reasons. This song captures the essence and energy of what we are all about and also a lot of our song structures were formulated by listening to this song.
Jan Bünning (PARAGON): It's very hard for me to pick just one song as it has two of my all-time Priest and Metal in general songs on it. My two faves would be "Beyond the Realms of Death" and "Exciter".
Stephan Gebédi (THANATOS): Wow, this is really difficult as "Stained Class", "Invader", "Saints in Hell", "Savage" and "Beyond the Realms of Death" are all brilliant. If I had to pick one song this moment I would say "Saints in Hell" but I will probably name one of those other 4 tomorrow. ;o)
Tyler Satterlee (BLESSED CURSE): "Beyond the Realms of Death". The sheer emotion in this song that can make you cry, balanced by awesomely angry and heavy sections and riffs, especially with Glen
Tipton's solos and melodies. It is nothing short of genius. It really is the sound of tragedy in the saddest way which is taking your own life. If you have ever known anyone who has killed themselves or had thoughts yourself of leaving this world by your own hand, you know how horrible it is. "Keep the world, and all its sin, it's not fit, for living in". That line is so powerful and resonates with millions of people who deal with those thoughts every single painful day. This was before Iron Maiden's "Hallowed be thy Name" and Metallica's "Fade to Black" etc... So you can tell how it influenced both of those bands for the melancholy heavy ballad type structure. Masterpiece and one of the greatest Metal songs ever written. Incredibly powerful for a Metal band. THE Metal band, JUDAS PRIEST!!!
Peter Svensson (ASSASSIN'S BLADE): Choosing one song is basically impossible. I could say that I would not choose "Heroes End" or "Invader", very good songs but compared to "Exciter", "Beyond the Realms of Death", "Stained Class" or "Saints in Hell" they don't quite measure up. I could go with "Savage" because it is a song that I enjoyed very early on, I like the theme very much. However, I will go with "Saints in Hell" just for the doomsday feel of that song (ask me tomorrow I will choose another track...).
Jamison Palmer (VISIGOTH): This is tough. I'd say it's a toss-up between "Exciter" and "Beyond the Realms of Death", depending on whether my mood is energetic or introspective. "Exciter" is simply brilliant songwriting, and so fast and intense for '78. That song alone is a huge influence on Heavy Metal. "Beyond the Realms of Death" is a giant stone totem to the power of Heavy Metal in dealing with lyrics about dark topics. What a massive song all around!
Garry Pepperd (JAGUAR): Hmm....tricky, but if pushed l would choose "Beyond the Realms of Death". Glenn Tipton's solo is just beautiful, perfect for the song...
Kyriakos "Charlie" Tsiolis (AFTERMATH): "Exciter" is my favorite and as I
stated above it was a proto-Thrash song like Accept had with "Fast as a Shark". For this reason, it is my favorite. I will also add that "Beyond the Realms of Death" is the runner-up due to the epic nature of this song.
Jonathan "Sealey" Seale (IRON VOID): It's a tough choice as there are some great songs included on this album including "Exciter" (the blueprint for Thrash Metal), "Stained Class" and "Saints in Hell', among others. However, my favourite is "Beyond the Realms of Death", without a doubt! It has heavy parts, beautiful softer passages, astounding vocals and some of the best Metal riffs ever! What more do you need?! A stone-cold classic song.
Michael Stützer (ARTILLERY): I really like the whole album but songs like "Exciter" because of its power, and "Beyond the Realms of Death", which is one of the best heavy ballads ever made, Rob contributing with one of his best vocals ever, are among my favorites.
Songs like "Heroes End" and the cover of Spooky Tooth's "Better by You, Better by Me" are great; all those songs that have inspired me and Morten as songwriters.
The Metal Crypt - Crushing Posers Since 1999
Copyright © 1999-2023, Michel Renaud / The Metal Crypt. All Rights Reserved.