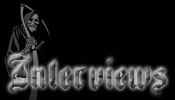 Tribute to Peter Hobbs
All interviews conducted by Luxi Lahtinen
Date online: November 24, 2019



Peter Hobbs, who formed Hobbs Angel of Death in 1987 (as Angel of Death first), was one of the most important figures in the Australian Thrash Metal scene in the late eighties. He was a devoted metalhead who was hugely inspired by the extreme side of Heavy Metal, aggressive, evil and mercilessly attacking Thrash Metal that is, especially Slayer. Peter loved Slayer and he never hid that love of LA's Thrash Metal gift to the world. Hobb's self-titled debut album, released on Steamhammer Records in 1988, was massively inspired by Slayer and people soon started calling the band "Australia's answer to Slayer." Peter himself said his band played "Virgin Metal", referring to an untainted and pure form of Metal. Shortly after the album's release, the band dissolved for seven years before coming back and releasing their hard to find follow-up album, Inheritance, in 1995, which didn't quite live up the standards set by the band's well-respected debut.
The band went back in to hiding for many years until in 2002 when they signed a four-album deal with the native label, Modern Invasion Music, which re-released the band's debut with bonus tracks and a demo compilation titled Hobbs' Satan's Crusade, featuring the band's two old demos.
In 2010 there was a new creative spark in Peter's mind, and he started writing new material constantly and when not writing, he got his band back on the road. They toured twice in Europe, once in the USA and played in Japan between 2012 and 2015. These tours made it clear there's still a demand by metalheads around the world to celebrate Peter's creation live.
In October 2016, the band's long-awaited third studio album, Heaven Bled, was released by Hell's Headbangers and High Roller Records in various formats. The album was well received among metalheads worldwide and
undoubtedly pushed Peter even more to keep the wheel rolling.
On October 21, 2019, the Metal world was hit with sad news; Peter had passed away at his home in Eden, NSW, Australia. His untimely death left many people mourning, confused and just sad. The community had lost another Metal brother; the kind of true Metal warrior who loved what he was doing and was known for his kindness and a true gentleman's attitude towards the fans.
The Metal Crypt contacted several musicians to ask what Peter Hobbs and his band meant to them over the years, when they first heard Hobbs Angel of Death and what kind of personal encounters they had with Mr. Hobbs.
Rest well in peace, our Aussie metal brother, friend and legend. You'll never be forgotten...
The Metal Crypt sincerely thanks the following individuals for their contributions: King Fowley (Deceased), Saundies (Sithlord), Vrath (Craven Idol and Scythian), Shaun Farrugia (In Malice's Wake), Mikel (Nuclear Revenge), Iron Chris (Hellish Crossfire), Matt Skitz Sanders (Diabolic Rites), Demon Fog (Songe d' Enfer), Seth and Christian (ShreddeR) and Costa Stoios (Iron Pegasus Records)
Luxi: Can you remember the first time you heard Hobbs Angel of Death and what kind of impression this music left on you?
King (DECEASED): I picked the record up and found it ripping and high energy. Instantly thought, these guys are cool!
Saundies (SITHLORD): I remember first hearing about them in 1987. When I first started playing guitar, one of my first Thrash bands used to rehearse in the same rehearsal studio that Peter was using. They were just called Angel of Death at that time. I didn't get to hear much of their music back then as he was keeping it quite secret. It was only when the self-titled album was released that I actually got to hear it and it totally blew my mind. I was 16 at the time and had no idea that 16 years later, I'd actually be playing in the band. It was like a dream come true.
Vrath (CRAVEN IDOL / SCYTHIAN): I was probably 16-17 when I first heard the debut. I remember feeling instant kinship to the music; everything I wanted to happen "next" in a song, happened next. I'm sure I subconsciously "borrow" from that record when writing music all the time. The song writing is so weirdly satisfying. Hobbs was also definitely a portal when getting into bands like Gospel of the Horns and Corpse Molestation.
Shaun Farrugia (IN MALICE'S WAKE): My first time was many years ago at Australia's Metal for the Brain festivals here in Canberra. I was blown away to learn that kind of filthy, evil thrash was birthed from our side of the world and was respected worldwide. It was a very big inspiration. I found a copy of Satan's Crusade not long afterward and was able to appreciate the killer tracks more intimately. It is absolutely killer material that will last forever.
Mikel (NUCLEAR REVENGE): The first time I listened to Hobbs Angel of Death was some years ago while I was searching for Australian Metal bands. I'm a huge fan of Australian Metal because I think they have their own personality and characteristic sound. This band was the first one I've discovered, so it fucking blew my mind. Then, thanks to that, I've discovered other Aussie bands like Deströyer 666, Gospel of the Horns, Vomitor...
Iron Chris (HELLISH CROSSFIRE): I remember having read an article in the mid-90s about Hobbs Angel of Death in a legendary encyclopedic book by Germany's Matthias Herr. Judging from the band's name, the author mentioned a certain relation to old Slayer in the music of this Australian horde. And as I was (and still am) a worshipper of early US Thrash giants, I had to give a listen to the infamous debut album of Pete Hobbs & co.! The moment I listened to classics like "House of Death", "Satans Crusade" or "Crucifixion", I was totally blown away by the sheer aggressiveness and insanity this record was spreading!!! Yeah, there were some early Slayer vibes, but in the end this album had its own unique character, and having been released originally back in 1988 I guess it was one of the first ever official studio longplayers by an Australian Thrash group. So Pete Hobbs was a pioneer of his own in the
end as well! After having listened to the debut album by Hobbs Angel of Death I later on also bought the infamously great demo collection Hobbs' Satan's Crusade back in 2003. However, I didn´t know there was even a second longplayer called Inheritance, and it was many years later, thanks to the internet, I found out about it. Anyway, I was happy to see Hobbs Angel of Death going strong again with their third record Heaven Bled back in 2016. Who could have known that this would unfortunately be the last studio effort of this legendary band? However, Hobbs Angel of Death made me understand from which breeding ground Aussie troops like Bestial Warlust, Deströyer 666, Sadistik Exekution, Gospel of the Horns, Vomitor, Razor of Occam, Grenade, Nocturnal Graves and Hellbringer where coming from. Knowing the music of Pete Hobbs made me want to explore the infamously great and ancient Aussie scene much more, getting into the sound of killer acts such as i.e., Slaughter Lord, Armoured Angel, Incubus / Spectral Birth, Martire etc. etc. Ok, Mortal Sin's fantastic debut Mayhemic Destruction was released one year before the debut of Hobbs Angel of Death, but if I had to choose one out of those two pioneers of Australian Thrash Metal, I'd go for Uncle Hobbs due to the more aggressive and filthy approach his music had. I, of course, don't mean that Mayhemic Destruction was not a good album, no way! I just want to express that the Hobbs debut appealed more to my personal taste in Thrash Metal. The music of this horde from Down Under, sounding at the same time well played and aggressive as fuck, made an impression on me and my writing for Hellish Crossfire as well, like all bands that dedicated themselves to the real essence of this kind of Metal do!!!
Matt Skitz Sanders (DIABOLIC RITES): The first time I heard Hobb's Angel of Death was in 1990. A friend of mine had a copy of the album on tape and I was impressed at how heavy, raw and catchy it was! Tracks like "Brotherhood" and "Marie Antoinette" really stood out to me. Satanic Aussie Thrash Metal at its finest!
Demon Fog (SONGE d' ENFER): It wasn't until sometime around 1991. I was doing a lot of tape trading and people had those enormous lists with demos, rehearsal taps and live recordings from bands that were so underground and hard to find; things you were looking for and no one had.
But there were a lot of bands that I didn't know, so I always liked to gamble and pick one or two bands from those lists - and Hobbs Angel of Death was one those bands I was curious to listen to. They were quite obscure in the Brazilian scene.
In one of these trades with a buddy from São Paulo, I got some demos from Brazilian bands and two full albums recorded on tape. One was Bulldozer's The Day of Wrath and the other was Hobbs Angel of Death's
debut and the moment I played both albums, I already knew that it was excellent stuff! My impression was that Hobbs Angel of Death played the kind of perfect Thrash/Death Metal that I was looking for! I thought of Possessed and Slayer when I listened to it - none of that Thrash mosh shit that many bands were doing at that time! And the lyrics we right up my alley!! I even found some similarities with some Brazilian Thrash/Death bands... Hail Virgin Metal!!
Seth and Christian (SHREDDER): Like most young metalheads, it began with searching Australian Thrash Metal bands on the internet and, of course, Hobbs Angel of Death came up. Listening to that for the first time is an experience I can confidently say we would all love to relive.
Costa Stoios (IRON PEGASUS RECORDS): Well, I don't remember exactly when, I think it must have been around 1988/1989 when I bought the debut album. It was my second compact disc that I ever bought and I even didn't have a CD player yet. I had to go to my school's library to listen to the album with headphones. When I listened to the album for the very first time, I was totally blown away. I was (and still am) a mega-fan of early SLAYER and Hobbs were just like that, like an evil version of it. Very straight to the point, killer sound and great speed riffs. And I couldn't believe that the guy on the band photo was the drummer. The drums were insane but that guy looked so "normal." That's the way you thought as a naive teenage headbanger who was damned in a small village somewhere at the end of the world. You thought that a drummer who plays like this must look like Conan. For me, this album featured the type of Thrash Metal that I already started to miss during that time, because more or less all my fave bands got weaker and weaker; Slayer, Kreator, Venom, Whiplash, etc. etc.
The album came too late, though. Thrash Metal with an evil image seemed to be out of date. It really was a pity to see that it was sold for peanuts shortly after its release. The LP was like 1,90 DEM here in Germany for many years... But anyway, the first Hobbs album was and still is a cult release and I still love it. The cover, Peter Hobbs in flames, leather, looking evil, etc. etc. - still one of my top wicked Thrash releases of the 80s!
Luxi: Since the band reformed in 2002, they toured the world and visited places they had never visited before. Did you catch the band live after the reunion? How about during the band's first period, between 1987-1996?
King (DECEASED): We played together in New York. The show ran real fucking late, well into 3-4 a.m.! All night Metal attack! Seems all of the Metal madmen run at night. :)
Saundies (SITHLORD): As I mentioned before, I played those 2004 European shows with Hobbs Angel of Death, Wacken being the most notable. We also played Tilburg in Holland, Oslo, Norway with 1349 and the Up from the Ground festival in Gemunden, Germany with Malevolent Creation, Desaster, and many more bands.
I did see Hobbs Angel of Death's first ever show in 1988 at a place called Bell St Rock in Preston and
then after that, they played two shows in Adelaide at the New Century Hotel. These shows featured the S/T album lineup and they were absolutely killer! Then, they got another bassist and drummer and even though Mark Woolley was still in the band, they never quite sounded as good as they had. It was quite a shame really.
Vrath (CRAVEN IDOL / SCYTHIAN): I caught them at Wacken 2004, which was a surreal (daytime) experience. The festival had already become pretty commercial at the time, so it was a great to see Hobbs play.
I also saw them at Hell's pleasure in 2013. I thought the grey and weathered look suited the man perfectly.
Unfortunately, I was merely a youngling during the band's first stint, so missed them that time round.
Shaun Farrugia (IN MALICE'S WAKE): Was way to young and green to catch an evil Thrash show in that first period, bet I missed something special. But as stated above, I saw them i the early 2000s. Over the last few years though In Malice's Wake have had many chances to share the stage and cannot think of any other bands I look forward to playing with more. It is always great to know I get to see Hobbs after my set is finished, makes for one hell of an evening.
Mikel (NUCLEAR REVENGE): Unfortunately, I was going to see him live back in 2017 but they had to cancel their gig due to Peter's illness. I hoped to see them again but I've never had the chance.
Iron Chris (HELLISH CROSSFIRE): Unfortunately, I was too young to experience a Hobbs live show during the band's first period between 1987 and 1996. I'm also not sure if they toured Europe back then at all. I managed to see them at 2004's Up from the Ground Open Air festival. I remember their show not being perfect and that colleagues told me that another gig a few days or weeks before was much better. However, I got the lucky chance to experience the infamous brutality of a top-notch and high-quality Hobbs show years later at 2013's edition of Hell's Pleasure Open Air fest in East Germany! THIS was definitely a fucking insane, intense concert that was living up to all my expectations concerning this group!!! And by the way, it was great to experience Vomitor, another lunatic entity of dirty Oz Metal on the same bill of the 2013 edition of the festival as well.
Matt Skitz Sanders (DIABOLIC RITES): I saw Hobbs play sometime in the mid 2000s and loved hearing those 80s songs live. Pete had a great energy and presence on stage.
Demon Fog (SONGE d' ENFER): No, unfortunately I have never seen them live... Just watched some live videos from them back in the day.
Seth and Christian (SHREDDER): We, unfortunately, never got the chance to see Hobbs Angel of Death, but out bass player (Zac Halpin) got the privilege to play guitar for Hobbs on what, unfortunately, was his last gig.
Costa Stoios (IRON PEGASUS RECORDS): I saw Hobbs three times. It was great to finally see the band that I loved as a teenage banger after so many years. I could never have imagined it. Between 1987 and 1996 I had no clue
about what was going on with the band except for their second album, but it was different from the debut, it was a bit more technical and less evil. Still cool though.
Luxi: Peter was considered a nice and easy-going gentleman who was very easily approached. Did you get a chance to meet him and can you still remember what you talked about?
King (DECEASED): We had a short conversation at the gig together. We talked about the old school and how the scene had changed a bit but the heart of it all stayed the same. We also yapped now and then on Facebook. Really good cat he was, with a lot of humor in his ways.
Saundies (SITHLORD): He was a great man to be in a band with. We had a lot of laughs, shared a lot of great stories and I learned quite a lot from him. His focus was incredible. We had conflicting opinions and I finally departed in 2012 but that's all part of being in a band. At the end of the day, it was Peter's band and there was no animosity when I departed. I was disappointed, though.
Vrath (CRAVEN IDOL / SCYTHIAN): Alas, due to several twists of fate, I never did. Due to this, I initially questioned whether I was qualified to answer these questions in the first place.
I was dying to meet him at Hell's Pleasure in 2013, but predictably got too drunk and surely did nothing of any value instead.
Needless to say, I was ecstatic when my band Scythian were booked to tour with Hobbs Angel of Death (and Atomic Aggressor) on a US in 2016, starting with the Hell's Headbash in Cleveland. Unfortunately, they were denied entry at the border and it never came to pass. It's one of those "what-could-have-been" moments that will always haunt us and now will never happen.
Shaun Farrugia (IN MALICE'S WAKE): I was stoked to meet him and have a chat when we shared the stage with them at a local intimate show at the Bendigo hotel. Pete was one of those guys who just loved metal, he was always around to watch our set and really watched. He was absolutely easygoing with a great sense of humor. Everyone has said post-mortem that he was a gentleman I can honestly say I've never felt more respected professionally than I felt in my dealings with him. But more than that he really was just a great bloke, and every member of IMW got to spend time
chatting with Pete, and you always walked away thinking, what a killer bloke. Have looked up to him since I first met him. Geniune, honest man with a great spirit. He will be really missed.
Mikel (NUCLEAR REVENGE): As I said before, I couldn't meet him. Anyway, I've lots of friends who know him, and as you said, they told me that he was a very nice guy and a big Metal maniac.
Iron Chris (HELLISH CROSSFIRE): The first time I was in touch with Pete was doing an interview with him for my fanzine Blood of the Ancient back in the early 2000s. We were talking about the history of the band and future plans concerning bringing Hobbs Angel of Death back on the road. Pete was looking forward to finally play in Germany plus was adding some anecdotes. He also said that he already had fourteen new tracks ready and was in preparation to record them. As we all know now it took a bit longer for Hobbs Angel of Death to come along with a new full-length record. Pete was aware of the fact that his debut was his masterpiece, so he more or less wished to wipe out memory concerning the second record Inheritance that he obviously didn't like that much anymore. As for anecdotes, I was asking him for example why the 1988 demo was called Virgin Metal Invasion from Down Under and he answered: "Well, at the same time Slayer, Celtic Frost, Destruction and Sodom crossed our path. At the time we felt that our music was fresh, unfucked by no one, it was simply 'Virgin Metal' for us at the time." I, furthermore, wanted to know if Hobbs felt proud that unlike many other groups in Metal Hobbs Angel of Death always stayed true to their roots never wimping out and if he sometimes wished to be as famous as Slayer who could make a living out of music. His answer was as follows; "Of course I am, and I think if I would have gone in one line with these groups back then, I would still be the same person these days, however, there's no fear and not just memory for me. I am the fire from Oz now and burning the earth is my job, which I will complete!!! Hobbs, the unstoppable force!!!" I think that says enough about his attitude
towards music and the underground in general...!
Back then at 2004's Up from the Ground Open Air I was standing together with some friends next to the stage when Pete was passing by. My colleagues started talking with him and letting him sign their jeans Kutte. Although not being an "autograph hunter" myself at all I decided to let him do the same. Mr. Hobbs was the first musician ever to sign my Kutte, lots of others that I got in touch with mainly because of my activities in Metal journalism followed. It´s quite said having to ad Pete to the list of musicians who wrote on my Kutte that are not walking this earth anymore. I guess that list will get longer the more time passes by – which, on the other hand, is a natural thing as well, of course. Pete's autograph was important to me as his music meant (and still means!) so much to me. Plus there's the fact that the musician being the first ever to sign your Kutte is also somebody you'll remember for the rest of your life! As far as what we were talking about, I don't remember that much, honestly. All I can say is that it was more like a short handshake and didn't go much further than "thank you for your music, Pete", I think.
Matt Skitz Sanders (DIABOLIC RITES): One night after a metal gig in Melbourne, Pete and myself went out to some late-night bars, drinking all night, when he asked if I'd be interested in playing drums for him. Seven years later I joined the band for over a year's worth of Metal chaos including the six-week European tour in 2013. It was an absolute honour to play for Pete!
There were many interesting moments with Pete and some of his unique humour...
Demon Fog (SONGE d' ENFER): I wish I had met him personally or was in contact with him by mail, but it never happened...
Seth and Christian (SHREDDER): We did not get the chance to meet Peter. But as stated before, Zac our bass player has met him. Zac has stated numerous times that Pete was like a uncle to him and they had a very close relationship.
Costa Stoios (IRON PEGASUS RECORDS): Yes, I met Peter Hobbs three times. The first time was in Tilburg in the Netherlands where Hobbs played a gig in a small club called Little Devil. I might be wrong, but I think it was that pub's very first concert. It was a crazy night, think Keith from Deströyer 666 organized the show. The second
time I was at the same place some years later where he the band has shown up very very late and the gig was about to canceled, so two minutes before the venue planned to cancel the gig and give people back their money, Peter and his men arrived and played the gig and just said, "I told you I will come", hehe. The third time I met him in Oberhausen when I brought his copies of the Tyrus LP. Peter was a friendly guy, with cool humor. A real working-class rocker and definitely no weekend warrior.
Luxi: Hobbs Angel of Death's reunion album was titled Heaven Bled and was released on both Hells Headbangers Records and High Roller Records in 2016. What were some of your initial thoughts on that record? Do you feel the band managed to recapture the same spirit and vibe on this album that they had in some of their earlier releases?
King (DECEASED): I have it here at the house but still haven't sat down to it. One day soon I will...!!!
Saundies (SITHLORD): If you don't mind, I'd rather not answer this question out of respect for Peter's memory.
Vrath (CRAVEN IDOL / SCYTHIAN): As are most, I'm a bigger fan of the earlier material. Hobbs is Hobbs, though, so of corpse his spirit of the olden days was captured within the wax. I can't say that I loved the production on the album in general, but it's still an enjoyable record that doesn't let down their legacy.
Shaun Farrugia (IN MALICE'S WAKE): Yeah, I fucking love this CD! Pete was telling me how many times he re-recorded it before release and that he was finally happy with it. We played a show in Sydney with them (December 2016 - 2017 i think?) and I bought a copy - cranked that on the long road trip home and as soon as it came on you just knew it was great. Something about the vibe of that one, the darkness, the atmosphere and just killer riffs. Showing everyone how it's done after all those years. What a release to go out on - I'd have been proud if that was my last.
Mikel (NUCLEAR REVENGE): With Heaven Bled, the band continued the legacy of their first releases. It is not like many bands whose reunion albums are without power or without any relation to their first albums. Heaven Bled sounds like if it was released few years from their previous work, there is no lack of aggressiveness or power on it.
Iron Chris (HELLISH CROSSFIRE): This record definitely captured the same old spirit and vibe that Hobbs had on earlier releases, that's for sure! What I liked especially was the fact that music-wise there were some hints to the magnificent debut as well as the infamous demos, of course. But on the other hand, Pete didn't just come up with a plain rip-off of his own glorious past. Heaven Bled was a beast of its own, showcasing aggressive Thrash Metal like in the 80s but at the same time integrating other, "new" elements without sounding pretentious or softening the musical expression. For example, I got the impression that there were quite a few hints of raw Black Metal on this album which fit the typical Hobbs style and the overall atmosphere of the album quite well, I think! I was definitely worshipping Heaven Bled when it was released, writing a good review about it, spreading the word. Just a few months before Pete's death, I remember talking with my band mates in Hellish Crossfire about how great and outstanding this record was/is and that Hobbs Angel of Death is definitely still a force to reckon with in the future. Unfortunately, with the death of Pete the band has come to an end and Heaven Bled is their last sign of life. But it's good to keep this Oz legend in such good memory, this was definitely a strong final statement!
Matt Skitz Sanders (DIABOLIC RITES): Heaven Bled has a mixture of the old Metal spirit, combined with Black and Death Metal elements, which I think worked very well. Pete's vocals sound hate-filled and as Satanic and dominant as they always were!
Demon Fog (SONGE d' ENFER): I just got to listen to Heaven Bled at the beginning of 2018. I always expect the worst when bands return after a long time and put out a new album, but it sounded like a great return right away on the first track!
It's really hard to capture that old spirit (especially with all the great, top-of-the-line equipment available nowadays that makes it all sound like shit), but it sounded very much like the same band they used to be and they managed to get a good quality recording without sounding too modern or like crap. I think the album is a great one!
Seth and Christian (SHREDDER): We think that Heaven Bled was a great album that had a modern twist to the old thrash spirit that was shown on the earlier albums.
Costa Stoios (IRON PEGASUS RECORDS): The album had some good moments and wicked riffs for sure but honestly, I only really dig Peter's stuff he did in the '80s.
Luxi: Any personal last words for Peter's wife, family, relatives, and friends?
King (DECEASED): Stay strong and cherish all the memories. Wishing all of you well!
Saundies (SITHLORD): My sincerest and heartfelt condolences go out to Peter's mum, his partner, his
relatives, his band members, his friends and to every one of his fans around the world.
Peter lived hard and he literally thrashed 'til death. He was an immense inspiration.
'til we meet again Pete, this beer's for you, brother.
Vrath (CRAVEN IDOL / SCYTHIAN): Whilst I never met Peter face-to-face, nor interviewed him, he had an immense impact on my life and the music I play. I know I'm not alone in this, and his influence on the scene and Metal is immeasurable. He lives on.
Shaun Farrugia (IN MALICE'S WAKE): They know how much we all loved him. I'm sorry for their loss but I'm not alone in feeling very privileged to have been able to spend some small amount of time with Pete. He left and impression on a great number of us and his music will live forever. Thanks Pete!
Mikel (NUCLEAR REVENGE): I'm so sorry for your lost. I've been a really difficult moment for every one of us.
Iron Chris (HELLISH CROSSFIRE): Well, it's hard to say suitable words when you lose somebody close. Words cannot describe the pain and misery they're in at the moment. But I hope these people can overcome the time of grief they're in right now...!
Furthermore, I cannot really add appropriate words about a person that I got to know only through his music, one interview as well as a small handshake, meaning I have no clue about how Peter was as a private person. But judging from a music fan's view, considering what I knew of him and from the importance of his music upon the world of Heavy Metal, it's very, very sad that he had to leave us so early. However, Pete was an honest, authentic kind of guy, never bowing down to short-living trends, always doing what he did best; playing aggressive, intense Thrash Metal the way it should be! There's no doubt, without him there will be something missing in our scene. Pete was unique and there aren't too many guys like him around anymore. Pete was the face of Hobbs Angel of Death, he was the face of Australian Thrash Metal and his legacy will remain alive in the hearts of dedicated maniacs all around the world!
So, farewell, rest in peace... And, one last time "thank you for your music, Pete"!!!
Matt Skitz Sanders (DIABOLIC RITES): Deep condolences to Helen and his family, R.I.P. Peter Hobbs...
Demon Fog (SONGE d' ENFER): To family and friends; Be proud to be related to Peter, or to have known Peter! He will be missed by many!
To Peter: Thanks for what you have done! Your work in this life is complete and Satan's is proud of it! The Virgin (?) Mary is crying and her mouth filled with Satan's sperm!
Seth and Christian (SHREDDER): It was very unfortunate that we did not get to meet Peter, but he had a huge impact on the Thrash Metal scene and what it has become. Young bands like us value the commitment Peter had to his music and we will make sure his legacy lives on.
Costa Stoios (IRON PEGASUS RECORDS): My condolences! Peter will live on through his music. As long as people spin his records, Peter will never die.
The Metal Crypt - Crushing Posers Since 1999
Copyright © 1999-2023, Michel Renaud / The Metal Crypt. All Rights Reserved.