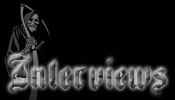 30 Years Of Tales From The Land Of Thousand Lakes - Tribute to Amorphis
All interviews conducted by Luxi Lahtinen
Date online: May 30, 2020



Amorphis, a band that cherishes Finland's national epic, the Kalevala, are celebrating their 30th anniversary this year. The band has come a long way since it was formed in 1990, with highs and lows like every other band in today's unscrupulous and hardened music industry. The band has become an institution over the past three decades, believing in what they do and pouring their hearts and souls into it. Nothing seems to slow them down, except maybe aging and all that jazz, i.e. the usual and inevitable stuff in life.
At the end of the day, Amorphis are still going strong, making solid albums and are more successful than ever worldwide. Thirty years is quite a career for any band, a respectable milestone in a short human life that only a few bands ever achieve.
We here at the headquarters of The Metal Crypt wanted to celebrate the band's glorious career by asking several musicians a few Amorphis-related questions like what these Finns have meant to them and how they have been an influence over the past three decades.
And this is what we got – read on...!
Thanks to Heta Hyttinen from Ginger Vine Management for her help, and to all the musicians who were willing to participate in this article
Can you recall when you heard Amorphis for the first time and what your initial reaction was?
Pauli Souka (COLDBOUND): The first time I listened to a tune by Amorphis was back in 2006. It was the "Castaway" track. I quickly noticed the oriental vibe this tune had.
Lasse Pyykkö (HOODED MENACE): The first Amorphis recording I heard was their Disment of Soul demo in early ´91. I thought it was a pretty typical death metal demo for its time; brutal and raw. I enjoyed it for what it was.
Javi Martínez (IN THOUSAND LAKES): It was in 1994 when the band released Tales from the Thousand Lakes. I
loved that album and I still do. Obviously, they created something unique and, in my opinion, did something different at a time when there was not such a variety in metal music as we have currently.
Lars (ETHEREAL DARKNESS): I was maybe 14 or 15 at the time when one of my college teachers gave me his copy of Elegy, so that was the first album I heard from them. At the time, I was just getting initiated into metal and that album was a bit eclectic for me, but I remember I got instantly hooked by "My Kantele". That song opened up the rest of the album for me and allowed it to grow on me to the point of being my second favorite album from them.
Pedro (MOONSHADE): I heard Amorphis for the first time when I was around 19 years old, in 2002 or 2003. I stumbled upon the album Tales from The Thousand Lakes while searching the Internet for new music. The minute I heard it I was awestruck! It was the first melodeath album I heard in my life. Amorphis helped me discover one of my most loved musical genres.
Ricardo (MOONSHADE): My first contact with Amorphis was the music video for "Silver Bride", from the Skyforger album, probably around 2011-2012. I was about 21 at the time and this was when I started really getting into metal. I instantly devoured the album and it became my favorite Amorphis release and one of my all-time favorite albums to this day. I don't really do clean vocals and Tomi Joutsen's absolutely brutal growl is one of my main vocal influences, but despite it being absent on Skyforger, that album is still my favorite.
Nuno (MOONSHADE): The first time I heard Amorphis was around 1996. I was 17 years old and a friend of mine gave me a tape with the album Tales from the Thousand Lakes. I remember that I was immediately addicted to the melodies but didn't like the growling of the vocals. At that time, I was more into thrash metal so I didn't listen to bands that I couldn't understand the words they were singing. Nowadays it's a whole different story, I am a huge fan of Amorphis and thoroughly enjoy many of their albums, and many other melodeath bands too!
Niilo Sevänen (INSOMNIUM): I remember it very well. It was probably autumn 1995 when I was in a music store in my hometown of Joensuu. Before the Internet you had to go to a music store or library to hear new music. There was some sort of metal
compilation CD that I was checking out and listening to the songs with headphones. There was some forgettable shit at first and I kept skipping tracks after just a few seconds. But then "Forgotten Sunrise" emerged from the cold Karelian morning mist and I was instantly hooked. There was a unique magical mystery and atmosphere in the song that I had not heard before. So, I copied a friend's copy of the Tales... album to a c-cassette (as everybody did those days) and delved deeper into the music. I already had Sentenced's Amok at that point but with Tales... I really started moving deeper into the death metal territory. This ultimately led to founding Insomnium in 1997.
Peter Theuwen (THURISAZ): My first real introduction to their music came when I received the copies of The Karelian Isthmus and Tales from the Thousand Lakes albums from a friend. He didn't really listen to them anymore, so he let me keep them. I was immediately hooked on the melodic riffs and interaction between the guitars. It actually influenced my own style of playing back then. My friend asked for his CDs back years later, but that ship had already sailed.
Kobe Cannière (THURISAZ): On my very first metal music mixtape, I got introduced to "Black Winter Day" from the Tales... album. It was the second song on the tape, so, since the first song was an intro, it was basically the very first real metal song I heard in my life. It blew me away, so Tales... became the first metal album that I bought from them.
Pepijn de Raeymaecker (THURISAZ): I heard about Amorphis for the first time during the Tales... era. It was their original sound and excellent songwriting that caught my attention. Tales... was also the first Amorphis album that I bought, and I still listen to it from time to time. It never gets old.
Óscar del Val (DORMANTH): It must have been around 1993 when Amorphis entered our lives. The mix of aggression and melody made the band stand out. It was a great musical reference for our music when we started our own band.
In our country we had never heard anything like them and that is why we never forgot this Finnish band.
Jaime Torres (ETERNAL STORM): I think the first track I heard from them was probably the famous "Black Winter Day". I remember the combination of the doomy sound with those dreamy folkish keyboard melodies hooked me instantly.
Daniel Maganto (ETERNAL STORM): I am pretty sure it was the same one for me. The combination of catchy, gloomy melodies with the epic clean vocals and dreamy Moog leads really caught my attention. It was so different than anything I had heard before. Not long after that they released Skyforger. I listened to "The Sky Is Mine" and I really liked what they were doing, so I took it from there.
Markus Laakso (KUOLEMANLAAKSO): Yes, I do. I heard Amorphis for the very first time on Finnish radio. The national broadcast channel Yle had a metal show called "Metalliliitto", which translates to "The Metal Union". The DJ played the
track "Warrior's Trial" from The Karelian Isthmus (1992), which had just hit the streets. I bought the album the very next day, as I was blown away by the sheer awesomeness of the song. I've been a fan of their work ever since.
Markus Vanhala (OMNIUM GATHERUM): I actually first heard the Black Winter Day EP from Amorphis and Amok from Sentenced on the same day back around 1995 and that was one of the life-changing days of my life. I had already been a huge fan of Swedish and US death metal and was somewhat blown away that we also had Finnish forces of this secret society genre in our beloved country, and how these guys had a really unique Finnish feel to their sound. The combination of harsh death metal rawness and traditional Finnish melodic vibe in music and Kalevala lyrics were unique and definitely cool, and still are! Tomi Koivusaari's low growls were also highly admired, as back then, who growled the lowest was the coolest, of course! ;o)
Aleksi Juutinen (AT WINTERS END): I remember I heard Amorphis in the autumn of 1994. I was really into the Icon era Paradise Lost and when the Tales... album came out some of my friends borrowed the record for me. It was actually the first death metal vocal style record that I listened to. At first, I didn't like the vocal style that much, but the music was so melodic that it was quite easy to keep listening. Of course, there were also Ville's clean vocals to balance the heavier vocals. Soon the record was in full rotation every day.
Rami Jämsä (CONVULSE): It was at the beginning of 1991 when they released their first demo Disment of Soul. I had been tape-trading with Tomi Koivusaari from when he played in Abhorrence. I loved their brutal death metal.
When they started adding different elements into their death metal sound after their debut album, The Karelian Isthmus, how did you react? Were you in shock or did you feel like they were onto something truly special?
Pauli Souka (COLDBOUND): I think that Amorphis did something very courageous. They were playing their own music using elements from their favorite genres. The presence of the Kingston Wall vibe is pretty intense in their music, especially from the early days until Far from the Sun. If I am not mistaken, the background of the members also includes some passion towards the progressive rock scene.
Personally, I think the reason they became a sensation from the early releases is because from the beginning Amorphis shaped their own sound and this action was respected by the local metal community in southern Finland and later on in the USA and Europe.
Lasse Pyykkö (HOODED MENACE): When Tales... was released I wasn't listening to death metal much at all anymore. The scene began to feel less special and unexciting by '91 and by '92 it was basically over for me. Later, death metal crept back to me big time, but that's another story. Anyway, there was a fuss around the Tales... album and I was interested enough to check out how it sounded. I can't say that I liked the album much at the time, but I understood they had created something fresh and different, which was cool. I learned to appreciate the album later on, quite a lot actually, but in 1994 I couldn't care less about that kind of music, no matter how good the quality was. But l wasn't deaf or stupid; it was clear to me that they were onto something special.
Javi Martínez (IN THOUSAND LAKES): Tales... was the first album I got. There was an evolution in the production and musical direction on Tales... compared to their debut. I prefer Tales..., but The Karelian Isthmus was also amazing.
Lars (ETHEREAL DARKNESS): As mentioned in my first response, I first listened to them when they were already on their path to more progressive works. Also, I've never had any problem with any band switching styles as long as they keep putting out good music as is the case with Amorphis so I probably wouldn't have had an issue back in the day.
Pedro (MOONSHADE): To be honest, I only heard The Karelian Isthmus later on, so I was not surprised with the path they took. I actually enjoy the mixture of highly melodic vocals and instrumentation and the gruesome growls and heavy riffing.
Ricardo (MOONSHADE): Same, I was like 2 years old when that album came out. Nonetheless, I have tons of respect for Amorphis on account of them just writing what they feel and not being afraid of experimenting with different sounds, and I'm not just saying that, given that my two favorite releases from them are relatively recent. However, as a fan of death metal in general, to me The Karelian Ishtmus holds up as a very solid death metal album! It would be interesting to see them go further back to their roots and experiment
more with a more aggressive sound, kind of like what Paradise Lost did with Medusa.
Nuno (MOONSHADE): Because I wasn't a fan of the vocal style back in 1996 when I heard Tales... for the first time, I confess that I never followed their career very closely. I only started listening to the band again in 2015 with the album Under the Red Cloud, and I absolutely loved it. The way they combine clean vocals with growls and clean guitar parts with much heavier riffs made me love them way more since that day. I went back to hear other albums like Skyforger or Elegy, for instance, and I was blown away. I guess that because of the changes they made to their sound, I am pretty much a great fan of the band in the present days. They probably earned new fans like me and lost other ones with the direction they took. I guess this happens with every band every time they experiment with their sound.
Niilo Sevänen (INSOMNIUM): I first heard Tales... and fell in love with the band and after that checked out The Karelian Isthmus which sounded pretty brutal and raw to my teenage ears. There are some really good songs on the debut as well, especially "The Exile of the Sons of Uisliu".
Peter Theuwen (THURISAZ): I think by adopting new elements they hugely enriched their sound. Their music has no boundaries, in my opinion, but it takes some good musical craftsmanship to melt it into something interesting, which they have.
Kobe Cannière (THURISAZ): Well, since I heard Tales... before I heard The Karelian Isthmus, the lack of these elements on the first album were a real surprise to me. Personally, I like the music better with some extras, since I'm not that huge of a death metal fan...
Pepijn de Raeymaecker (THURISAZ): Like Kobe, I was introduced to Amorphis with their second album. Later, I looked up the older album and although it's also a death metal classic, I still preferred the sound of Amorphis from their Tales... album on.
Óscar del Val (DORMANTH): Changes are often not well received, especially if you have an idea of how things should be music-wise.
But then again, sometimes you may feel this is really something you'd like to do; this is how I want this band to sound.
When you take a risk, you don't always win, that's for sure. You may like some eras more than others in their discography, but you can never say that they have stopped improving and presenting new things through their music. So, in that sense, one could say that Amorphis played their cards very well.
Jaime Torres (ETERNAL STORM): When I started listening to them, they already had Tomi Joutsen as their singer, either during the Eclipse or Silent Waters era, so I didn't really experience their musical progression as it happened. However, in tracing their discography I've never felt any sense of shock with whatever musical direction they've taken> I think they've always managed to retain some distinct qualities that make their sound much their own despite some really major shifts in style.
Daniel Maganto (ETERNAL STORM): Just like Jaime, I was just a small kid when they were playing death metal, so I missed their old days. When I heard all their albums, they were already a seasoned band and I felt they had followed a really exciting and adventurous, yet conscious progression. After all, they always had these sorts of Arabic melodies and a lot of dynamics in their songwriting, so for me, their evolution definitely makes sense. I really admire that they have tried so many different things throughout the years, yet they have retained their identity and quality of their output. They are such a special band and a huge influence on us.
Markus Laakso (KUOLEMANLAAKSO): It most definitely was a shock, but a very positive one. They were onto something very
special and unique. The Karelian Isthmus was a pretty good death metal album, but Tales from the Thousand Lakes (1994) was – and still is – a masterpiece and a game changer. They made their own style and sound, one a ton of bands have tried to copy.
Markus Vanhala (OMNIUM GATHERUM): Like I said earlier, the "more melodic" era of '95 was the first Amorphis I heard, and I fell in love with that unique world. After hearing that album, I immediately grabbed The Karelian Isthmus and Privilege of Evil and loved 'em too! I was in 7th or 8th grade in school and we were having some Kalevala lessons and just because Amorphis was telling stories of this book in their lyrics, I dived into these Finnish folklore tales. I even wore the "Ukonvasara" jewel by Kalevalakoru everyday back then (solely because of Amorphis), which is sort of a Finnish equivalent to Thor's Hammer. Teachers were feeling strange, kind of like thinking, "how did this metal-punk schoolboy turn out to be interested in the Finnish folklore book...?", haha!
Aleksi Juutinen (AT WINTERS END): I started listening from Tales... so Karelian... was naturally second. It was rawer but we listened to it quite a lot. The opening track, "The Gathering" and "The Lost Name of God" were my favorites. After these we waited for their third album Elegy and when it came out it was a blast. The new elements fitted in really well. There should have been more death metal vocals, in my opinion, though.
Rami Jämsä (CONVULSE): It wasn't a huge surprise or shock for me personally. We recorded our second album Reflections in 1992 at Sunlight studio and around 1992-93 many Finnish death metal bands were moving forward from the traditional death metal sound. If they hadn't always dared to do what they wanted to do, they wouldn't have been in the position they are today.
What was it like to see them live back in the day and how about today?
Pauli Souka (COLDBOUND): The first time I saw Amorphis live was after the arrival of Joutsen. As mentioned before, they are
full-time musicians; they know what they are doing on stage and they have a great chemistry while performing.
Lasse Pyykkö (HOODED MENACE): My old band Phlegethon played with them a couple of times back in the day, and I recall Amorphis was just as brutal and raw as most of the death metal bands of that era. I'm not sure if I've seen them live since then actually - perhaps a glimpse at some festival or something.
Javi Martínez (IN THOUSAND LAKES): Unfortunately, I have never had the chance to attend to any shows of the band. I hope to do so in the future.
Lars (ETHEREAL DARKNESS): I have only seen them once live but it was one of the most energetic and mesmerizing gigs I've ever seen. They really inspired me for my own gigs with my band.
Pedro (MOONSHADE): Unfortunately, I never got to see them live back in the day, as I live in Portugal and they only came here a few times. However, I did have the privilege of seeing them live and sharing the stage with them during the "Tales from the Thousand Lakes - 25 Year Anniversary Tour", which was simply amazing! I also saw them two years ago at another big Portuguese festival called Laurus Nobilis, where Moonshade will be performing this year, unless COVID-19 strikes again. We certainly hope not!
Ricardo (MOONSHADE): Like Pedro, I never saw Amorphis back in the day. However, as a member of Moonshade, I was at that very same show at Vagos Open Air. Their show was spectacular in every sense of the word, and Tales... sounds great live. That album has aged incredibly well!
Nuno (MOONSHADE): My fellow band members already described my live experience with Amorphis. It happened the same way with me. The fact is that since that day when I saw and heard the complete album played live in our home country, I have listened to the Tales... album a lot more. I like it much more now than back in the day.
Niilo Sevänen (INSOMNIUM): I saw them first at festivals. Probably the first time was in Ilosaarirock 1996 or 1997. Back then I was so super pumped and excited to see my favorite bands live that I was just over the moon, moshing and shouting the whole set.
I also remember Amorphis in Ruisrock around those years where I was moshing so much that I hit my face on the back of someone's skull and almost broke my nose. That's heavy metal.
Peter Theuwen (THURISAZ): I once saw them playing on the mainstage of Graspop. The singer looked absolutely worn out from touring so much, but man, they played an amazing set and gave the fullest of themselves.
Kobe Cannière (THURISAZ): I only saw them once, same gig as Peter (Graspop Metal Meeting). It was such an amazing performance from them!
Pepijn de Raeymaecker (THURISAZ): I don't remember my first Amorphis gig, but it must be in the late '90s I think. And I must add, it's always a pleasure to see them live. I have lost count how many times I've seen them, but I never pass on an Amorphis concert.
Óscar Del Val (DORMANTH): It has not been possible for me to see them live for different reasons, unfortunately. But if their videos can be counted, they are very professional live, I must confess.
Daniel Maganto (ETERNAL STORM): I've seen them only three times so far; 2013, 2018 and 2019. They are such a great live band. They sound really tight and Tomi is an amazing vocalist. I also really like their lighting show.
Jaime Torres (ETERNAL STORM): I'm afraid I've only seen them live once at Wacken in 2010, and a festival setting is not really the best place to judge this kind of band. They played a decent gig though.
Markus Laakso (KUOLEMANLAAKSO): I got into the band way back in 1992, but the first time I saw them live was in 2000 in Toronto, Canada. They were on a North American tour promoting Tuonela (1999) with Moonspell and The Kovenant as openers. It was bizarre to see them playing there, as it was still highly atypical for a Finnish band to headline a tour on a different continent. The show was pretty good, but not a mind-blower. However, I got to exchange a few words with Tomi Koivusaari (guitar) and Niclas Etelävuori
(bass) after their set. That was the first face-to-face contact I've had with the band members.
Nowadays their shows are a thousand times more professional than back then. They always play and sing spot on, and the stage setup is quite impressive.
Markus Vanhala (OMNIUM GATHERUM): Naturally it was cool to see them live the first time, somewhere at Nummirock Festival in Finland, I think (?), because back then you couldn't watch live footage on YouTube, etc. due to lack of the Internet. I had only seen their "The Black Winter Day" music video on MTV's Headbangers Ball. In the '90s, it all was more like a secret society kind of thing, even finding interviews about them in 'zines and all.
However, I truly think Amorphis is one of the few old classic bands that are way better nowadays when playing live than they were back in the '90s...
Aleksi Juutinen (AT WINTERS END): I saw Amorphis for the first time at Lepakko in Helsinki, Finland on the Tales... tour. When Pasi came in he didn't fit the band at all. His whole look and movement on stage was a bit odd. Of course, it changed a lot over the years. In the mid '90s, the whole genre was pretty underground and going to gigs was very exciting and something new for teenagers like me. Amorphis have always been a good live act but nowadays it's very professional and I think they are doing it better than ever now. Tomi Joutsen is one of the coolest and most exciting front men today and has lifted the whole band to a new level.
Rami Jämsä (CONVULSE): I think I saw them once in 1991 and after that I've seen them a couple of times during the 2000s. Of course, you can see and hear their progress and their output is highly professional these days.
Have you met any of the guys in the band and if so, what was it like?
Pauli Souka (COLDBOUND): I have met a couple of them. Helsinki and the suburbs are pretty small and it is almost
unavoidable not to bump into each other once in a blue moon. I have a cool story with one of the members of the current lineup, but I would rather not share it for practical reasons. ;o)
Lasse Pyykkö (HOODED MENACE): I think I've only talked to Tomi Koivusaari who sold me the Disment of Soul demo in '91 at one of the gigs we played with them. A thousand years later, we (Hooded Menace) chatted with him at Hellfest. Memories are blurred and few, but I recall he was always nice and down to earth.
Javi Martínez (IN THOUSAND LAKES): Just by email with Tomi (Joutsen). I worked for a record label, which released Sinisthra's album (Tomi's ex-band) some years ago...
Lars (ETHEREAL DARKNESS): Haha... I wish but nope, no luck.
Pedro (MOONSHADE): We all had the privilege of meeting the band when we shared the stage with them at Vagos Open Air 2015, in Portugal. They were very nice, even though we were really awkward when we approached them. It's always difficult to meet one of your main musical influences without making it awkward for them! It was a swift moment, but I think I can speak for all of us when I say we will always cherish it.
Nuno (MOONSHADE): I think that Pedro has said it all. Although it was super quick and we were definitely very nervous, we managed to offer them one of our EPs and we had the opportunity to thank them for being such a great influence on the music we put out. We will certainly remember that moment for the rest of our days.
Niilo Sevänen (INSOMNIUM): We had a European tour in 2007 where the line-up was Amorphis, Swallow the Sun and Insomnium. That's the first time I met the guys. It was a 3-week tour in Central Europe and Scandinavia, in November, so it rained all the
time, and the Inso-boys were travelling in a van. We had previously toured Europe with Satyricon, and they were not exactly nice towards the opening bands and it was very different touring with the Amorphis guys. It was a great tour with lots of nice people and a good atmosphere. Good shows, good times, great memories. All the Amorphis guys are very friendly, normal, down-to-earth guys.
Peter Theuwen (THURISAZ): We had the honor of meeting Pasi Koskinenn(ex-Amorphis vocalist) when we toured with his band Ajatarra. He was a very friendly guy. He looked surprised and even honored when we told him we made an acoustic cover of "My Kantele".
Kobe Cannière (THURISAZ): We asked him to join us on stage to sing "My Kantele", but he preferred watching us instead. Too bad, that would have been a moment to remember!
Pepijn de Raeymaecker (THURISAZ): Like my bandmates, I only met Pasi while touring.
Óscar del Val (DORMANTH): As I mentioned, it's not been possible for me so far, unfortunately.
Daniel Maganto (ETERNAL STORM): Yes! I worked with them last year and Esa, Jan and Santeri were really nice and kind people.
Jaime Torres (ETERNAL STORM): Nah, I haven't had the pleasure.
Markus Laakso (KUOLEMANLAAKSO): Yes, many times, as I've interviewed them for magazines and I wrote their official biography in 2015, hehe... We have been on friendly terms with each other for quite some time now. In all honesty, they all are extremely nice, mellow and down-to-earth guys. I've been in the music business for 15+ years and met hundreds of musicians. The Amorphis guys really are some of the most pleasant people that I've dealt with.
Markus Vanhala (OMNIUM GATHERUM): Omnium Gatherum have had the privilege to tour with them in Europe and North America, so I know the guys well. I was happy to find out that these old heroes of mine are also nice guys and great to hang out with.
Aleksi Juutinen (AT WINTERS END): Not really and nowadays it's a more man-to-man thing than fan-to-idol thing. I just talked with Niklas Etelävuori and it was nice to chat with him, although he's not in the band anymore.
Rami Jämsä (CONVULSE): If I remember right, we played at the same festival with Amorphis back in 1991. I have been writing back and forth with Tomi Koivusaari every now and then, and he also tried to find a new record label for our new album. Thanks for all your help, Tomi!
OK, it's finally time to flip the coin; which is the band's best album and why?
Pauli Souka (COLDBOUND): Amorphis is a band that has been creating music for three decades. To pick just one album is just not fair considering their legacy.
Allow me to use two albums, Elegy and Am Universum. Elegy because they were shaping their own style of modern metal by blending traditional elements (c'mon you don't hear the sitar that often in death metal) and Am Universum because I consider this the band's passage from being music makers to becoming actual musicians. The musicianship, sound and vibe of this album is
something totally unique. Also, Am Universum is my favorite album from Amorphis because they perfectly combine elements of progressive rock and they also had Sakkari Kukko as a guest. Listening to Sakkari's saxophone almost took me back to Kingston Wall's music. Big kudos for trying such a HUGE step. It's certainly not easy to ditch the audience and make music that you actually like. I remember this album was hated so much in the beginning because it wasn't anything like the first three releases.
Lasse Pyykkö (HOODED MENACE): I never followed their career very closely, so I haven't heard every record, but from the ones I'm familiar with, I like Privilege of Evil the best, because of its menacing atmosphere and the sheer brutality of a young and hungry band. But if we are talking about full albums, I'd have to go with Tales from the Thousand Lakes. It's such a unique and remarkable album packed with memorable tunes. A lot of things seemed to fall into place when they were doing it, and it still sounds relevant to this day. It´s been an inspiring album for Hooded Menace as well, so thanks guys!
Javi Martínez (IN THOUSAND LAKES): Tales... without a doubt!! I listened to it so many times in the past. It's something truly iconic. I still follow the band and like what they are doing these days but the "magic" they had on the Tales... album is hard for them to capture anymore.
Lars (ETHEREAL DARKNESS): I don't like to say "their best album" because it feels like I'm speaking about the quality and having it be the absolute truth, so I'll tell you the album I enjoy the most from them, and that is Skyforger. First, it's the one where I rediscovered them after a while without listening to them, and for me it marks the settling of Tomi Joutsen as the beast he's today. All of the tunes on that album are memorable for me and I still get the chills when listening to the choruses of the title track "Silver Bride".
Pedro (MOONSHADE): It's a very difficult question because I like them all! However, I would like to name two; Tales from the Thousand Lakes, due to its historical significance and for what it means to me, and Under the Red Cloud, because it's one of those albums where I press play and only stop listening to it when it ends. It's just a great and wonderfully well-written album.
Nuno (MOONSHADE): Well, it's definitely hard to pick just one album in their long catalog, so I won't choose just one, I will mention all the albums I hear the most. Tales from the Thousand Lakes, Skyforger, Under the Red Cloud and Queen of Time, in no particular order. It depends on the day, the mood, the moment, etc., but these are my favorites, for sure.
Ricardo (MOONSHADE): For me it would have to be Skyforger. However, as Pedro put it, all of their albums are both great and unique, and their whole career was a significant influence on Moonshade. If you like Amorphis, check us out, we're on all major social media platforms and, of course, Spotify!
Niilo Sevänen (INSOMNIUM): Tales... and Elegy are the dearest albums to me because of all the nostalgia and memories. Those two albums had a great impact on Insomnium as well. From the new (Tomi Joutsen) era probably Eclipse is my favorite. Such a miraculous comeback album, the way I see it. After that it's been a steady rise for the band, and they truly deserve all of it.
Peter Theuwen (THURISAZ): Amorphis have made many amazing albums, but for me Tales... still sticks out as it was really refreshing in those days.
Kobe Cannière (THURISAZ): For older Amorphis, I definitely pick the Tales... album and as far as the new Amorphis stuff goes, I would have to say Eclipse. Although, their latest album, Queen of Time, is a close second...
Pepijn de Raeymaecker (THURISAZ): Without any doubt, Elegy is my number one. I know that album by heart and I had to
rebuy that album a couple of times because the compact disc got scratched or something and I never wanted to be without it.
Óscar del Val (DORMANTH): Probably their best album for me is Queen of Time. Usually, the last album is always the best, in my opinion.
But also, I must mention that their Tales from the Thousand Lakes album also marked a special era in our lives.
Jaime Torres (ETERNAL STORM): Tough one. Back in the day I guess I'd have said Skyforger, however, I'm going to go with something different and pick the live record they released a few years ago called An Evening with Friends at Huvila. They did something quite fresh on that one specially on the first four numbers, blending an acoustic format with some more prominent folk nuances and some jazzy undertones which, in my opinion, really enriched those tunes. I normally don't care much for live releases but this one I put it on par with their studio records as it brings something new and really interesting to the table.
Daniel Maganto (ETERNAL STORM): My favorite Amorphis album is Tuonela. I feel it sounds a bit gloomier and more melancholic than their other works, plus I love the way they incorporated more effects and instruments into their style, but I would say that Under the Red Cloud is an excellent way to understand their sound and start with them. It's a heavy, yet incredibly catchy album with a great production.
Markus Laakso (KUOLEMANLAAKSO): Oh lord, that's a tough one. I have to go with Tales... as it sort of changed my life, or at least my view of Finnish metal in general. It was THAT good and different. They made being Finnish cool, heh...
Markus Vanhala (OMNIUM GATHERUM): I still have to say Tales from the Thousand Lakes for the nostalgic reasons as that's one of those albums behind why Omnium Gatherum was started. We realized that Finns could rule the melodic death metal field, too. The guys also really did something new with that album formula that no other band had done ever before.
Nowadays they even have their own brand of beer called "Legacy of the 1000 Lakes", and I love the taste of it, too, haha!!
Aleksi Juutinen (AT WINTERS END): I cannot say just one. From the older ones, it's Tales... and Elegy and from the others, two of the most recent albums, Under the Red Cloud and Queen of Time.
The Tales... album started the whole thing for me, then I was waiting for Elegy to come out so patiently that it was almost killing me. There were so many different elements on that record fitted together that I really liked, so it was like a 10/10 album for me back then. Under the Red Cloud and Queen of Time are such strong records in every possible way, so it's hard to make any better albums than these two, and Joutsen is one of the best metal vocalists in the genre.
There have been times when the band has not been at their best; after Elegy and during the Joutsen era, the first three records with him as their vocalist. Circle was the record when they got back in the right direction and here we are; 30 years and they are at the top of their career.
Rami Jämsä (CONVULSE): Queen of Time. It's the closest album to my own music taste nowadays.
The Metal Crypt - Crushing Posers Since 1999
Copyright © 1999-2023, Michel Renaud / The Metal Crypt. All Rights Reserved.