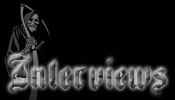 When Live Albums Do Matter
All interviews conducted by Luxi Lahtinen
Date online: March 6, 2021



Time flies and it's been 40 long years since the uncrowned British metal legends, Motörhead and Saxon, released their first live albums. We are talking about Motörhead's No Sleep 'til Hammersmith and Saxon's The Eagle Has Landed (the latter recorded in 1981 and released in 1982). Both albums showed that heavy rock/metal music was meant to be loud, heavy, shamelessly honest and uncompromisingly rebellious, full of raw energy and power that goes straight through the listener's mind and body.
Those two live albums have been very important and meaningful for many of us (like yours truly) over these past four decades, being one of the main reasons we started loving those two pioneering metal bands in the first place. They also inspired some of us to become very active concertgoers. Many other live albums (some good and some
bad) have been released since but... hell, both No Sleep... and The Eagle... have withstood the test of time beautifully, making them true classic live albums.
We here at the shiny ivory tower of The Metal Crypt wanted to hear what these albums have meant for metal musicians, the kinds of influences they were and most importantly, how they see them today among the other live albums that have been released since...
Thanks to Tarja Virmakari of Alpha Omega Management for her assistance
When did you first hear the No Sleep... and The Eagle... live albums?
Johan "J.J." Jonasson (STARBLIND): I think it was the early '90s. This was before the Internet, so I hadn't heard them until I ended up at a friend's house who had them in his collection.
King Fowley (DECEASED): No Sleep... I stole it out of a car. There was a box of cassette tapes with albums recorded on them. I was 14 and my poor self needed them, so in I went and grabbed the entire box of dubbed tapes. Loved it. The songs are faster than on their studio records. The Eagle... I bought on cassette when it came out and I played it at my 8th grade school dance. A DJ was playing, but my boom box radio was insanely loud and The Eagle Has Landed and Maiden's Killers overthrew the dance speakers. I love this live record, such damn good sound. You're not getting tired, are ya?! :o)
Tony Dolan (VENOM INC.): Both albums I bought upon their release. I had attended both tours, the one where Saxon had recorded their live album and also was present on the Motörhead tour where they'd recorded No Sleep... I tell people this was the first album I appeared on as it was recorded in Leeds and Newcastle and I'm one of the voices in the audience on the Newcastle recording.
Anssi Korkiakoski (WISHING WELL): I think I heard No Sleep... in '81 or '82, not quite sure when. Rather soon after its release anyways. It was my first Motörhead album.
I have never heard The Eagle Has Landed or any other Saxon albums for that matter, I'm not a Saxon fan. I heard "Wheels of Steel" back then and I didn't like the song and that was it.
Ricard (PROSCRITO): Ave Luxi, thanks for letting me spill some words of devotion once again. To be
honest, The Eagle... found its way into my collection fairly late, but I knew No Sleep... by heart since my (pre-?) teenage years which is, in fact, the perfect timeline to worship Motörhead, isn't it? Obviously, I loved its raw sound, the way most of the songs are played in a much cruder and vicious way, which suits Motörhead like a glove. As much as I love these neat, powerful '70s productions, there's some extra charm in '80s live albums that maimed the older, hard rock-oriented output through littered fields of thrashing rage. And yes, I'm thinking of Unleashed in the East, too.
Ian Greg (TORCH): I jumped on No Sleep... as soon as it was released. I was really into Motörhead, so, of course, I was dying for a live album. I was lucky enough to see Motörhead at Heavy Metal Holocaust in Port Vale later that year. A really cool experience and definitely the loudest concert I've ever been to. Same thing with The Eagle.... I was a huge Saxon fan and loved live albums, so it was a no-brainer. If I remember correctly, the text on the cover said how fast Nigel Glockler could play (BPM)... Now is that cool or what?
Jarkko Aaltonen (CORONARY): That is difficult to say exactly, but it was somewhere around 1984-85. I was ten years old when I moved to a different, slightly bigger small village in the summer of 1984. I found a new friend who had access to all kinds of good stuff through his older brothers and that is where it all started. Orgasmatron (1986) was the first Motörhead album I bought when it came out and Innocence Is No Excuse (1985) was the first Saxon album I bought when it came out, so it all happened very quickly!
Danny Lilker (NUCLEAR ASSAULT): I probably first heard No Sleep... all the way back in '82 or '83. Couldn't tell you when I first heard the Saxon live one for reasons explained shortly.
Jim Kotsis (BLACK SOUL HORDE): I wasn't an appropriate age in the '80s (born in 1986) so I got to hear both of them some time in the late '90s, a period without the Internet, when most of our influences were drawn by printed heavy metal media. It was undoubtedly the Greek Metal Hammer magazine that dragged me into listening both of these albums. I believe that No Sleep... was even included as a free CD in one of their issues.
Jarvis Leatherby (NIGHT DEMON): I heard No Sleep... sometime in the early to mid '90s, right
after I got into Motörhead. The Eagle Has Landed I didn't actually hear until 2013. I saw it at a local record store on LP. It was on the Back in Black reissue label, but funny enough the vinyl was red, LOL!
Hampus Klang (BULLET): Can't really remember but it must have been in the '90s. I think it was my old friend Cab who played the albums at a heavy metal party in his apartment.
Matt Ries (TRAVELER): I honestly cannot put an exact year on it. They both would have been around the same time in my early 20s when I really dove deep into both bands' catalogue. I think 12 years ago is a safe answer, haha! But I tend to ignore live albums far more often than I should. But these are definite monster live jams.
Verneri Benjamin Pouttu (CHALICE): I think I actually heard The Eagle... first. My father introduced me to metal with albums like Strong Arm of the Law, Agents of Fortune and Head On. Motörhead came into the picture a little bit later. Though both rank up there among my favorite bands ever, Motörhead became a bigger band for me personally. That being said, Saxon played an extremely crucial part in my upbringing.
Which of these two classic live albums has best withstood the test of time for you, and why?
Johan "J.J." Jonasson (STARBLIND): I love both bands, but Saxon was tickling me a little bit more. But they're both timeless classics. No argument there.
King Fowley (DECEASED): Both kick ass, they really do. If I have to choose, I'm going with Saxon. The "20,000 Feet" version on here is one of my all-time favorite heavy metal moments.
Tony Dolan (VENOM INC.): I think both have stood the test of time actually. They both managed to capture perfectly a moment in time. I suppose it is perspective, as we form an emotional attachment to music and it reminds us of a particular time and evokes an emotional response which connects us to that time when it was actually happening and how old we were, what our lives and experiences were then and if done well, elicits a response from us that transports us back to those moments forever.
Anssi Korkiakoski (WISHING WELL): Motörhead for sure because of its unique, raw and honest Motörhead sound and Lemmy, who's the immortal legend of rock 'n' roll, not to mention the great songs on the album, too.
Ricard (PROSCRITO): Different game altogether, but I tend to revisit No Sleep... more often.
As I've stated before, one quality that makes a live album classic is the ability to transform and morph the songs in some different yet recognizable way. That's why I worship Hawkwind's Sonic Ritual über alles, but Misfits did their duty in such a rather straight, fistful-of-aggression approach with Evilive. They take no prisoners with no overdubs that would sacrifice some of that ironical smoothness to be found in filth, the same rules that were applied to The Stooges' Metallic K.O. way before, for instance. I prefer those live renditions over the studio ones, and believe me, I'm a SUCKER for the mean, nasty production of Overkill.
For Saxon, the mixture of denim, leather, testosterone and class does it for me. My only complaint would be the misleading title, since we're talking about a live album that immediately precedes their Power and Glory (one of their best, if not THE best, albums), therefore The Eagle... doesn't really "land" through the set list.
Ian Greg (TORCH): I must say No Sleep.... Even though I prefer Saxon's songs, I feel that No Sleep... is more of a classic. The energy is just unbelievable, and the songs really benefited from the live treatment. Motörhead were always very rough, and this album really catches Motörhead at their rawest... warts and all.
Jarkko Aaltonen (CORONARY): I've loved and listened to these albums for 35 years and I don't plan to stop now. No Sleep 'til Hammersmith has the same problem with many other old favourites; I've listened to them one too many times. If I wanted to hear the Kilmister-Clarke-Taylor lineup live, NSTH was the thing to listen to. Saxon never had that problem since they've been regularly releasing live albums and the lineup changes haven't changed the band that much.
If I had to pick one, I'd say The Eagle Has Landed, but only because I've listened to NSTH too much. My fault, not the album's.
Danny Lilker (NUCLEAR ASSAULT): I'd say most definitely Motörhead's! But this is also because I always preferred Motörhead to Saxon in general! Lemmy had the gruff vocals and distorted bass so there was no competition there. Saxon was cool and I had a few of their albums but not the live one.
Jim Kotsis (BLACK SOUL HORDE): I'd say No Sleep...! I've been a huge fan of Motörhead for my entire life. To me they are one of those bands that lead by example in the whole stay-true-to-yourself idea and they are an amazing live band. I had the good fortune to witness what I believe was their last live show in France ever, at Hellfest 2015 and they were good as ever! If you leave out the fact that Phil Campbell was doing all the interaction with the audience, to help Lemmy catch his breath after all the singing, I'd say that this was in no means any worse than any other Motörhead live show I witnessed in the past.
Jarvis Leatherby (NIGHT DEMON): I would say No Sleep 'til Hammersmith, just because I heard it at a much younger and more influential age, but if you were to ask me which one actually influenced me more, I would say The Eagle Has Landed. I mean really when I was writing the Night Demon Curse of the Damned album is when I got that LP, and I listened to it on heavy rotation.
Hampus Klang (BULLET): Even though we are good friends with the guys from Saxon, I have to say Motörhead wins. No Sleep... has a more raw feeling to it. And the cover is really cool with the plane and the
spades on the kickdrum. The title works really great with the band name too. This was by far the coolest Motörhead lineup. The songs are, of course, all hits, it sums up the early days of the band in a very good way.
The Eagle... is, of course, a fantastic album with great riffs and totally great simple songs. Both records are timeless and will always be killer albums.
Matt Ries (TRAVELER): I think I'll go for Motörhead given that I see it talked about much more often. I've only seen each band live once but Motörhead were definitely better in a live setting. And I think that reflects just how good they have always been. But don't get me wrong! Saxon were amazing, too.
Verneri Benjamin Pouttu (CHALICE): I think both have definitely stood the test of time and this just comes down to personal taste, but for me No Sleep... will always be the epitome of a perfect metal live album. Starting with the iconic cover art to the perfectly selected set list, the band is absolutely ready to explode on stage filled with adrenaline and testosterone.
The Eagle..., on the other hand, features songs like "Heavy Metal Thunder", "Strong Arm of the Law" and "20,000 Feet", which I can still remember playing air guitar to while listening to the album with my father, so both hold a special place in my heart.
Mikael Cristian Haavisto (CHALICE): I'm not the biggest fan of live albums in general, but No Sleep 'til Hammersmith might as well be my all-time favorite live record. Obviously, I am a massive fan of the entire Motörhead discography, but if I have to choose just one LP by them, it would be Hammersmith. It's been with me since my pre-teen years and its immortal charm just never gets old. I'm getting nightmares just thinking of the amount of speed they must've been on while rocking away these numbers! It's classic Motörhead at their tightest, grooviest and craziest form. A peak performance in their one-of-a-kind career.
Some years ago, I had the pleasure of playing a Motörhead tribute show with Lemmy's old friend, Alan Davey. When he sent me the planned setlist before our first rehearsal, many titles were marked with the note, "Hammersmith version." That says it all, really. The Hammersmith versions are the definitive
versions of these legendary songs. Just listen to "Capricorn." I only wish it was a double album instead of a single LP. Fortunately, much of the extra material from the same era has seen daylight since then, so all good now!
What should artists/bands learn from making live albums today if both No Sleep... and The Eagle... worked as eye-opening examples about live albums?
Johan "J.J." Jonasson (STARBLIND): Record it analogue, if possible. And play like it's your last day on earth.
King Fowley (DECEASED): Get good sound and just go for it. Make sure it's got the live feel to it. Many live records lack the energy and the power of a live performance. These two sure don't!
Tony Dolan (VENOM INC.): I think it's simple; don't over complicate production and don't overdub! Capture the electricity between the band and the audience, the power, the feeling, the moment... Let it be raw, unkempt, alive... It doesn't need to be perfect, it needs to be real, as it happened. Audiences for years to come will feel it and wish they'd been right there and those who were there at the time of those recordings (or other shows on those tours) will always feel the connection and remind themselves of that time in their own lives.
Anssi Korkiakoski (WISHING WELL): Live albums should include the best songs and should not be too polished. The best thing is to record one show in its entity and use that. Album covers should have lots of info about everything from a road crew to equipment and venues and so on, with photos.
Ricard (PROSCRITO): I'll just point you to one track; "We Are the Road Crew". Sorry if I'm repeating myself way too many times, but the way they gurgled some of their most feral tracks back in their prime (wait, when weren't they?) does it for me. Sometimes I get goosebumps just thinking of that feedback over Clarke's unhinged guitar solo. That's the stuff metal is made of. Give me more of that extra punch of gain, FILTH and NOISE.
It's all about capturing the essence of a band onstage, and they surely knew a thing or two about delivering violence. For both examples, they sound real (even when so many classic live albums weren't 100% real, you know what I mean...), and that's what I'm looking for when spinning a live album.
Ian Greg (TORCH): I think it's important that they really capture the live experience. It can't be too polished. It's more important to capture the energy than sounding as perfect as you do in the studio. I think it's harder today to make a classic live album. Back in those days a band's early records often suffered from a weak production. A live album typically made the old songs sound harder and heavier. That was the case with Kiss' Alive, Judas Priest's Unleashed in the East, UFO's Strangers in the Night, Thin Lizzy's Live & Dangerous and most live albums we call "classic." Today most studio records sound good, so it's hard to improve on that.
Jarkko Aaltonen (CORONARY): All killer, no filler! A live album doesn't necessarily have to be a double album.
Danny Lilker (NUCLEAR ASSAULT): It's all about having that killer set list structured with a good sequence of a bands' "hit songs" that resonate with the audience and reflect their back catalog well. Also, it's important to have a decent production sound-wise as well as interesting between-song banter from the vocalist.
Jim Kotsis (BLACK SOUL HORDE): Do they even make live albums these days? Are they even live for real
with all the overdubs and studio corrections? Eh... I don't think so! I mean, minor corrections are ok, but studio recordings with a bit of audience cheers? Do we really need that?
Jarvis Leatherby (NIGHT DEMON): In the case of Night Demon, we released the triple live LP Live Darkness in 2018, which went on to do really well. It was the goal to capture the live show for the die-hard fans. Every band wants to sound live how they do on record, and although many bands attempt it, it's difficult to do, and many of us often fall short of the mark. Live albums bridge that gap. The listener gets familiar with the studio track for a while, goes and sees the band perform it live, then hopefully after that they get a high-quality recording of the live version of that song in the form of a professional live album. I definitely feel in metal and rock that more bands should be doing this.
Hampus Klang (BULLET): Well just keep it good and simple like these classic albums. Have a good recording to begin with and make sure your songs are good, that's important. Make sure you have a budget to get proper mixing. There are too many live records that just don't make any sense. I personally prefer studio albums but there´s a few really good live ones like these two.
Matt Ries (TRAVELER): Practice! Haha...!! Learn those songs like the back of your hand. And record more than one show.
Verneri Benjamin Pouttu (CHALICE): I think one big thing is to select a setlist that grabs the listener by the throat. This is something that I think applies to even a studio album, but my personal opinion is that the order of the songs is extremely important and can really make or break the experience.
Ok, it's time to flip a coin and pick which of these two fine classic live albums you'd like to hear one more time before Mr. Reaper comes and calls your name?
Johan "J.J." Jonasson (STARBLIND): I would go for Saxon in that case.
King Fowley (DECEASED): Neither! Let's all live forever and crank them both! Long live the
loud!!!!!!!!!!!!!!!!!!!!!!!! :o)
Tony Dolan (VENOM INC.):: Well as I'm actually present on No Sleep 'til Hammersmith, then it would have to be the Motörhead pick. They're also one of the reasons I do what I do in music, but that album just is outstanding for me for so many reasons—and when I hear that bass scrub following Lemmy's "just in case!" leading into the closing track "Motörhead" every hair on my body stands to attention just like it did at the show itself and never has since that day.
Anssi Korkiakoski (WISHING WELL): No Sleep... for sure!
They are all gone now and one day I will be gone too but that moment in time, the fun, the energy, the power, the feeling is there forever, so we leave ourselves behind for others to be inspired and moved, as we were.
Ricard (PROSCRITO): I think it's obvious this time. After so many years overcoming personal demons I've almost come to terms with life, so Lem might scare the scythe-yielding whore when his rumbling bass tone introduces "Ace of Spades" on its definitive recorded version. Thanks for the invitations and stay safe, my friend.
Ian Greg (TORCH): Definitely No Sleep...! Not only would I go out with a bang, but it would be a nice one-finger salute to Mr. Reaper as well. ;o)
Jarkko Aaltonen (CORONARY): No Sleep 'til Hammersmith. Whatever I may have said about the album earlier, it is still the greatest live album ever. Motörhead was the greatest rock and roll band ever, and their impact on a young kid from Vesilahti was huge! They were the guys who got the little kid thinking, "Hmm, that rock and roll thing seems quite interesting! Maybe I should try that too."
And the fading sounds of the air raid siren and the audience are an excellent soundtrack for that final breath.
Danny Lilker (NUCLEAR ASSAULT): If the choice was between No Sleep... and Unleashed in the
East, this would be a more difficult question, but I think by now you know what my answer is.
Jim Kotsis (BLACK SOUL HORDE): No Sleep... to remind me that this time I'm sleeping for real!
Jarvis Leatherby (NIGHT DEMON): I'm going with The Eagle Has Landed. Saxon forever!
Hampus Klang (BULLET): "Metropolis" sounds like a good song to die to. When I die, I want my ashes to be spread on the floor of the Bullet-bus and I want Hell Hofer to clean them up. Cheers!
Mika Hankaniemi (GOD FORSAKEN): I'd pick No Sleep... because it's just so damn great and Lemmy is one of my all-time heroes! I sure miss Motörhead! Maybe it's possible to see 'em alive again in Valhalla!
Matt Ries (TRAVELER): Well, my answer is going to make it sound like I don't like Saxon very much hahaha!!! But I named my cat Biff for a reason! I'll go with Motörhead once again. They just rule a little harder. It's hard to compete with jams like "The Hammer" and "Stay Clean".
Verneri Benjamin Pouttu (CHALICE): Personally, it would have to be No Sleep...! If my time would come and I had to choose between these two at least I'd like to go with a smile on my face, remembering all the great times seeing Motörhead live and the pure joy and raw power their music has.
The Metal Crypt - Crushing Posers Since 1999
Copyright © 1999-2022, Michel Renaud / The Metal Crypt. All Rights Reserved.