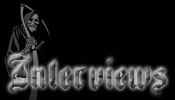 Steelfest 2022 10-Years Anniversary Special
All interviews conducted by Luxi Lahtinen
Date online: May 23, 2022



Steelfest, which has been held in Hyvinkää, Finland since 2012, celebrated its 10th anniversary this year. The initial lineup of bands left many fans gasping for air and included Deicide, Sodom, Moonsorrow, Melechesh, Cadaver, Venom Inc., Samael, and others, but unfortunately due to some ridiculous reasons, they decided not to attend. These setbacks didn't stop the organizers from arranging a killer festival and it became a four-day event of quality black metal madness instead of just two, as it
had been in the past.
Nearly 50 bands in four days would make any black metal fan shit their leather pants, so it was no surprise to see so many attendees from all around the world. Deströyer 666, Inquisition, Satanic Warmaster, Blasfemia, White Death, Mortuary Drape, Horna and many others got all the attention they deserved, and you could tell everyone was having a really good time.
Yours truly also attended this 10-year celebration of Steelfest and wanted to find out from some musicians what makes Steelfest such a special event and why they come year after year. Read on...!
Thanks to the whole crew of Steelfest for the well-organized festival and extra special shout out goes to Jani Laine
Lord Satanachia (AZAZEL): This is simply a brilliant Finnish metal festival and it's always great to come over here! Steelfest has a great lineup of black metal bands that you cannot see anywhere else! This year they have bands like Inquisition, Mortuary Drape, Denial of God, etc. but unfortunately, I cannot stay to see them as we have to head back home tonight. Fortunately, I have seen these bands before at other festivals.
Serpent (NIGHTSIDE): The lineup at Steelfest has always been more diverse than some of the other well-known metal festivals and, in my opinion, Steelfest's specialty is that it has both smaller cult acts as well as bigger names. This year was undoubtedly problematic for the organizers of the festival due to the many cancellations, but overall Steelfest has a great lineup of very interesting bands this year.
It's cool that some bands get their chance to play at this festival because other festivals may overlook or simply ignore them because they don't represent the mainstream so to speak.
Due to some of the cancellations, I must admit that there are fewer must-see-bands for me personally. But being a journalist myself, some of these bands have become familiar to me as I have reviewed their releases which is why my curiosity toward them has increased drastically. Let's taken Germany's Totenwache for example, who may not be one of the top underground metal acts from that country, but
they still sound pretty cool. Hence, it's very interesting and unique for me to see them playing live. There is a level of curiosity to see how they work live. Also, I have to say I am curious about the Colombian Blasfemia as well as the Brazilian Beelzeebubth, which apparently is Mystifier but with a different concept. They may not be some of my favorite bands musically but then again this may be my only chance to see these bands live. At the end of the day, for many underground metalheads it's really important to witness this true side of the underground in the flesh because you just never know when you will get this extraordinary chance to see them live again, you know?
Werwolf (SATANIC WARMASTER): What makes Steelfest such a great festival, in my opinion, is it is such a dedicated and devoted festival for its bands, and it does not follow any mainstream trends to be popular. Steelfest is a beast of its own kind and they have believed in their own thing since day one and become successful on their own merits by doing so. I cannot think of any other festival that would have done it the same way, not here in Finland anyway, as far as festivals are concerned. Being totally independent and not giving a shit about mainstream success, that's what Steelfest's success has been based on for all these years. This festival has never needed any big corporations or sponsors to make it work. Their true DYI-attitude and dedication are the things that have made this festival so special and popular over the years.
As for this year's bill, I am really looking forward to seeing the Colombian Blasfemia. I am just hoping though that I won't be so drunk by the time they hit the stage, haha!! I have been digging underground metal many bands from that country since the nineties, getting lots of underground metal stuff via the tape trading scene back in the day. Of course, seeing a band like Blasfemia means a lot to me because I kind of feel that one circle has been gone through in my life. It's just incredible that they are here at the Steelfest now and the same for Mystifier, who I have also been digging since the beginning. Those two bands are really important to me as they resonate on a very nostalgic and personal level for me.
Corpselord (LORD OF PAGATHORN): Steelfest is a well-arranged festival all in all with lots of good bands and an extremely chill atmosphere. The band lineup is totally killer this year, too. So many bands to choose from. Something for everyone who has attended this year.
Jussi Heikkinen (TENEBRAE): What is so great about Steelfest it has always had a special lineup of bands. I am really grateful that the organizer, Jani Laine, invited us, a bunch of old-school death metal goats, to play at the festival this year. In fact, this was our first show after a 25-year hiatus, so it feels absolutely great to be a part of this year's lineup!
This year they have bands like Graveland and Denial of God that I am looking forward to seeing. The latter, if memory serves, played
a show with us in Copenhagen, Denmark, back in '94. I remember we traded some demos at this event and as their music left a good impression on me. It's really cool to be seeing these guys playing tomorrow at the festival.
Idimmu (AZAZEL): For me, Steelfest is a very unique festival for a few reasons. First off, this festival has always gathered people from all around the world. I have friends from Germany and other countries here and it's nice to see them all in one place at least once a year. This festival has a special family type of spirit and like-minded people always find their way over here.
I also know many people from the crew of Steelfest. As people surely still remember, we had this almost catastrophic gig here with Azazel like five years ago, and it's still somewhat fun to talk about it with the Steelfest crew. This year, I think we managed to play a decent show compared to that disastrous gig some five years ago.
Overall, I am always excited to attend the festival and am very happy to be here again to see some great bands and have conversations with many like-minded people. Tonight, for example, I am really looking forward to seeing both Graveland and Deströyer 666. The most important band to me personally out of the entire bill this year is Colombia's Blasfemia and, of course, Mystifier (but under the Beelzeebubth name). Plus, there's the Italian cult act Mortuary Drape at the festival, who have always been one of my favorite underground metal bands. It really doesn't bug me anymore that the original lineup was supposed to have bands like Deicide and Dismember this year, who both canceled their performances. There are still many bands in the lineup that I am eager to see live, so yeah, you could say that I am very excited about the killer lineup here at Steelfest 2022 Anno Bastardi.
Accursed Spectre (DEPRAVEMENT): You know, when I first came to Finland, I never went to Steelfest. I had gone to Steelchaos once and Steelhordes (Nosturi R.I.P.) twice because I got in for free (I was broke when I first came to Finland). But I had gone to Puntala, Finland, and I was first introduced to the Puntala scene and have to say I hated everyone and everybody. I would rather be around a bunch of metalheads with my taste in music and I can just walk around and be drunk and find myself in more comfortable situations where everyone shares the same interest in music.
I am really looking forward to seeing Graveland and Denial of God will for sure be on my must-see list, also Morbosidad as well. Friday is going to be a party night.
There's also Inquisition playing on Saturday. I am from Seattle, so I have seen Inquisition and know those guys. That's a fuckin' great band to see and I have to say I am so glad that they still play music because no matter what, you should never stop playing music. If people call you out for some fucking bullshit, you should just coast through it and make yourself a better person and not feed into it and make yourself a negative person. You can always grow, and you should never give up just because you made some
mistakes. That's why it is so cool that Inquisition is going to play on Saturday, and no one is canceling that band. But, you know, a couple of years ago people were shouting him down and trying to make sure they never did a gig again. But I think that is so wrong and I am so glad that those guys are back and playing shows again. Fuck the Internet and fuck what people think! Let the music do all the talking instead!
Esa Pennala (BLOODRIDE): Steelfest offers such a special experience and there's no other festival here in Finland with such an underground band lineup. That's undoubtedly the festival's true specialty; getting many of these true cult names to play at the festival.
I was at the festival before Covid-19, in 2019, for the first time, and was really having a great time over here. That's probably why I am here again this year.
The original Steelfest lineup had some really cool names that I wanted to witness live this year, but, unfortunately, many of them canceled. But anyway, the festival still has some great bands, so I am trying to check them out as much as I can, besides getting wasted, of course, haha!
Sodomatic Slaughter (BEHERIT): I enjoy coming to Steelfest over and over again because of the bands, the venue, etc. and I honestly think this venue here is the best venue for any festival that you can possibly find in Finland at the moment, at least for this type of underground-ish metal festival. This year, unfortunately, there were a lot of cancellations, but there still is a good number of bands playing here.
This festival kind of reminds me of Tuska (Metal) Festival when it was still held at its original venue many years ago, with its homey, park-like surroundings. This festival gathers a lot of like-minded people and it's nice to meet some of your friends while at the same time see great bands playing live. For me personally, it's cool to see such names as Mortuary Drape, Denial of God, Morbosidad and Satanic Warmaster here this year. I am really looking forward to seeing these bands, definitely!
Spellgoth (HORNA): From my point of view, having been in an artist's role here quite a few times already, I can tell you that the festival organizers really know how to arrange a professional festival. Everything works here just about perfectly, from the beautiful venue to the crew and everything in between. It's clear they (the crew of the festival) have left no stone unturned.
This 10th Anniversary of Steelfest will probably remain in my mind forever because the world was suffering from the Covid-19 virus, meaning there was not much chance of seeing any bands at all in the past two years or so. Now, in just one day, I have met so many familiar faces from many bands and I am glad the festival has such a strong lineup. I know this festival suffered from many cancellations this year, with Deicide, Sodom, etc. deciding to drop out of the lineup. Then again, I have never cared for those bands much anyway, so that was no big loss for me. I have always preferred having a wide selection of good quality black metal bands at this precious festival more than anything. The fact is you cannot have a festival like this anywhere else with such a wide range of black metal bands and that's what makes Steelfest such a badass festival, in my opinion.
For example, it was good to see Slagmaur at this year's festival because they are such a unique and absolutely awesome band,
differing from many other black metal bands. Also, The Order of Apollyon and Akitsa were great! In all sincerity, the whole lineup of bands this year is the kind of top-notch list of names that I could see every band playing live, featuring some legendary cult names from Colombia and Brazil. I would take my hat off if I had one, to the festival organizers that managed to get such incredible bands for the festival this year. It's just so sad that some idiots gave the festival a bad name, saying it is only for Nazis or something along those lines. Sure thing, you can see some people wearing Goatmoon patches over here and shit, but it still does not give you the right to state Steelfest would support Nazis and all that bullshit! I do understand that some people may see this festival supporting NSBM bands, but c'mon, please do not go over the top by claiming something like that without knowing the facts. This festival gathers all kinds of nationalities, no matter your skin color or ethics. All kinds of people get along really well with each other and everyone's having a good time and that's really the main thing at this festival.
J. Noisehunter (CADAVERIC INCUBATOR): Steelfest has always been a grand opening for me personally over the years because it's always been arranged in May. The location of the festival is awesome and it's nice to see so many good bands and friends coming over here each year. I don't know if this festival differs much from some other festivals, not the ones I have usually attended, but then again this festival always seems to have a very unique lineup of bands, bands that you may never see at any other festival. I have been here like seven or eight times, and every time I have enjoyed the experience immensely! I remember when I played here some years ago with Lantern, it's one of those experiences for me that I will remember forever for sure.
Tomi Mäenpää (SATAN'S FALL): First and foremost, Steelfest represents the underground in its
purest form. It's a 100% DYI-festival and doesn't give a damn about being a mainstream festival or following some sort of commercialism's bandwagon. People who come here care for the true underground metal bands, which I find a great thing. The DYI-feeling is present here all the time in a good sense of the word, and I have always loved being here both as an artist as well as a customer. This year's festival is so well organized, it is absolutely beyond words when you consider Steelfest doesn't have any commercial aspect attached to it. Despite the fact many bigger names decided to not come to the festival this year, you can barely tell by the number of attendees. It's also great to see how many people from other countries have traveled to Steelfest to see bands that you might not see at other festivals. This festival is totally unique, one of its kind and I honestly cannot think of any other festival that would be similar to this one lineup-wise. Both black and death metal bands seem to blend well together at this festival, making this a very special underground event not only in Finland but in the whole world. That's why you can see so many nationalities coming to the festival each year. I could even claim that roughly 30%-40% of all attendees have come from outside Finland. I think that alone speaks about how special this festival truly is. You can hardly find a festival similar to Steelfest in the whole world.
I attended this festival every year between 2012 and 2018, and probably out of all those festivals I remember well when Nifelheim played here back in 2014, if memory serves. But also, when I was honored to play here in 2012 with Ominous, perhaps that's the most memorable thing for me personally regarding Steelfest's many successful years. I remember we were the second band on that first day of the festival and it was also our first show ever, so it was a very cool experience all in all.
This year I really wanted to see Deströyer 666, but unfortunately, I missed their show. But Denial of God as well as Mortuary Drape are the bands that I would like to see, some of the highlights of this year's bill for me for sure! It bugs me a little bit though that some of my favorite bands like Sodom and a couple of others canceled their shows here this year.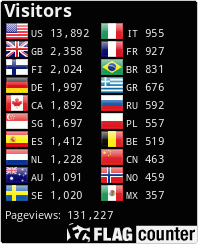 The Metal Crypt - Crushing Posers Since 1999
Copyright © 1999-2022, Michel Renaud / The Metal Crypt. All Rights Reserved.