Review: Candle - Demo 2016
Demo 2016

Label: Fighter Records
Year released: 2017
Duration: 21:57
Tracks: 4
Genre: Heavy Metal

Rating: 3/5

Review online: June 9, 2017
Reviewed by: MetalMike

for:Demo 2016



Rated

3.6

/5 (

72%

) (

5 Votes

)

Review

Sweden has a death grip on the Traditional Heavy Metal revival and Candle represents the Scandinavian nation's next entry into the fray. Fighter Records has picked up the band's 4-song demo for a CD/digital release presumably in advance of a more substantial effort. The riffs are straight out of the early 80s with a NWOBHM vibe but the vocals are a different story. The singer displays a limited range and works with vocal lines that seem like they were meant to be progressive but are instead ill fitting. I could almost describe songs like "Betrayal", with its strange melodies and spoken-word bridge, as something you might have heard on an early Fates Warning demo, just not as good. The sound is a bit muddy but this is a demo after all. Candle is a bit too rough around the edges at this point but there is enough on this demo to have me watching the radar for a full-length with the hopes that both the sound and vocal lines will be improved next time around.

Other related information on the site
Review: The Keeper's Curse (reviewed by MetalMike)

Click below for more reviews
Latest 0-9 A B C D E F G H I J K L M N O P Q R S T U V W X Y Z Various Books/Zines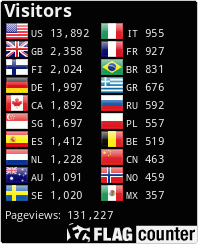 The Metal Crypt - Crushing Posers Since 1999
Copyright © 1999-2022, Michel Renaud / The Metal Crypt. All Rights Reserved.