Review: Cloven Altar - Enter the Night
Enter the Night

Label: Stormspell Records
Year released: 2017
Duration: 31:00
Tracks: 9
Genre: Heavy/Power Metal

Rating: 4.25/5

Review online: July 27, 2017
Reviewed by: MetalMike

for:Enter the Night



Rated

4

/5 (

80%

) (

8 Votes

)

Review

Cloven Altar's debut, Demon of the Night, followed the Iron Maiden template pretty closely but with their second album, Enter the Night, the pairing of instrumentalist Cedrick Forsberg and singer Dustin Umberger has started to forge a new path. The songs are uniformly faster and more exciting while the performances are looser and have a spontaneity missing in a lot of today's surgically precise efforts. Forsberg again cranks out some great leads while Umberger, who doesn't have a Halford or Dickinson mid-range, can still hit a high note when called upon. Enter the Night truly captures the spirit of the NWOBHM with just a hint of Power Metal song structures and is an absolute blast to crank in the car or anywhere else for that matter. Cloven Altar have taken a big step forward and fans of old school Metal, like Motörhead, Blitzkrieg, Diamond Head, etc. that plied their wares before the advent of genres, need to check it out pronto.

Other related information on the site
Review: Demon of the Night (reviewed by MetalMike)

Click below for more reviews
Latest 0-9 A B C D E F G H I J K L M N O P Q R S T U V W X Y Z Various Books/Zines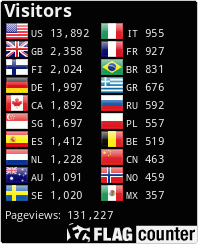 The Metal Crypt - Crushing Posers Since 1999
Copyright © 1999-2022, Michel Renaud / The Metal Crypt. All Rights Reserved.