Review: Kartzarot - Arima ez da Galtzen
Arima ez da Galtzen

Label: Independent
Year released: 2015
Duration: 37:37
Tracks: 7
Genre: Heavy Metal

Rating: 2.75/5

Review online: August 21, 2017
Reviewed by: MetalMike

for:Arima ez da Galtzen



Rated

3

/5 (

60%

) (

2 Votes

)

Review

Kartzarot is a Spanish band that's been around since 1989 with only a few demos and compilation appearances prior to releasing their debut, Arima ez da Galtzen, in 2015. The album is characterized by simplistic, 80s-style Hard Rock/Heavy Metal featuring gritty vocals and guitars with a decent sound. The lyrics appear to be in the band's native language (Spanish or maybe Basque, the info sheet they included isn't in English so I'm not sure) and are a bit clunky. They don't mesh with the music as well as they could. The songs are formulaic, occasionally warranting a foot tap, but generally leaving little impression once they end. The promo materials include names like Dokken and Lynard Skynard, which I assume are influences, but I hear a band like Unrest more than any American group. To me, Kartzarot sound like a really good bar band but not much more.

Click below for more reviews
Latest 0-9 A B C D E F G H I J K L M N O P Q R S T U V W X Y Z Various Books/Zines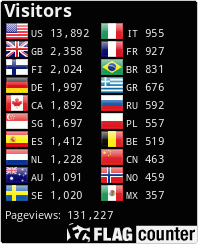 The Metal Crypt - Crushing Posers Since 1999
Copyright © 1999-2022, Michel Renaud / The Metal Crypt. All Rights Reserved.