Review: Khazaddum - Plagues Upon Arda
Plagues Upon Arda

Label: Independent
Year released: 2017
Duration: 37:51
Tracks: 9
Genre: Death Metal

Rating: 4/5

Review online: September 5, 2017
Reviewed by: Sargon the Terrible

for:Plagues Upon Arda



Rated

4.2

/5 (

84%

) (

10 Votes

)

Review

Talk about first-rate unsigned bands. Khazaddum are a band from Wisconsin, and after the taste I had of their EP In Dwarven Halls I knew what to expect – furious Death Metal that snaps necks and mows down goblins by the score. It would be flippant to call this band "Amon Amarth for Dwarves" both because this is better than that would imply, and also Khazaddum are not at all in the Melodeath corral, but are of a much more brutal breed.

Aside from the somewhat atypical Tolkien lyrics, this band is not doing anything you have not heard before from bands like Paganizer, Incantation, or Suffocation. The riffs are heavy and tight, the playing is pro, and the vocals of front dwarf Luca Djordjevic are guttural and ferocious. There's a little kick of Swedish bite in the guitar tone, but the complexity and speed are definitely more of a US-Death Metal stripe. Mashing together several sub-styles, Khazaddum have not made anything revolutionary, but this is a visceral, face-smashing good time.

Click below for more reviews
Latest 0-9 A B C D E F G H I J K L M N O P Q R S T U V W X Y Z Various Books/Zines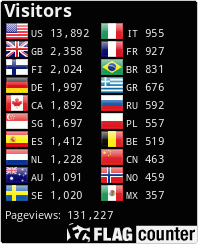 The Metal Crypt - Crushing Posers Since 1999
Copyright © 1999-2022, Michel Renaud / The Metal Crypt. All Rights Reserved.