Review: Coven (Japan) - The Advent
The Advent

Label: Svart Records
Year released: 2017
Duration: 24:18
Tracks: 4
Genre: Heavy Metal

Rating: 3.5/5

Review online: September 25, 2017
Reviewed by: Michel Renaud

for:The Advent



Rated

3.78

/5 (

75.56%

) (

9 Votes

)

Review

This is some pretty cool old-school heavy metal heavily influenced by Iron Maiden – so much so in fact that, if it weren't for the vocals, some of the songs would fit well on an 80s Maiden album albeit played a bit faster: Coven play it faster and harder than their main influence. Lots of cool melodies and solos, as one would expect, make the music here very entertaining and somewhat addictive. My big beef is the vocals. They're too high-pitched and the accent just hurts. No matter how much I tried, this makes me cringe every time. Still, I keep playing this sucker because the music rules so much. Check it out if you think you can get past the vocals.

Other related information on the site
Review: The Advent (reviewed by MetalMike)

Click below for more reviews
Latest 0-9 A B C D E F G H I J K L M N O P Q R S T U V W X Y Z Various Books/Zines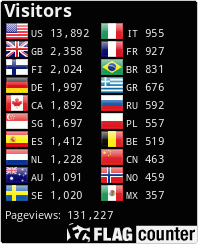 The Metal Crypt - Crushing Posers Since 1999
Copyright © 1999-2022, Michel Renaud / The Metal Crypt. All Rights Reserved.