Review: Conjuring Fate - Valley of Shadows
Valley of Shadows

Label: Pure Steel Records
Year released: 2016
Duration: 58:22
Tracks: 11
Genre: Heavy Metal

Rating: 3.5/5

Review online: October 29, 2017
Reviewed by: MetalMike

for:Valley of Shadows



Rated

4

/5 (

80%

) (

6 Votes

)

Review

According to Metal Archives, the U.K.'s Conjuring Fate have existed since 2005 with 2016's Valley of Shadows their debut album (following an EP in 2014). I'm not sure why it took 11 years but the band seems to have spent at good amount of that time perfecting their sound. Being from the U.K. and playing traditional Heavy Metal means there is more than a little Iron Maiden in the galloping riffs and twin guitar work but I also hear a good deal of UFO. The singer is no Dickinson though he ably carries a tune. Rather he's got more of a Phil Moog vibe to his decidedly non-flashy delivery and vocal lines. Most of the tracks are foot-tappers but aren't particularly memorable though the band does take it to the next level with "Land of the Damned" which has a great hook in the chorus. Then the guitarists really channel Lights Out-era Michael Schenker on "Chasing Shadows" giving the album a potent one-two punch. A solid start for Conjuring Fate, and fans of late 70s/early 80s Hard Rock and Heavy Metal should take notice.

Click below for more reviews
Latest 0-9 A B C D E F G H I J K L M N O P Q R S T U V W X Y Z Various Books/Zines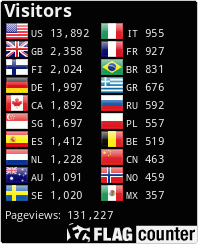 The Metal Crypt - Crushing Posers Since 1999
Copyright © 1999-2022, Michel Renaud / The Metal Crypt. All Rights Reserved.