Review: Cień - Ecce Homo
Ecce Homo

Label: Old Temple
Year released: 2014
Duration: 45:15
Tracks: 7
Genre: Black Metal

Rating: 3.75/5

Review online: November 1, 2017
Reviewed by: Luxi Lahtinen

for:Ecce Homo



Rated

3.67

/5 (

73.33%

) (

6 Votes

)

Review

Black Metal, with a slightly experimental touch, is the name of the game. Cie? ("shadow"), a band formed in Kraków in one dark and stormy night back in 2009, had only recorded one demo and one EP before hiding into the depths of Studio 67 in December 2013 to record these seven pretty lengthy songs for their debut album, Ecce Homo.

Ecce Homo is surprisingly entertaining. The basic aesthetics of Nordic inspired Black Metal is well represented; the album sounds cold, grim and has even some sorrowful and melancholic elements sticking out of the material, at times following the same organized (or disorganized) chaotic finesse that the uncrowned lords of the Norwegian snowy mountains, Arcturus, succeeded in including on their excellent debut album, Aspera Hiems Symfonia, in 1995 (the album was released in 1996), stripping down any symphonic song arrangements. Ecce Homo has much the same feel to it, the band sounding like they have wanted to separate them from the rest of the Black Metal pack by doing things a bit differently and not so predictably. Ecce Homo is a pretty intriguing work overall.

Click below for more reviews
Latest 0-9 A B C D E F G H I J K L M N O P Q R S T U V W X Y Z Various Books/Zines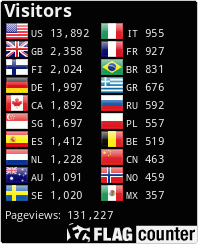 The Metal Crypt - Crushing Posers Since 1999
Copyright © 1999-2022, Michel Renaud / The Metal Crypt. All Rights Reserved.