Review: Cult of Erinyes - Tiberivs
Tiberivs

Label: code666
Year released: 2017
Duration: 55:42
Tracks: 9
Genre: Black Metal

Rating: 3.75/5

Review online: January 5, 2018
Reviewed by: Michel Renaud

for:Tiberivs



Rated

3.75

/5 (

75%

) (

4 Votes

)

Review

This one is not easy to review. I've been listening to this album for a while and still don't have much to say about it. It's kind of unremarkable, but in a good way. Yeah, that doesn't make much sense. This Belgian black metal band really does things right atmosphere-wise. There's this dark and malevolent vibe that sets in at the beginning and stays throughout the entire album whether they're going for the slow stuff or the faster, in-your-face and sometimes even catchy compositions. Lots of 90s black metal influences pouring through the speakers, but in a more polished, yet raw enough way. This didn't kick my ass or anything, but I keep listening to it over and over. Good stuff.

Click below for more reviews
Latest 0-9 A B C D E F G H I J K L M N O P Q R S T U V W X Y Z Various Books/Zines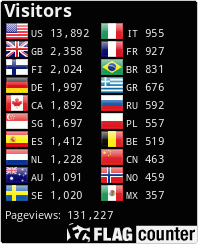 The Metal Crypt - Crushing Posers Since 1999
Copyright © 1999-2022, Michel Renaud / The Metal Crypt. All Rights Reserved.