Review: Coronatus - Secrets of Nature
Secrets of Nature

Label: Massacre Records
Year released: 2017
Duration: 43:26
Tracks: 9
Genre: Symphonic Metal

Rating: 3.5/5

Review online: February 11, 2018
Reviewed by: MetalMike

for:Secrets of Nature



Rated

3.4

/5 (

68%

) (

5 Votes

)

Review

Secrets of Nature is album #8 from Germany's Coronatus and this band just systematically cranks out a new album every couple of years. Nightwish-style operatic/symphonic metal is, as it has been, the name of the game and they even bring in some male singing à la Marko Hietala. Coronatus has always been searching for a signature song and once again fails to come up with one. "Howling Wind" which opens Secrets of Nature, is as fine a symphonic anthem as the band has written but it is so evocative of Nightwish that is almost sounds like a cover. The remainder of Secrets of Nature is a typical Coronatus album and that means solid, unspectacular symphonic metal.

Other related information on the site
Review: Atmosphere (reviewed by MetalMike)
Review: Cantus Lucidus (reviewed by MetalMike)
Review: Fabula Magna (reviewed by MetalMike)
Review: Lux Noctis (reviewed by Bruce Dragonchaser)
Review: Raben im Herz (reviewed by MetalMike)
Review: Recreatio Carminis (reviewed by MetalMike)
Review: Terra Incognita (reviewed by MetalMike)

Click below for more reviews
Latest 0-9 A B C D E F G H I J K L M N O P Q R S T U V W X Y Z Various Books/Zines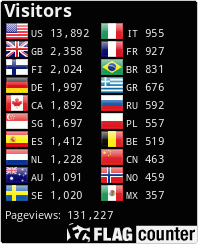 The Metal Crypt - Crushing Posers Since 1999
Copyright © 1999-2022, Michel Renaud / The Metal Crypt. All Rights Reserved.