Review: Celephais - Monad
Monad

Label: Independent
Year released: 2017
Duration: 63:46
Tracks: 6
Genre: Black Metal

Rating: 4.5/5

Review online: February 15, 2018
Reviewed by: Sargon the Terrible

for:Monad



Rated

3.71

/5 (

74.29%

) (

7 Votes

)

Review

Named for the Lovecraft story, one-man band Celephais produced the underrated Becoming the Deceased in 2011 – which I really enjoyed. So, I was very glad to get my hands on this new one. Very much of the school of murky, moody post-Black Metal like Druadan Forest or Earth & Pillars, Celephais have produced a follow-up that stands head and shoulders above the already excellent debut.

If you love the gloomy, epic school of music that started with Wolves in the Throne Room and continues to expand, then this is an album to get without hesitation. Monad (a word from philosophy meaning the singular presence of the divine) sweeps forth with big, expansive songs filled with shaded melodies and brooding atmosphere. Celephais is an all-instrumental project, so there are no vocals to break up the intense and involving compositions. If you love this kind of shit, like I do, then this is top-tier. Even if you don't get this genre, it is hard to argue with an album as deeply atmospheric as this.

Click below for more reviews
Latest 0-9 A B C D E F G H I J K L M N O P Q R S T U V W X Y Z Various Books/Zines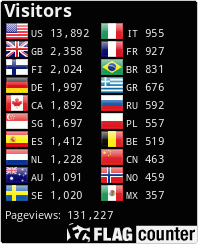 The Metal Crypt - Crushing Posers Since 1999
Copyright © 1999-2022, Michel Renaud / The Metal Crypt. All Rights Reserved.