Review: Cyclone Temple - I Hate Therefore I Am
I Hate Therefore I Am

Label: Century Media Records
Year released: 1999
Duration: 52:00
Tracks: 9
Genre: Thrash Metal

Rating: 4/5

Review online: September 21, 2001
Reviewed by: Christian Renner

for:I Hate Therefore I Am



Rated

3.78

/5 (

75.56%

) (

9 Votes

)

Review

Let me start this review by saying that my favorite genre in metal music is the old bay area thrash sound from such bands like Testament, Forbidden, Death Angel, Exodus and old Megadeth and Metallica. This being my favorite genre I am always on the look out for good thrash albums whether it be the old bay area sound or the new thrash sounds like The Crown or The Haunted.

I don't remember exactly how I heard about this band but I know it must have been on the Internet. Either in a chat room or a message board I would figure but all I can say is I am glad I did. I was placing an order with The End Records and noticed that they actually had this album and with the price only $10 I went ahead and ordered it (side-note anyone reading this that has not been to this distro, do yourself a favor and check it out. It is one of the best on the net).

Cyclone Temple is a band that emerged from the downfall of the band Znowhite and released three albums before disbanding in 1995. "I Hate Therefore I Am" was the debut album, which was released in 1991 on Combat Records (man, that was a great label!). This album is just filled with great thrash metal riffs from beginning to end with incredible breakdown sections. I am not overly concerned with vocals but these are quite good considering the genre. If I would have to pinpoint the sound I would say they sound like a harder edged version of former Anthrax vocalist Joey Belladonna. Just about the only bad thing I can say about the album is all the acoustic guitar intros. Its not done on every song but enough to get annoying after a while.

Overall another great thrash album for those of you who miss the good old days and highly recommended.

Click below for more reviews
Latest 0-9 A B C D E F G H I J K L M N O P Q R S T U V W X Y Z Various Books/Zines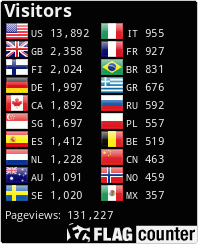 The Metal Crypt - Crushing Posers Since 1999
Copyright © 1999-2022, Michel Renaud / The Metal Crypt. All Rights Reserved.