Review: Cannibal Corpse - Red Before Black
Red Before Black

Label: Metal Blade Records
Year released: 2017
Duration: 46:23
Tracks: 12
Genre: Death Metal

Rating: 4.25/5

Review online: March 1, 2018
Reviewed by: Michel Renaud

for:Red Before Black



Rated

4.33

/5 (

86.67%

) (

18 Votes

)

Review

What can I say about Cannibal Corpse other than they're a rather consistent band? It's been 30 years since they took the world of death metal by storm with their love-'em-or-hate-'em gory lyrics and matching cover art. You'd think that with them getting older, they would slow down or at least be less angry but I guess that, just like me, they get angrier as they get older.

Red Before Black is yet another slab of gory, heavy, pounding death metal that pillages and takes no prisoner. They don't have a reputation for being sloppy, and that reputation is intact here. The playing is as tight as it gets with razor-sharp guitars and invigorating, catchy solos that you can't even play on your air guitar and, of course, Corpsegrinder still delivers his great growls. The album has a few interestingly little twists sprinkled here and there, making things interesting, more so than a few of their older albums that sometimes lacked a bit of variety. A great addition to the band's discography.

Other related information on the site
Review: Evisceration Plague (reviewed by Larry Griffin)
Review: Evisceration Plague (reviewed by Mike Henn)
Review: Evisceration Plague (reviewed by Tony Augsburg)
Review: Kill (reviewed by Sirliftsalot48)
Review: Live Cannibalism (reviewed by Michael A.)
Review: Torture (reviewed by Christopher Foley)
Review: Violence Unimagined (reviewed by Micah.Ram)
Review: Violence Unimagined (reviewed by Michel Renaud)

Click below for more reviews
Latest 0-9 A B C D E F G H I J K L M N O P Q R S T U V W X Y Z Various Books/Zines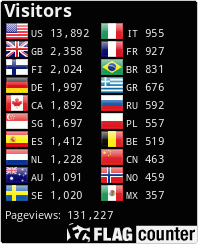 The Metal Crypt - Crushing Posers Since 1999
Copyright © 1999-2022, Michel Renaud / The Metal Crypt. All Rights Reserved.