Review: Kasbeel - Rebellion and Opposition
Rebellion and Opposition

Label: Australis Records
Year released: 2015
Duration: 42:18
Tracks: 9
Genre: Black Metal

Rating: 1.75/5

Review online: March 22, 2018
Reviewed by: Luxi Lahtinen

for:Rebellion and Opposition



Rated

1.6

/5 (

32%

) (

5 Votes

)

Review

Raw and anti-Christian Black Metal is the name of the game with this Chilean outfit called Kasbeel, with a strong Nordic flavor wrapped around their uncompromisingly aggressive and merciless sound. Kasbeel's debut album, Rebellion and Opposition, is sort of a friendly bow towards Marduk's and Dark Funeral's directions, but with less 'cool' or 'catchy' ideas.

But yeah, Kasbeel absolutely seems to love shredding like some of their Black Metal Swedish big brothers, sounding exactly like little brothers of Marduk and/or Dark Funeral, with very little originality. Aping into success and sort of a fame hardly works for anyone, as Kasbeel proves on this album. Oh, and one other thing: they should seriously consider changing their drummer as the guy behind the drum set is a bit colorless and bashes his skins in a terribly monotonous way.

Uninspiring and forgettable.

Click below for more reviews
Latest 0-9 A B C D E F G H I J K L M N O P Q R S T U V W X Y Z Various Books/Zines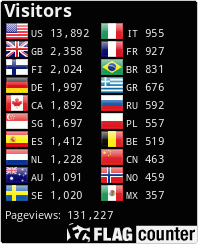 The Metal Crypt - Crushing Posers Since 1999
Copyright © 1999-2022, Michel Renaud / The Metal Crypt. All Rights Reserved.