Review: Kilfast - Tragedy Essential
Tragedy Essential

Label: The Epoxy And Duct Tape Solution
Year released: 2003
Duration: 36:15
Tracks: 13
Genre: Death/Grind

Rating: 1/5

Review online: August 28, 2003
Reviewed by: Sargon the Terrible

for:Tragedy Essential



Rated

3.88

/5 (

77.5%

) (

8 Votes

)

Review

There must be something going on here that I don't get. Call it "Americore" I guess. Kilfast are so generic, they should come in a white box with 'noise' stenciled on the top. Apparently these dudes are doing ok, getting stage space with the likes of Arch Enemy and Hate Eternal. But I certainly didn't take any pleasure in listening to this, and I cannot imagine wanting any contact with people who would. This is extremely boring rat-tat-tat grindy death metal with stereotypical cat-vomit vocals and nothing resembling a hook or a riff anywhere. It seems no mystery why the US underground sucks so bad when this is the best people can come up with for a 'metal' band. Couldn't we just have a bunch of Helloween clones like everyone else? Why do we have to be different? But nooooo, what we get is deathy hardcore junk that would put me to sleep if I didn't find it so annoying. It gets one point for track 5, a nice piano bit that bears no resemblance to the rest of the CD, unfortunately. If this is the future of metal, kil me faster, please.

Click below for more reviews
Latest 0-9 A B C D E F G H I J K L M N O P Q R S T U V W X Y Z Various Books/Zines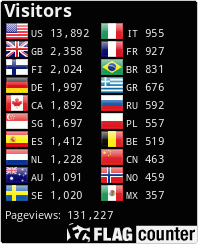 The Metal Crypt - Crushing Posers Since 1999
Copyright © 1999-2022, Michel Renaud / The Metal Crypt. All Rights Reserved.