Review: Celesterre - The Wild
The Wild

Label: Rain Without End Records
Year released: 2017
Duration: 44:31
Tracks: 8
Genre: Heavy Metal

Rating: 1/5

Review online: May 6, 2018
Reviewed by: Sargon the Terrible

for:The Wild



Rated

4.5

/5 (

90%

) (

6 Votes

)

Review

I have a hard time categorizing this, as it is pretty much just terrible. The riffing is sometimes fairly decent traditional metal riffing with a definite goth rock influence. The songs all kind of plod along at the same speed, and the vocals are some of the most horrible, out-of-tune screeching you will ever hear. It's not easy to really place this, because it's hard to figure out who it is meant to be for. It's not really anything, and it sounds like shit.

Other related information on the site
Review: A Blooming Spring (reviewed by Sargon the Terrible)
Review: Celesterre (reviewed by Christopher Foley)

Click below for more reviews
Latest 0-9 A B C D E F G H I J K L M N O P Q R S T U V W X Y Z Various Books/Zines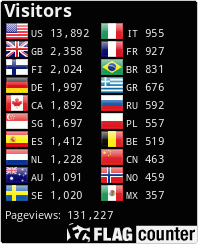 The Metal Crypt - Crushing Posers Since 1999
Copyright © 1999-2022, Michel Renaud / The Metal Crypt. All Rights Reserved.