Review: Cult of Extinction - Black Nuclear Magick Attack
Black Nuclear Magick Attack

Label: Sentient Ruin Laboratories
Year released: 2018
Duration: 13:18
Tracks: 4
Genre: Black Metal

Rating: 4/5

Review online: May 20, 2018
Reviewed by: Michel Renaud

for:Black Nuclear Magick Attack



Rated

3.5

/5 (

70%

) (

4 Votes

)

Review

A release at both extremes here as this EP is available in 7" vinyl, cassette and digital format. Black Nuclear Magick Attack packs a lot of black metal hate, gloom and doom in just over 13 minutes. The vocals are way back in the mix and sound like barked rasps with a reverberating effect that makes them sound like they're coming straight from the depths of hell. The music is raw as fuck, unpolished, not one bit melodic, fast and borderline chaotic. It's really like an audio trip through hell. Dark, evil, haunting and guaranteed to scare away the neighbours.

Click below for more reviews
Latest 0-9 A B C D E F G H I J K L M N O P Q R S T U V W X Y Z Various Books/Zines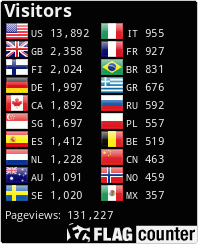 The Metal Crypt - Crushing Posers Since 1999
Copyright © 1999-2022, Michel Renaud / The Metal Crypt. All Rights Reserved.