Review: Chevalier - A Call to Arms
A Call to Arms

Label: Gates of Hell Records
Year released: 2018
Originally released in: 2017
Duration: 32:22
Tracks: 6
Genre: Thrash Metal

Rating: 3.25/5

Review online: May 31, 2018
Reviewed by: MetalMike

for:A Call to Arms



Rated

3.71

/5 (

74.29%

) (

14 Votes

)

Review

Chevalier is a Finnish band that plays an old school style of speedy thrash, complete with an 80s sound to the production on their EP A Call to Arms, which is getting a vinyl re-release courtesy of Gates of Hell Records. The vocals are way back in the mix and feature several high-pitched wails that along with the general speed of the songs reminds me of early Agent Steel. I've always found that style of ear-piercing vocals to be an acquired taste, but they are done quite well if that is your thing. I can't say any of the songs really stands out, so A Call to Arms doesn't have a lot of staying power but it is certainly fun while it is on. Definitely one for thrash fans to check out as it brings back a time when the style wasn't as formulaic as it came to be by the late 80s.

Other related information on the site
Review: A Call to Arms (reviewed by Michel Renaud)
Review: Chapitre II (reviewed by Michel Renaud)
Review: Destiny Calls (reviewed by MetalMike)

Click below for more reviews
Latest 0-9 A B C D E F G H I J K L M N O P Q R S T U V W X Y Z Various Books/Zines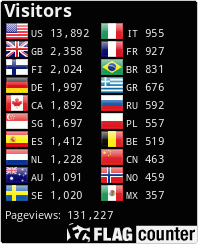 The Metal Crypt - Crushing Posers Since 1999
Copyright © 1999-2022, Michel Renaud / The Metal Crypt. All Rights Reserved.