Review: Cardiac Arrest - A Parallel Dimension of Despair
A Parallel Dimension of Despair

Label: Memento Mori
Year released: 2018
Duration: 46:35
Tracks: 11
Genre: Death Metal

Rating: 4.75/5

Review online: June 24, 2018
Reviewed by: Michel Renaud

for:A Parallel Dimension of Despair



Rated

4.73

/5 (

94.55%

) (

11 Votes

)

Review

Well, in short, this kills. Cardiac Arrest deliver another nice slab of thrashy death metal and this one is really hard to take off one's playlist. The album is mostly fast paced with some slower passages like "The Dark Domain" which reminds me a lot of 70s doom, with death growls, sharp guitars and a really crushing vibe throughout. It does stand out in what is otherwise mostly a speedy album, though Cardiac Arrest don't go all guns blazing and usually keep things on the slower side of fast (uhuh). It's hard not to headbang or break out the air guitar while listening to this stuff and it's delightfully catchy. There's not much, if anything to complain about A Parallel Dimension of Despair. It will appeal to death metal fans and thrash fans who can handle death growls alike. Certainly one of my favourite death metal albums of 2018, in case that wasn't obvious. ;)

Other related information on the site
Review: Haven for the Insane (reviewed by Michel Renaud)
Review: The Day That Death Prevailed (reviewed by Michel Renaud)

Click below for more reviews
Latest 0-9 A B C D E F G H I J K L M N O P Q R S T U V W X Y Z Various Books/Zines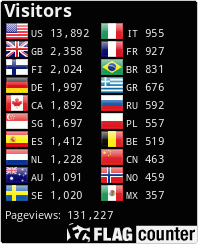 The Metal Crypt - Crushing Posers Since 1999
Copyright © 1999-2022, Michel Renaud / The Metal Crypt. All Rights Reserved.