Review: Ribspreader - The Van Murders - Part 2
The Van Murders - Part 2

Label: Xtreem Music
Year released: 2018
Duration: 29:08
Tracks: 9
Genre: Death Metal

Rating: 3.5/5

Review online: July 9, 2018
Reviewed by: Michel Renaud

for:The Van Murders - Part 2



Rated

3.6

/5 (

72%

) (

5 Votes

)

Review

I'll admit it, it's the band's name that got me to check these guys out. ;) The "brutal death metal" categorization might be pushing it a little as I've heard way more brutal. These Swedes' death metal does have its more brutal passages, but I find this is more refined and is more of a thrashy death metal offering. They do have the kind of messy, blastbeat-ridden, kind of muddy stuff that I often associate with the "brutal" tag, but what really makes this album good is the overall guitar work when things get really thrashing. Cool soloing that grabs your ear, some razor-sharp stuff that just shreds through the speakers, and also quite a few melodic passages – not quiet, just melodic. The vocals are a perfect match, the death growls not being overdone and just blending in with the music.

As I've said so often throughout the years, this is not particularly original, but it's well made and a solid buy if you're into the genre – hell, maybe even as an introduction to death metal since there's a clear path from thrash on this album.

Click below for more reviews
Latest 0-9 A B C D E F G H I J K L M N O P Q R S T U V W X Y Z Various Books/Zines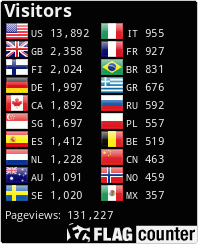 The Metal Crypt - Crushing Posers Since 1999
Copyright © 1999-2022, Michel Renaud / The Metal Crypt. All Rights Reserved.