Review: Candle - The Keeper's Curse
The Keeper's Curse

Label: Fighter Records
Year released: 2018
Duration: 43:38
Tracks: 9
Genre: Heavy Metal

Rating: 3.5/5

Review online: July 18, 2018
Reviewed by: MetalMike

for:The Keeper's Curse



Rated

3.6

/5 (

72%

) (

5 Votes

)

Review

The Keeper's Curse is the debut album from Sweden's Candle and not only follows on the heels of their Demo 2016, it includes three of the four songs from that earlier release. As a result, The Keeper's Curse is very much in the same vein as the demo; doomy, creepy heavy metal with odd, King Diamond-esque vocal lines. Like the cover art indicates, the lyrics are about haunted places, graveyards and such, with dark and occult overtones. Musically, Candlemass-style heavy riffs and pounding bass are this band's calling card. The production is better than on Demo 2016 and the vocal lines, which sounded out of place before, seem to fit better this time. The Keeper's Curse shows Candle as a band trying to forge something different out of familiar raw materials and even though it isn't amazing, I hear promise.

Other related information on the site
Review: Demo 2016 (reviewed by MetalMike)

Click below for more reviews
Latest 0-9 A B C D E F G H I J K L M N O P Q R S T U V W X Y Z Various Books/Zines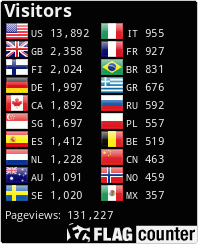 The Metal Crypt - Crushing Posers Since 1999
Copyright © 1999-2022, Michel Renaud / The Metal Crypt. All Rights Reserved.