Review: Chaos Synopsis - Gods of Chaos
Gods of Chaos

Label: Defense Records
Year released: 2017
Duration: 41:59
Tracks: 10
Genre: Death/Thrash

Rating: 3.5/5

Review online: September 27, 2018
Reviewed by: Luxi Lahtinen

for:Gods of Chaos



Rated

3.5

/5 (

70%

) (

6 Votes

)

Review

Brazilian Chaos Synopsis has been terrorizing our eardrums since 2005 and this is studio album number 4 that I am holding in my impatient hands right at the moment. Gods of Chaos, featuring 10 songs, is a pretty solid effort from this São José dos Campos, São Paulo-based Death/Thrash act. At times they sound much like Polish kings of Death Metal, Vader, but putting more emphasis on the thrashier parts, while at other times they are able to pump up some Forbidden and Sepultura overtones (the Beneath/Arise era) without forgetting the Morbid Angel or Death influences in some of the heavier parts. The production is also good, sounding like it was recorded analogically, which is a nice thing. An overpolished and too slick production would have butchered this recording, no doubt.

There's no dull moment to be found on this record. The album works much better than a hymn book in the hands of Glen Benton on a Sunday's church service, believe me.

Other related information on the site
Review: Kvlt ov Dementia (reviewed by Jason Cominetto)

Click below for more reviews
Latest 0-9 A B C D E F G H I J K L M N O P Q R S T U V W X Y Z Various Books/Zines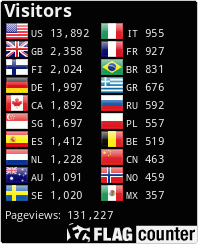 The Metal Crypt - Crushing Posers Since 1999
Copyright © 1999-2022, Michel Renaud / The Metal Crypt. All Rights Reserved.