Review: Corpsessed - Impetus of Death
Impetus of Death

Label: Dark Descent Records
Year released: 2018
Duration: 45:52
Tracks: 8
Genre: Death Metal

Rating: 3.5/5

Review online: November 6, 2018
Reviewed by: Sargon the Terrible

for:Impetus of Death



Rated

4.25

/5 (

85%

) (

8 Votes

)

Review

This is the current project of the guys from Tyranny, who seem to have lost their taste for Doom and have gone full Death Metal with this project. The depth and heaviness of the Tyranny sound are in full force here, though the drum mix is a bit sloppy, and makes this sound like a bit of a mess when it speeds up. Overall I find the songwriting a bit of a letdown, as this is pretty much just bog-standard Finnish-style Death Metal, without anything to really distinguish it. I mean, the riffs are heavy and aggressive, and the bottom end of the production sounds huge, so it has a lot of visceral impact, but it remains a solid Death Metal release, rather than a really good one.

Other related information on the site
Review: Abysmal Thresholds (reviewed by Luxi Lahtinen)
Review: Succumb to Rot (reviewed by Michel Renaud)

Click below for more reviews
Latest 0-9 A B C D E F G H I J K L M N O P Q R S T U V W X Y Z Various Books/Zines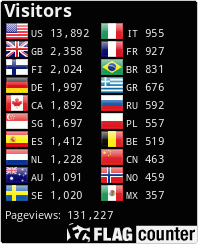 The Metal Crypt - Crushing Posers Since 1999
Copyright © 1999-2022, Michel Renaud / The Metal Crypt. All Rights Reserved.