Review: Cemetery Lust - Rotting in Piss
Rotting in Piss

Label: Hells Headbangers
Year released: 2018
Duration: 33:02
Tracks: 9
Genre: Black/Thrash

Rating: 3/5

Review online: November 10, 2018
Reviewed by: MetalMike

for:Rotting in Piss



Rated

3

/5 (

60%

) (

2 Votes

)

Review

Cemetery Lust is a Portland, Oregon band linked to the current black/thrash movement, with Rotting in Piss their third album. Given the album title, cover art and growling vocals, I'd put this band more in line with the very early death metal of albums like Reign in Blood, Seven Churches and Scream Bloody Gore. The riffs are fast and mean but melodic and technical and the aforementioned vocals more an angry bark than anything else. The songwriting is pedestrian and no one song stands out though the band hits the target they are aiming for with their performance. I can't hear much reason to seek this out, but I've heard worse.

Click below for more reviews
Latest 0-9 A B C D E F G H I J K L M N O P Q R S T U V W X Y Z Various Books/Zines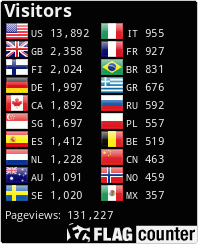 The Metal Crypt - Crushing Posers Since 1999
Copyright © 1999-2022, Michel Renaud / The Metal Crypt. All Rights Reserved.