Review: Cultist - Chants of Sublimation
Chants of Sublimation

Label: Nigredo Records
Year released: 2018
Duration: 22:20
Tracks: 5
Genre: Black Metal

Rating: 3.5/5

Review online: November 10, 2018
Reviewed by: Michel Renaud

for:Chants of Sublimation



Rated

3.33

/5 (

66.67%

) (

3 Votes

)

Review

Cultist is a Norwegian/Italian project featuring members of Urarv, Dauden, Darvaza and Fides Inversa. I must confess that I don't know any of those bands. So many bands, so little time!

Chants of Sublimation is a short and sweet little slab of 90s-infused black metal and the band does a good job of taking the fast, raw and brutal sound of '90s Scandinavian black metal and blending it with quite a noticeable dose of melody that gives it kind of a depressing, sorrowful vibe. This basically makes you want to trash the place while sporting a sad look doing it. ;) I really like the vocals which, while harsh and raw, are quite decipherable.

There's nothing particularly original here but it's pretty decent stuff. I don't know if Cultist will be doing anything more in the future, but they're worth checking out if you can't get enough of old-school black metal served with a twist.

Click below for more reviews
Latest 0-9 A B C D E F G H I J K L M N O P Q R S T U V W X Y Z Various Books/Zines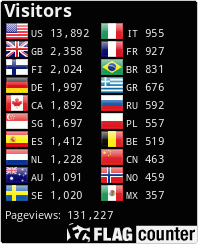 The Metal Crypt - Crushing Posers Since 1999
Copyright © 1999-2022, Michel Renaud / The Metal Crypt. All Rights Reserved.