Review: Corpsefucking Art - Splatterphobia
Splatterphobia

Label: Comatose Music
Year released: 2018
Duration: 33:57
Tracks: 10
Genre: Death Metal

Rating: 3.75/5

Review online: December 5, 2018
Reviewed by: Michel Renaud

for:Splatterphobia



Rated

3.67

/5 (

73.33%

) (

3 Votes

)

Review

I knew I had seen this band name before (kind of hard to forget) and as it turns out I did review one of their albums 10 years ago. The difference is that I'm now more into this stuff than I was back then. Who said one always mellows with age? ;)

There's nothing particularly surprising on this album. The band plays it tight, fast and they blast your eardrums to pieces. If you like your death metal played pedal to the metal, Splatterphobia sure delivers the goods. The vocals are pretty spot on, good death growls that aren't of the puke-your-breakfast guttural variety. In the midst of all the brutality on display there is an occasional dark atmosphere brought on by some slower, heavy passages that make for some variety. There are a few sound effects and spoken passages at the beginning of a couple of songs that I could really do without, but other than that there isn't much to complain about this solid album.

Other related information on the site
Review: Zombiefuck (reviewed by Michel Renaud)

Click below for more reviews
Latest 0-9 A B C D E F G H I J K L M N O P Q R S T U V W X Y Z Various Books/Zines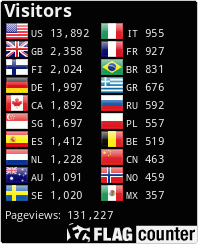 The Metal Crypt - Crushing Posers Since 1999
Copyright © 1999-2022, Michel Renaud / The Metal Crypt. All Rights Reserved.