Review: Cadaveric Fumes/Skelethal - Heirs of Hideous Secrecies
Heirs of Hideous Secrecies

Label: Hells Headbangers
Year released: 2018
Duration: 14:07
Tracks: 4
Genre: Death Metal

Rating: 3.25/5

Review online: December 26, 2018
Reviewed by: Michel Renaud

for:Heirs of Hideous Secrecies



Rated

3.5

/5 (

70%

) (

8 Votes

)

Review

Here's a cool little death metal split that gives us a good introduction to two French bands, Cadaveric Fumes and Skelethal. Cadaveric Fumes offer two songs on side A and their style is relatively fast and catchy, jumpy death metal that doesn't stop to take a breath, the kind that gets the foot tapping and the head banging. The growls are kind of raspy and blend in well. I wish more death growlers would adopt such a style. Skelethal also offer two songs on side B and their style is heavier, slower and relying more on atmosphere and I'd say they have more thrash leanings. The vocals remind me a little bit of Canada's Outre-Tombe. Ultimately this is a nice little split that doesn't contain anything groundbreaking but four cuts of nicely done death metal.

Click below for more reviews
Latest 0-9 A B C D E F G H I J K L M N O P Q R S T U V W X Y Z Various Books/Zines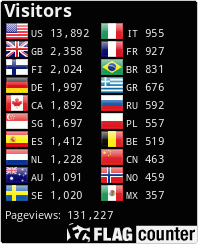 The Metal Crypt - Crushing Posers Since 1999
Copyright © 1999-2022, Michel Renaud / The Metal Crypt. All Rights Reserved.