Review: Cauldron - New Gods
New Gods

Label: The End Records
Year released: 2018
Duration: 40:58
Tracks: 9
Genre: Heavy Metal

Rating: 3.25/5

Review online: January 1, 2019
Reviewed by: MetalMike

for:New Gods



Rated

3.09

/5 (

61.82%

) (

11 Votes

)

Review

New Gods is a strange release by Toronto's Cauldron. Musically, the overall approach is rooted in the '80s and the big, slow-rolling riffs of opening tracks "Prisoner of the Past" and "Letting Go" have a cool, US metal vibe. With songs like "No Longer" and "Never Be Found" the choruses get catchier and even though the guitars are still heavy, it is like listening to early Dokken or RATT. Then we have "Together as None" which has a poppy, commercial riff and vocal lines lifted from a Stryper record. Variety may be the spice of life, but it doesn't feel like Cauldron know exactly what kind of band they want to be with this album. I don't hate any of the songs, but I'm left oddly unsatisfied every time I listen to New Gods as I really can't get into the flow. If you like '80s metal, check it out but I expect mileage to vary quite a bit.

Other related information on the site
Review: Chained to the Nite (reviewed by Adam Kohrman)
Review: Into the Cauldron (reviewed by Michel Renaud)
Review: New Gods (reviewed by Michel Renaud)

Click below for more reviews
Latest 0-9 A B C D E F G H I J K L M N O P Q R S T U V W X Y Z Various Books/Zines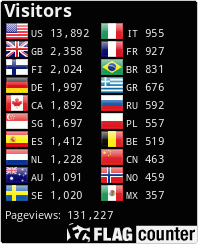 The Metal Crypt - Crushing Posers Since 1999
Copyright © 1999-2022, Michel Renaud / The Metal Crypt. All Rights Reserved.