Review: Croc Noir - Mort
Mort

Label: Wolfspell Records
Year released: 2018
Duration: 37:19
Tracks: 7
Genre: Black Metal

Rating: 3.5/5

Review online: January 21, 2019
Reviewed by: Michel Renaud

for:Mort



Rated

3.5

/5 (

70%

) (

4 Votes

)

Review

Croc Noir ("Black Fang") present here a rather "doom and gloom" style of black metal with a very strong melancholic vibe. It's a bit of a downer if you're feeling depressed but at the same time the music is very beautiful (in a black metal sort of way, of course) despite its main element being no-frills, old-school black metal played raw. The harsh raspy vocals just float along with the music without overpowering it, which helps make the album a rather smooth listen. Album closer "Seul" ("Alone") is a 6+ minutes acoustic track. I've never been too fond of those, but your mileage may vary.

Click below for more reviews
Latest 0-9 A B C D E F G H I J K L M N O P Q R S T U V W X Y Z Various Books/Zines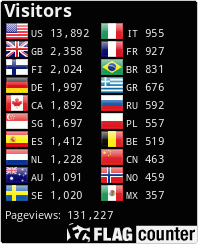 The Metal Crypt - Crushing Posers Since 1999
Copyright © 1999-2022, Michel Renaud / The Metal Crypt. All Rights Reserved.