Review: Chainbreaker - Lethal Desire
Lethal Desire

Label: Hells Headbangers
Year released: 2019
Duration: 34:11
Tracks: 12
Genre: Speed/Thrash

Rating: 3.75/5

Review online: January 30, 2019
Reviewed by: Michel Renaud

for:Lethal Desire



Rated

3.67

/5 (

73.33%

) (

6 Votes

)

Review

This is fun. I could just end that there, but I can't, can I? Chainbreaker play speedy heavy/thrash metal with a strong rock 'n' roll vibe and at times they remind me of early Venom's their tongue-in-cheek songs. These guys don't invent or innovate anything here and, you know what, this is so much fun that no one will give a damn. Sometimes you just have to enjoy good music that gets you rocking, headbanging, fist in the air, tapping the foot, breaking out the air guitar—you get the idea. Lethal Desire does just that. It's straightforward, gimmick-free, catchy heavy/thrash with a strong old-school approach at songwriting that just takes you way back. Seeing they're from Toronto, not that far from here, I sure hope they'll be stopping in Ottawa when they get on the road because this is the kind of stuff that will get the crowd going in a live setting. Did I mention this is fun?

Other related information on the site
Review: Lethal Desire (reviewed by MetalMike)

Click below for more reviews
Latest 0-9 A B C D E F G H I J K L M N O P Q R S T U V W X Y Z Various Books/Zines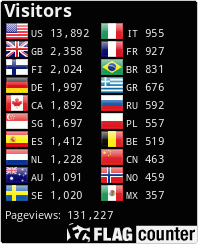 The Metal Crypt - Crushing Posers Since 1999
Copyright © 1999-2022, Michel Renaud / The Metal Crypt. All Rights Reserved.