Review: Convent Guilt - Diamond Cut Diamond
Diamond Cut Diamond

Label: Gates of Hell Records
Year released: 2018
Duration: 36:04
Tracks: 7
Genre: Heavy Metal

Rating: 3.25/5

Review online: February 6, 2019
Reviewed by: MetalMike

for:Diamond Cut Diamond



Rated

3.33

/5 (

66.67%

) (

3 Votes

)

Review

I liked Convent Guilt's debut Guns for Hire for its NWOBHM exuberance and loose, energetic playing and those same qualities can be found on their second album, Diamond Cut Diamond. Bass/guitar/drums/vocals are the foundation on which metal is built and these guys let it rip with just those basic elements and no frills. This album has all the hallmarks of those early '80s albums from bands like Angel Witch, Witchfinder General, Blitzkrieg, Axe Witch, etc. so this one is a no-brainer for fans of that era. However the vocals are a sticking point for me. I mentioned they were of the "more-attitude-than-talent" variety in my review of Guns for Hire, but on Diamond Cut Diamond they are worse. The singer is really flat on a couple of screams and sounds like he's just shouting along with the melody on other songs and not following it all that closely. Some won't mind but I find it too distracting this time around.

Other related information on the site
Review: Guns for Hire (reviewed by MetalMike)

Click below for more reviews
Latest 0-9 A B C D E F G H I J K L M N O P Q R S T U V W X Y Z Various Books/Zines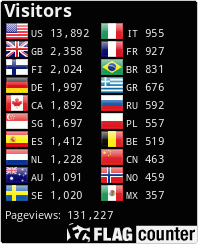 The Metal Crypt - Crushing Posers Since 1999
Copyright © 1999-2022, Michel Renaud / The Metal Crypt. All Rights Reserved.