Review: Kill Everything - Scorched Earth
Scorched Earth

Label: Comatose Music
Year released: 2018
Duration: 30:27
Tracks: 8
Genre: Death Metal

Rating: 3.5/5

Review online: February 24, 2019
Reviewed by: Michel Renaud

for:Scorched Earth



Rated

4

/5 (

80%

) (

2 Votes

)

Review

Best band name ever? Well, probably not, but I like it. ;) Kill Everything play a heavy and largely slow-paced to mid-paced brand of brutal death metal and they remind me quite a bit of some of Immolation's late '90s material. Harsh growls that drag on and seem to be reaching out from the depths of hell, guitar riffs that induce slow headbanging and drumming that pounds the crap out of everything in its path—a good recipe. Some faster passages are akin to being run over by a train and add some spice to the rest of the album. Like so many albums nowadays, this doesn't invent anything, but when it's well executed, that doesn't matter.

Click below for more reviews
Latest 0-9 A B C D E F G H I J K L M N O P Q R S T U V W X Y Z Various Books/Zines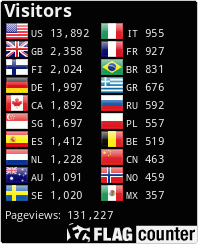 The Metal Crypt - Crushing Posers Since 1999
Copyright © 1999-2022, Michel Renaud / The Metal Crypt. All Rights Reserved.