Review: Cénotaphe - Empyrée
Empyrée

Label: Nuclear War Now! Productions
Year released: 2019
Duration: 33:42
Tracks: 6
Genre: Black Metal

Rating: 4.5/5

Review online: March 6, 2019
Reviewed by: Michel Renaud

for:Empyrée



Rated

4.5

/5 (

90%

) (

2 Votes

)

Review

French black metal was in a bit of a slump a few years ago, after years of producing great bands in the genre, but lately things have been getting better. Cénotaphe is one of those bands, presenting on Empyrée a black metal that's very much inspired in the early-to-mid 2000s French scene and building on top of it. The building blocks are nearly identical to that era but Cénotaphe up the ante by adding more layers and some more technical bits that make the songs more complex, all without compromising the brutality and keeping things raw enough. A few songs are more back to the basics and almost feel like a trip down memory lane. The vocals are particularly sick at times, sometimes reminding me of the style used by Baise Ma Hache's vocalist. Insane screams that'll scare the neighbours, wake the dead and summon demons all at the same time. There's a bit of something for everyone here, with very fast-paced songs sharing the stage with slower moody, more atmospheric, borderline majestic ones. That's a lot of stuff packed in under 34 minutes, and it's addictive.

Other related information on the site
Review: Monte Verità (reviewed by Michel Renaud)

Click below for more reviews
Latest 0-9 A B C D E F G H I J K L M N O P Q R S T U V W X Y Z Various Books/Zines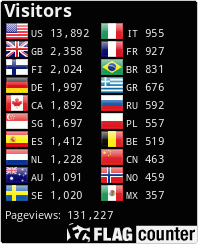 The Metal Crypt - Crushing Posers Since 1999
Copyright © 1999-2022, Michel Renaud / The Metal Crypt. All Rights Reserved.