Review: Communion - At the Announcement
At the Announcement

Label: Hells Headbangers
Year released: 2018
Duration: 27:49
Tracks: 11
Genre: Black Metal

Rating: 4.25/5

Review online: April 19, 2019
Reviewed by: Michel Renaud

for:At the Announcement



Rated

4

/5 (

80%

) (

4 Votes

)

Review

Yet another band that makes you wonder what's in the water in Chile, Communion present with At the Announcement a maniacal speedfest of raw, savage black metal. I think of a mix between Canadian war metal and chaotic Philippine black/death craziness when listening to this. There's no safe place for you to be while this sonic tank is on. Heavy, fast, borderline chaotic with pounding drums, sharp guitars and vocals that are sure to give the neighbours nightmares. It's a bit on the short side, but every second is accounted for. Powerful and addictive.

Click below for more reviews
Latest 0-9 A B C D E F G H I J K L M N O P Q R S T U V W X Y Z Various Books/Zines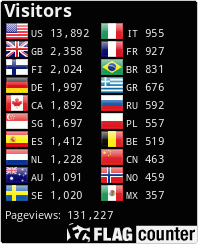 The Metal Crypt - Crushing Posers Since 1999
Copyright © 1999-2022, Michel Renaud / The Metal Crypt. All Rights Reserved.