Review: Chainbreaker - Lethal Desire
Lethal Desire

Label: Hells Headbangers
Year released: 2019
Duration: 34:11
Tracks: 12
Genre: Speed/Thrash

Rating: 3.75/5

Review online: May 13, 2019
Reviewed by: MetalMike

for:Lethal Desire



Rated

3.67

/5 (

73.33%

) (

6 Votes

)

Review

Canada is starting to crowd the black/thrash/speed genre these days and now we have the debut album from Toronto's Chainbreaker, Lethal Desire. The elements that define the style are all here; harsh but clear vocals, straightforward riffing, machine gun drumming, violent lyrical topics, etc. Chainbreaker have gone for a bigger sound than many of their peers, so even though the compositions are meant to be raw and dirty sounding, each instrument gets space in the mix and it sounds like the band is in your living room even when the volume isn't all the way up. None of the songs is a revelation but Lethal Desire isn't an album that hinges on one or two great tracks, it's a consistent effort all the way through. It's the kind of album you put on in the car on the way to a show and it kicks your ass the whole ride. A solid start for Chainbreaker even if they didn't find much separation from the pack.

Other related information on the site
Review: Lethal Desire (reviewed by Michel Renaud)

Click below for more reviews
Latest 0-9 A B C D E F G H I J K L M N O P Q R S T U V W X Y Z Various Books/Zines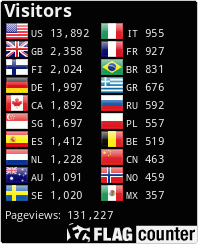 The Metal Crypt - Crushing Posers Since 1999
Copyright © 1999-2022, Michel Renaud / The Metal Crypt. All Rights Reserved.