Review: Kryptos - Afterburner
Afterburner

Label: AFM Records
Year released: 2019
Duration: 39:38
Tracks: 8
Genre: Heavy Metal

Rating: 4/5

Review online: July 7, 2019
Reviewed by: MetalMike

for:Afterburner



Rated

3.78

/5 (

75.56%

) (

9 Votes

)

Review

If you want a slab of pure riffs, look no further than Kryptos' fifth album, Afterburner. This band has always been about riffs but with this album they have combined the nasty, mean tone of The Coils of Apollyon and the melody of Burn Up the Night into a dazzling display of consistent guitar bad-assery. There's not one song on here that isn't air guitar worthy, though I particularly like "Dead of Night" with its creepy synthesizer solo (weird that I latched on to the song that doesn't have a massive guitar solo, but there it is). The harsh vocals are completely understandable and shouldn't be a hindrance to any fan of excellent heavy/thrash metal. Afterburner is full of no frills, no BS, heavy metal.

Other related information on the site
Review: Afterburner (reviewed by Bruno Medeiros)
Review: Burn Up the Night (reviewed by MetalMike)
Review: Force of Danger (reviewed by MetalMike)
Review: The Coils of Apollyon (reviewed by MetalMike)
Review: The Coils of Apollyon (reviewed by Sargon the Terrible)
Interview with guitarist and vocalist Nolan Lewis on November 26, 2022 (Interviewed by Luxi Lahtinen)
Interview with vocalist and guitarist Nolan Lewis on December 11, 2012 (Interviewed by Luxi Lahtinen)

Click below for more reviews
Latest 0-9 A B C D E F G H I J K L M N O P Q R S T U V W X Y Z Various Books/Zines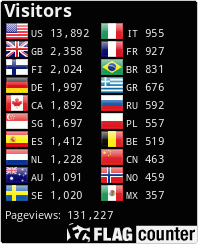 The Metal Crypt - Crushing Posers Since 1999
Copyright © 1999-2022, Michel Renaud / The Metal Crypt. All Rights Reserved.