Review: Chevalier - Destiny Calls
Destiny Calls

Label: Gates of Hell Records
Year released: 2019
Duration: 45:10
Tracks: 10
Genre: Speed/Thrash

Rating: 4.25/5

Review online: July 14, 2019
Reviewed by: MetalMike

for:Destiny Calls



Rated

4.14

/5 (

82.86%

) (

7 Votes

)

Review

Destiny Calls is the debut full-length from Chevalier after a couple of EPs and a split, and finds these Finns putting a lot of the right pieces together. Finland has taken over from Sweden as the country leading the way in '80s revival bands with seemingly more bands than lakes (there are a LOT of lakes in Finland). The A Call to Arms EP didn't do much for me, sounding like an Agent Steel knockoff, but Destiny Calls has a unique sound and some much better songwriting. The tracks are generally speedy but Chevalier mix in a few shorter instrumentals to give the longer cuts a little breathing room. They also enhance the mysterious and sometimes creepy atmosphere of the album. The vocals are one of the strongest points even though they fall into the "acquired taste" category. The lyrics are delivered in a chaotic scream that manages to be melodic at the same time and the best way I can think to describe it is something akin to Warrel Dane's sharp, melodic contrasts crossed with Tim Baker's uniqueness, but unlike either. Songs like "The Curse of the Dead Star" and "Stormbringer" are charged with an '80s energy that is often imitated but rarely this genuinely delivered. Destiny Calls is a wonderfully quirky debut from Chevalier and brought me back to a time when buying records based on cover art and song titles alone was how you discovered new music and what you heard when you first dropped the needle could have been anything. You never knew. But now you have an idea of what Chevalier are serving up and I recommend getting thee hence to check it out.

Other related information on the site
Review: A Call to Arms (reviewed by MetalMike)
Review: A Call to Arms (reviewed by Michel Renaud)
Review: Chapitre II (reviewed by Michel Renaud)

Click below for more reviews
Latest 0-9 A B C D E F G H I J K L M N O P Q R S T U V W X Y Z Various Books/Zines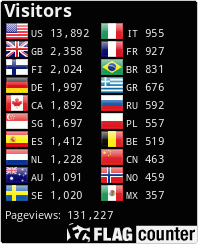 The Metal Crypt - Crushing Posers Since 1999
Copyright © 1999-2022, Michel Renaud / The Metal Crypt. All Rights Reserved.