Review: Calamity - Kairos
Kairos

Label: Independent
Year released: 2019
Duration: 48:42
Tracks: 8
Genre: Thrash Metal

Rating: 3/5

Review online: July 25, 2019
Reviewed by: Michel Renaud

for:Kairos



Rated

3

/5 (

60%

) (

3 Votes

)

Review

I'm kind of torn on this one. After several listens I still can't get much into it, despite it being some pretty cool Bay Area-style thrash with the occasional emphasis on the melodic side of things. So, Calamity are certainly not just copycats, instead throwing some more spice into the mix to cook up something a little different.

The songs are sung in English and Spanish. For some reason, I've never been able to get into Spanish vocals. To my ears, it never fits all that great. Maybe too happy/melodic-sounding? Hard to say. That makes some of the songs kind of a chore to listen to—your mileage may certainly vary. The English vocals are pretty decent, though they sometimes feel a bit off the music.
Kairos has some good ideas and certainly showcases a band with promise, but there are just too many little annoyances throughout for me to enjoy thoroughly.

Click below for more reviews
Latest 0-9 A B C D E F G H I J K L M N O P Q R S T U V W X Y Z Various Books/Zines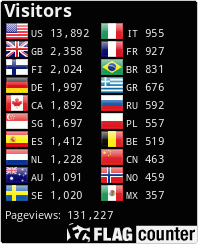 The Metal Crypt - Crushing Posers Since 1999
Copyright © 1999-2022, Michel Renaud / The Metal Crypt. All Rights Reserved.