Review: Crypt Sermon - The Ruins of Fading Light
The Ruins of Fading Light

Label: Dark Descent Records
Year released: 2019
Duration: 55:06
Tracks: 10
Genre: Heavy/Doom

Rating: 4/5

Review online: August 10, 2019
Reviewed by: MetalMike

for:The Ruins of Fading Light



Rated

4.33

/5 (

86.67%

) (

9 Votes

)

Review

Crypt Sermon is an epic doom band and The Ruins of Fading Light is their second full-length. I didn't hear the debut and that is rapidly becoming an oversight I should probably address. The Ruins of Fading Light uses echo-soaked vocals and huge, booming riffs to create vast expanses of atmosphere in which anthems like "The Ninth Templar (Black Candle Flame)" and "Christ is Dead" gallop across ancient landscapes. It's a formula begun decades ago by bands like Omen and Savatage and refined more recently by the likes of Atlantean Kodex. The songwriting is solid but somewhat less engaging than the aforementioned groups, mainly in that some of the choruses are overly repetitive. That's a small issue in the grand scheme of things, so if you like epic metal even a little, you'll be sorry if you pass on The Ruins of Fading Light.

Other related information on the site
Review: Out of the Garden (reviewed by Bruno Medeiros)

Click below for more reviews
Latest 0-9 A B C D E F G H I J K L M N O P Q R S T U V W X Y Z Various Books/Zines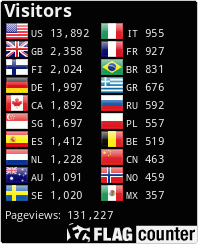 The Metal Crypt - Crushing Posers Since 1999
Copyright © 1999-2022, Michel Renaud / The Metal Crypt. All Rights Reserved.